Athletic Bilbao fans camp through Horizon202 film shooter – Barcelona
now or never !!
i shooted this series in Barcelona in May 2015 and now is the right time to show it until this day will go to the tunnels of a history. it was unsuccessful for Athletic Bilbao – 1-3, i found a page about this game on Wiki with some less or more useful information, but this post is not about this game and not about the football… as not a fan of this game, by some "mistake" i spent a few hours in the colorful and emotionally boiling camp of Bilbao fans. Beer, rock performance, great vibes kept me smiling and shooting. i decided to use panoramic Horizon 202 film camera with the aim to connect more environment and emotions together.
the second special detail of this series is a kind of developing. i processed it in semi-stand home-made developing. it was long one hour of waiting with just a few turns in the middle.
a little more details about the process – 2 minutes of soaking in a clean 20C water. 1+100 Rodinal (one shoot) developer – one hour with a few turns in the middle. one minute agitation in a clean 20C water and finally 8 min of fixing in Agfa Fix-AG 1+7. 2 minutes of the wetting agent at the end. i got very clean results with great tonal range on all frames.
enjoy…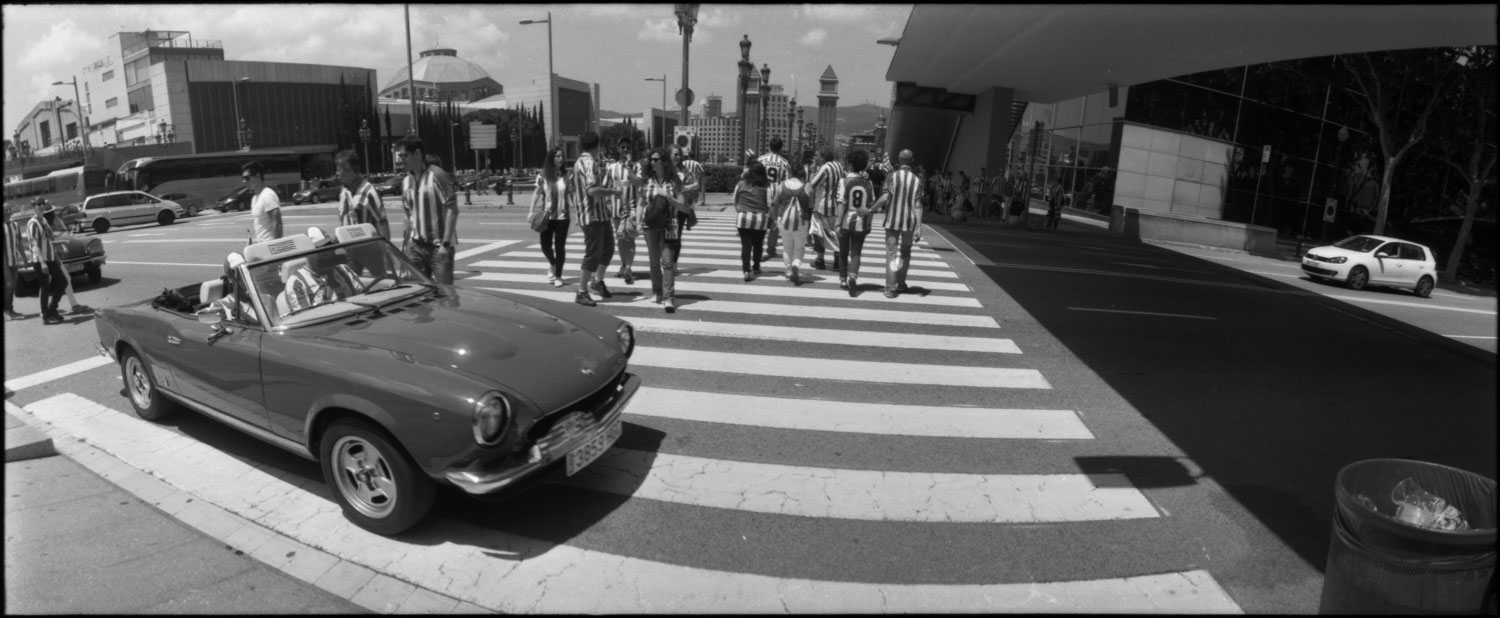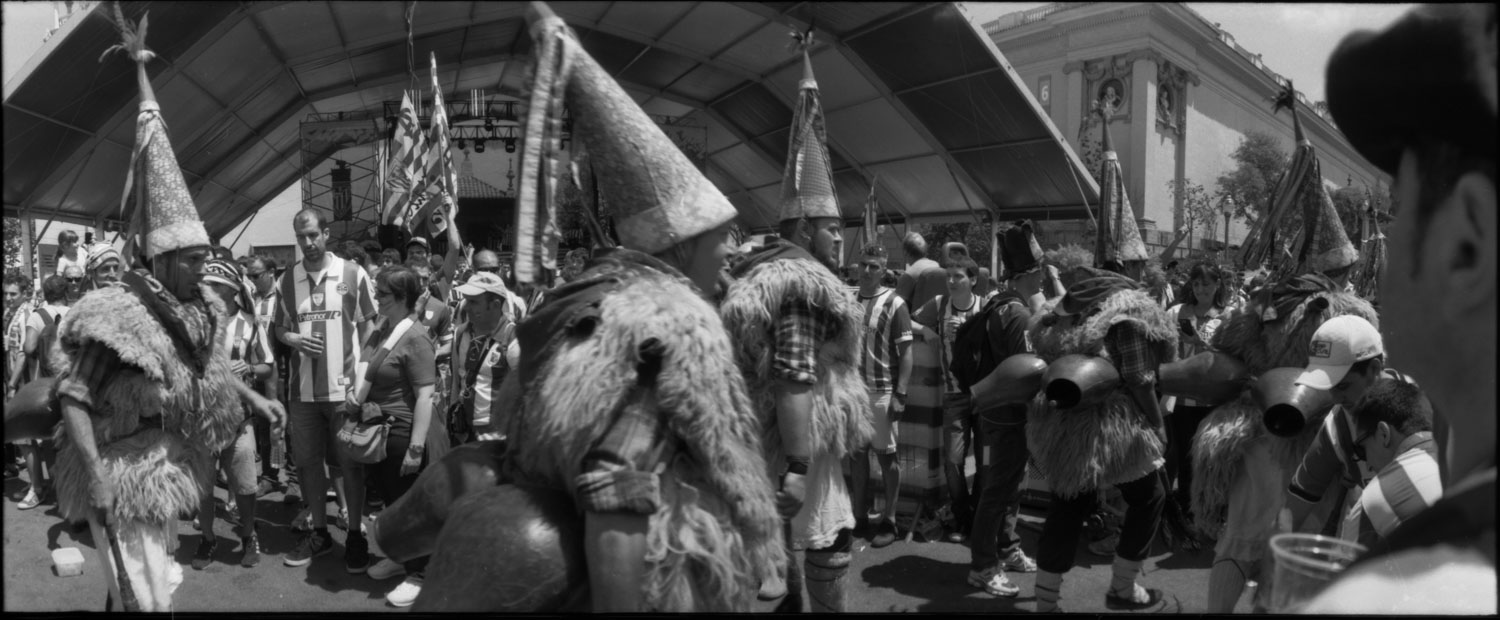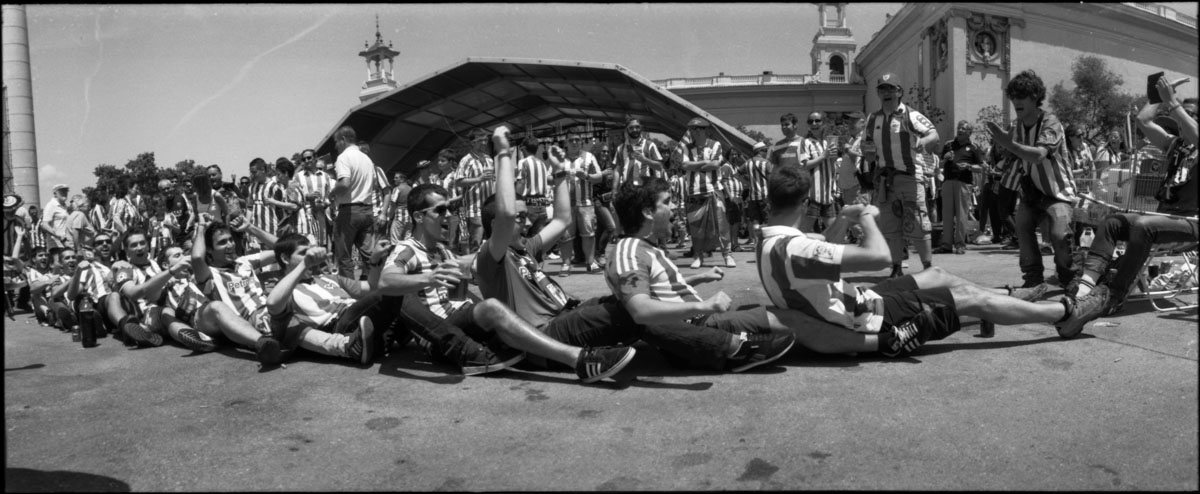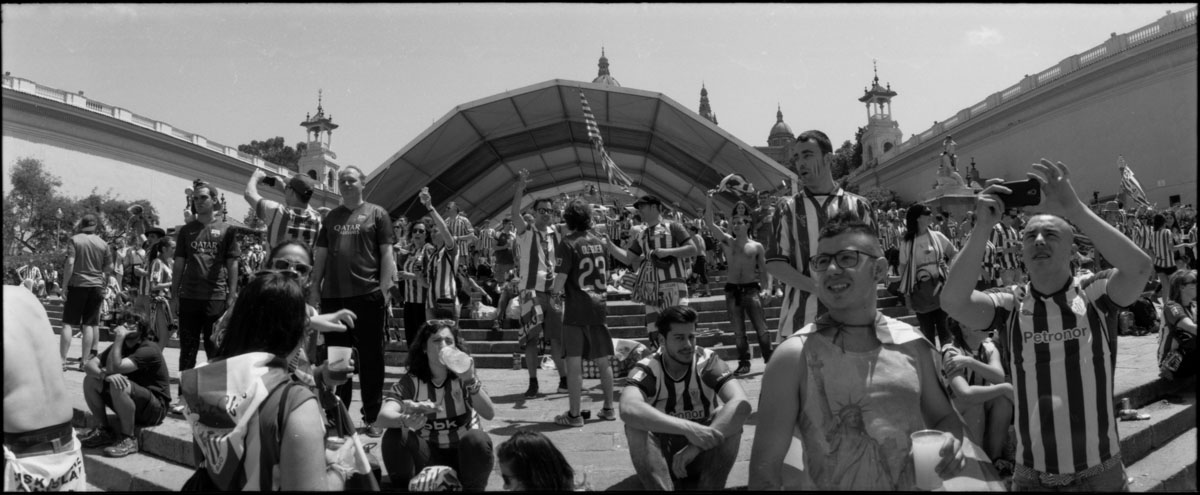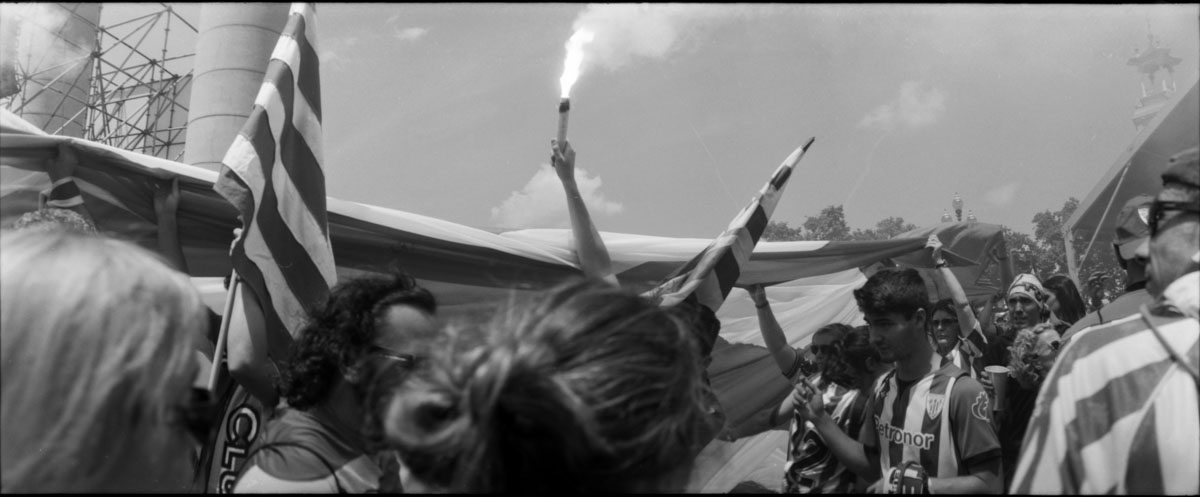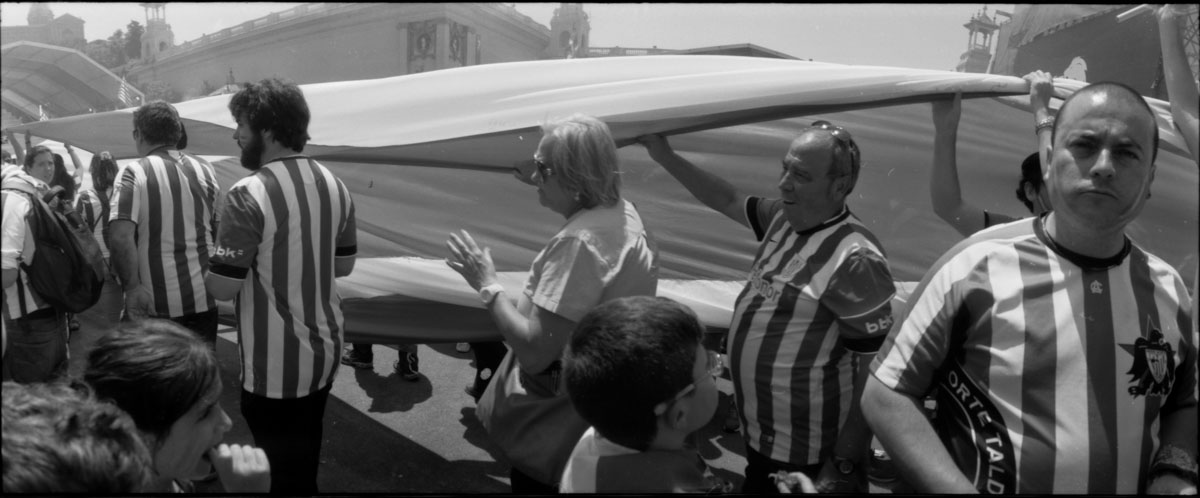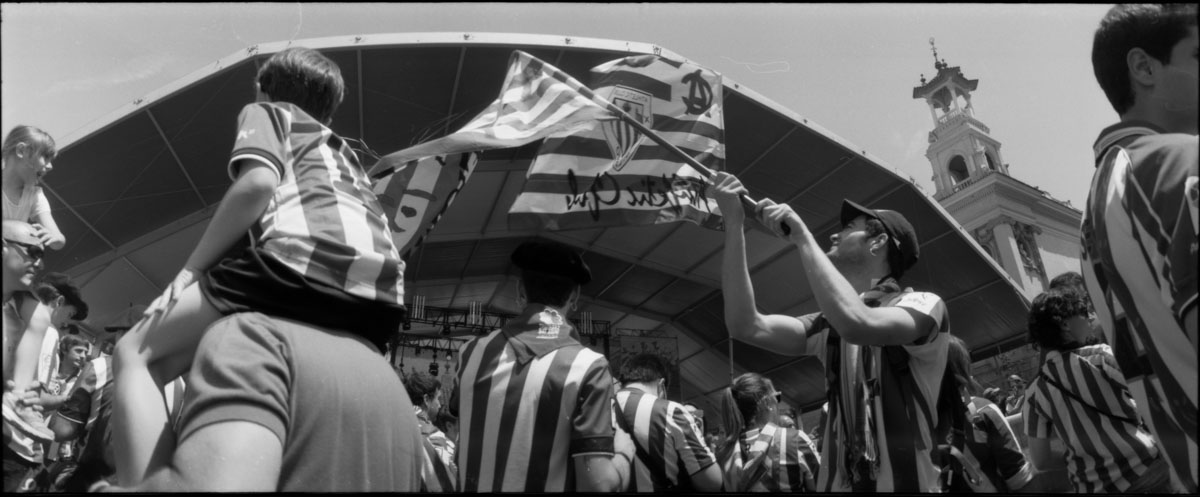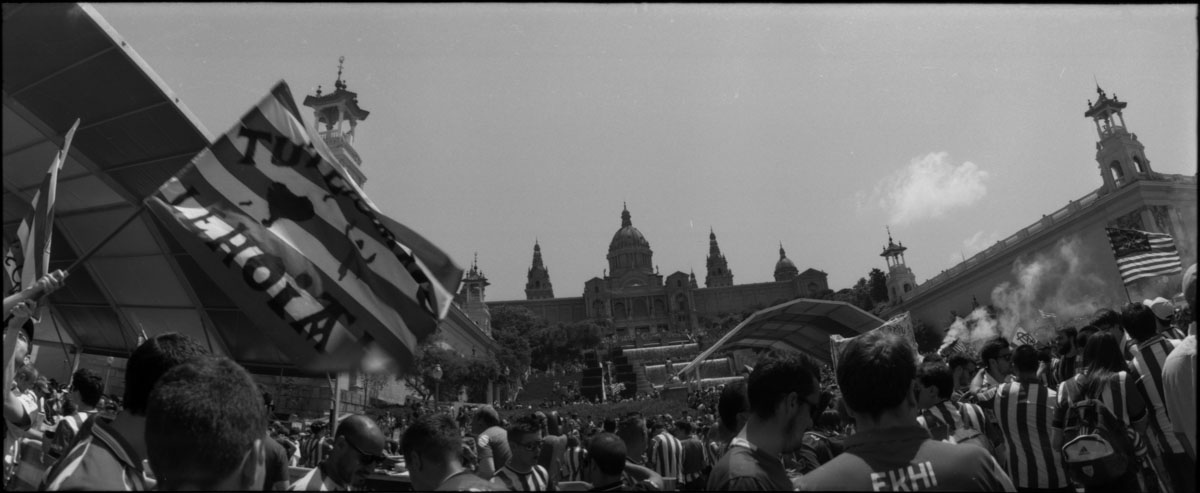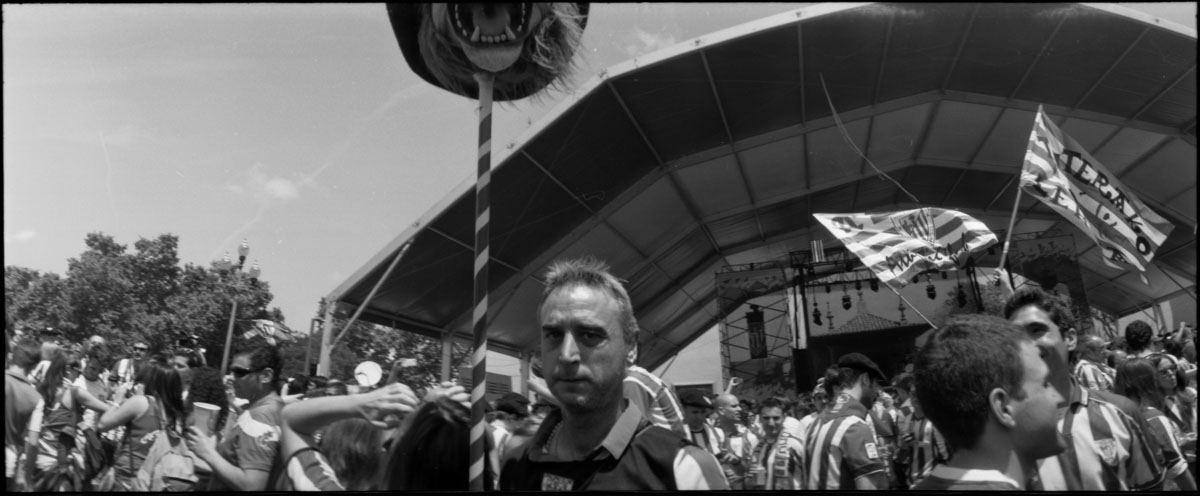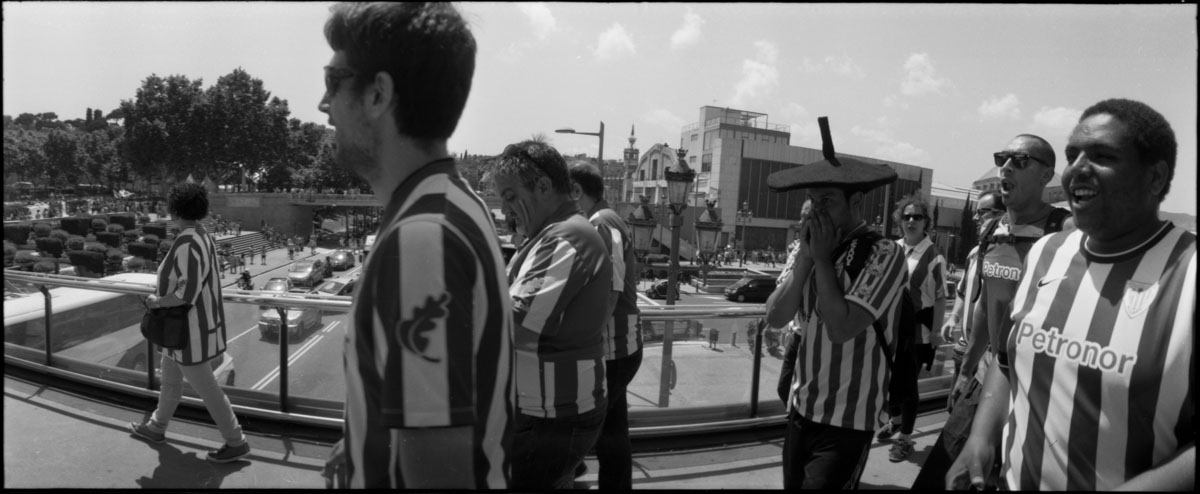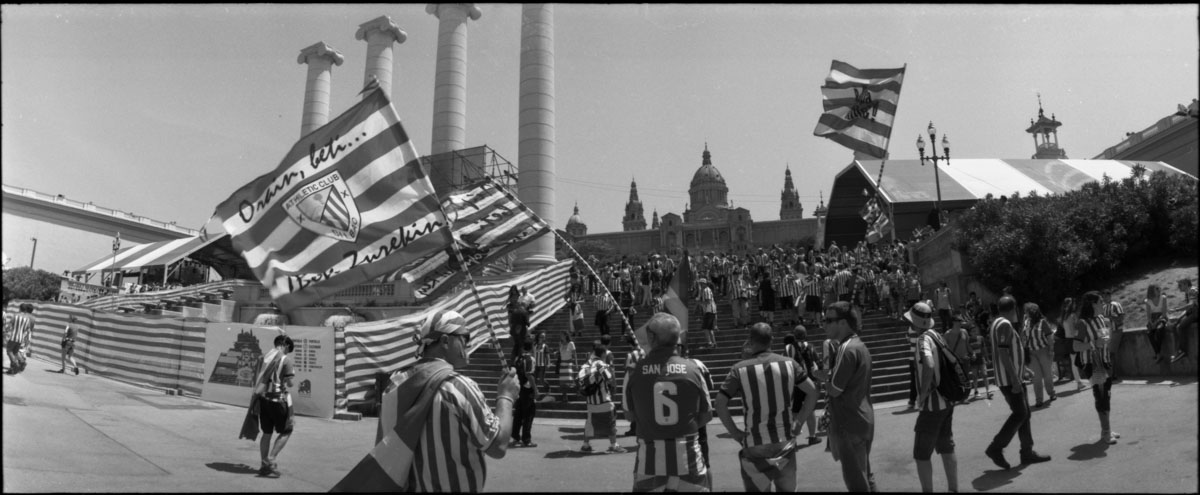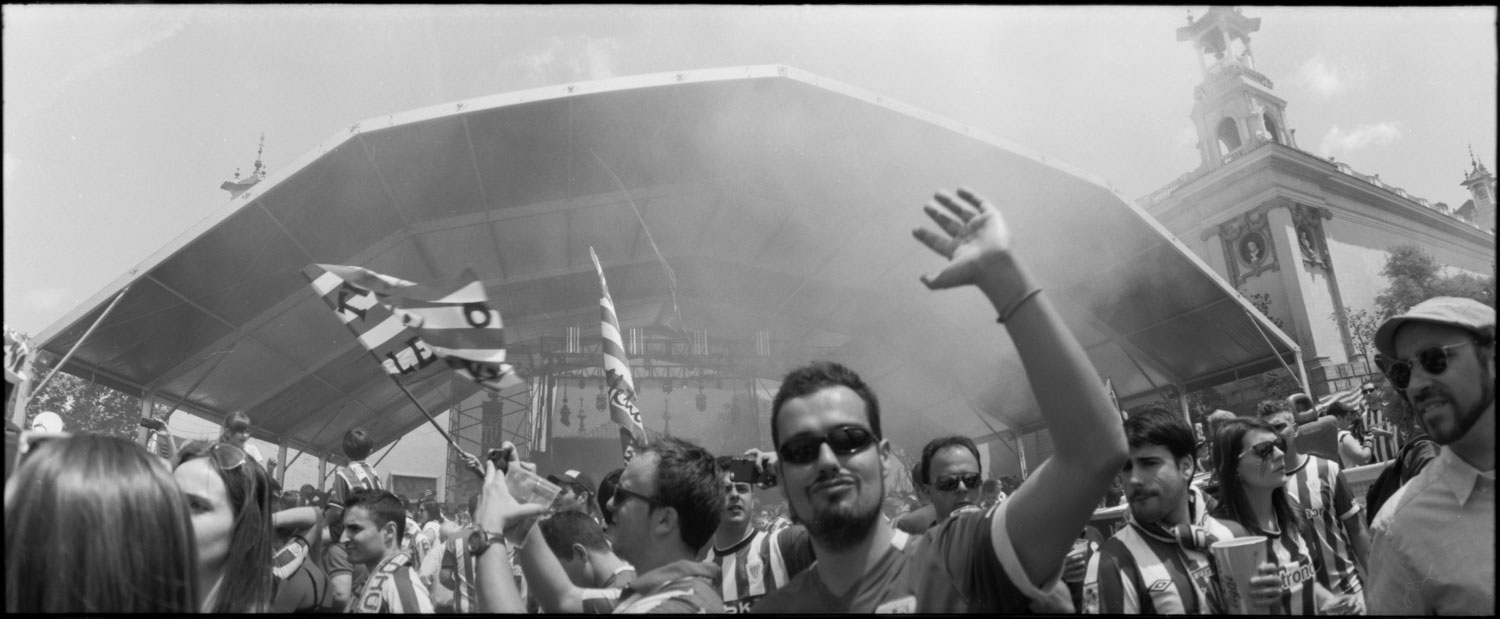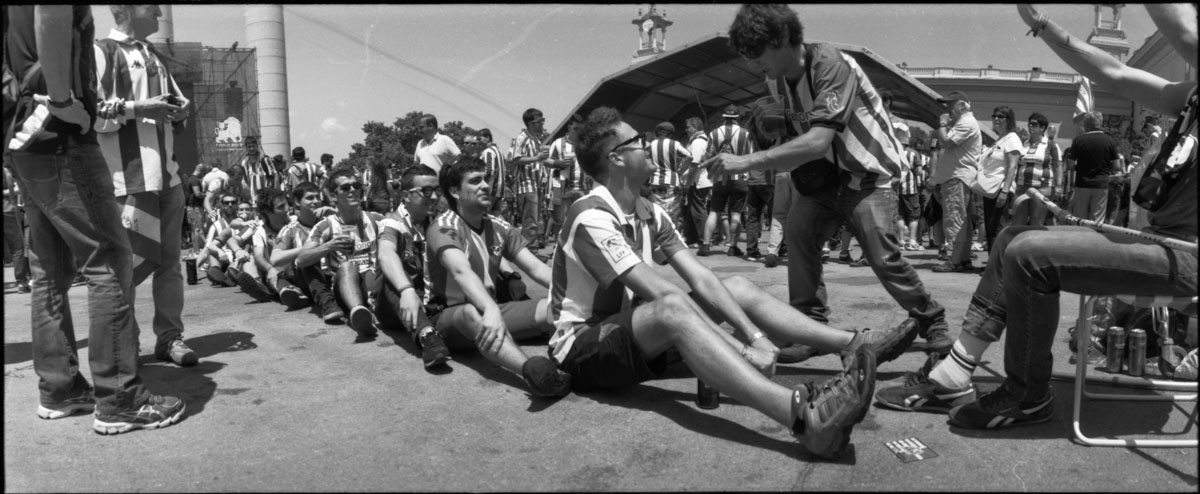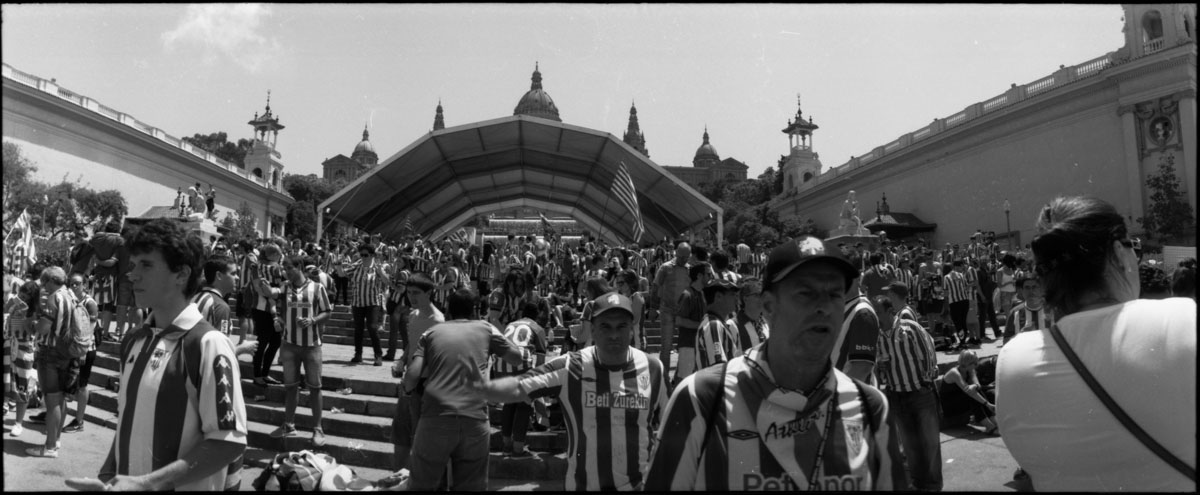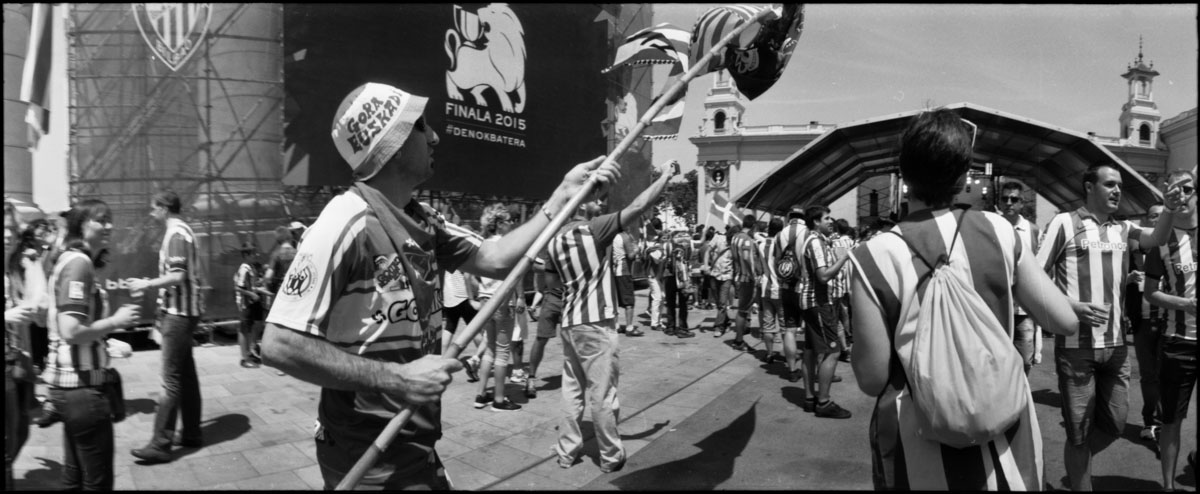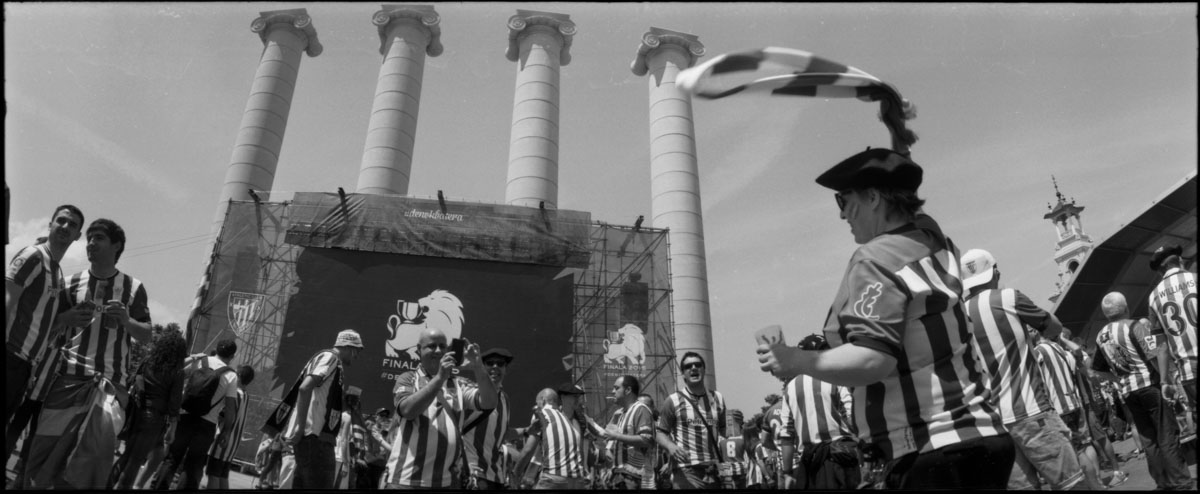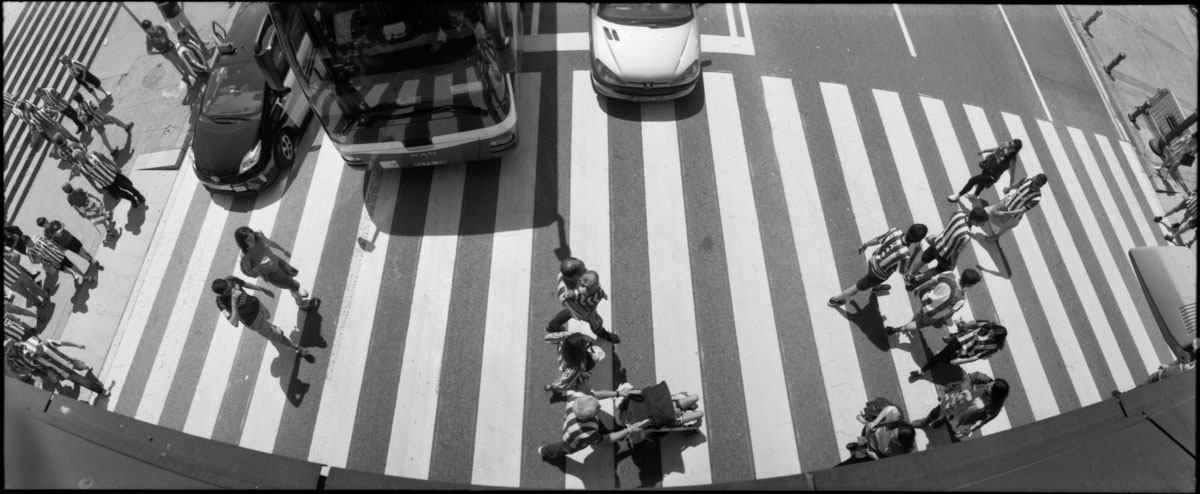 thank you.