events and projects – collaboration with friends vi

I love to collaborate with people. Any kind of collaboration – whether it's a joint project, or just a meet for a beer and conversation. I always have one of my cameras with me and if i don't feel too shy – i ask for a portrait – a staged or as part of our conversation. With some of these collaborators i even have no need to ask – they are very usual to my camera, so just continue their activity without any attention on what i do.
When i started to prepare an images for this post, i found that i have too much to show for one post. No one wants to be flooded by an information. So am i. All the portraits for this and next post were taken with my regular Canon 5d mkii digital camera and one of my two favorite lenses – 50 or 35mm both f1.4. Almost all of my lenses for this camera are prime lenses – i just don't like to have many options, so less decisions is always a best way to the better catch.
Please enjoy these delightful faces and moments !
My multi-talented friend Ehud Danan – he is great skate instructor and one of the best guitarists i
know. You can see him jumping over his pupils and played guitar in the moment below.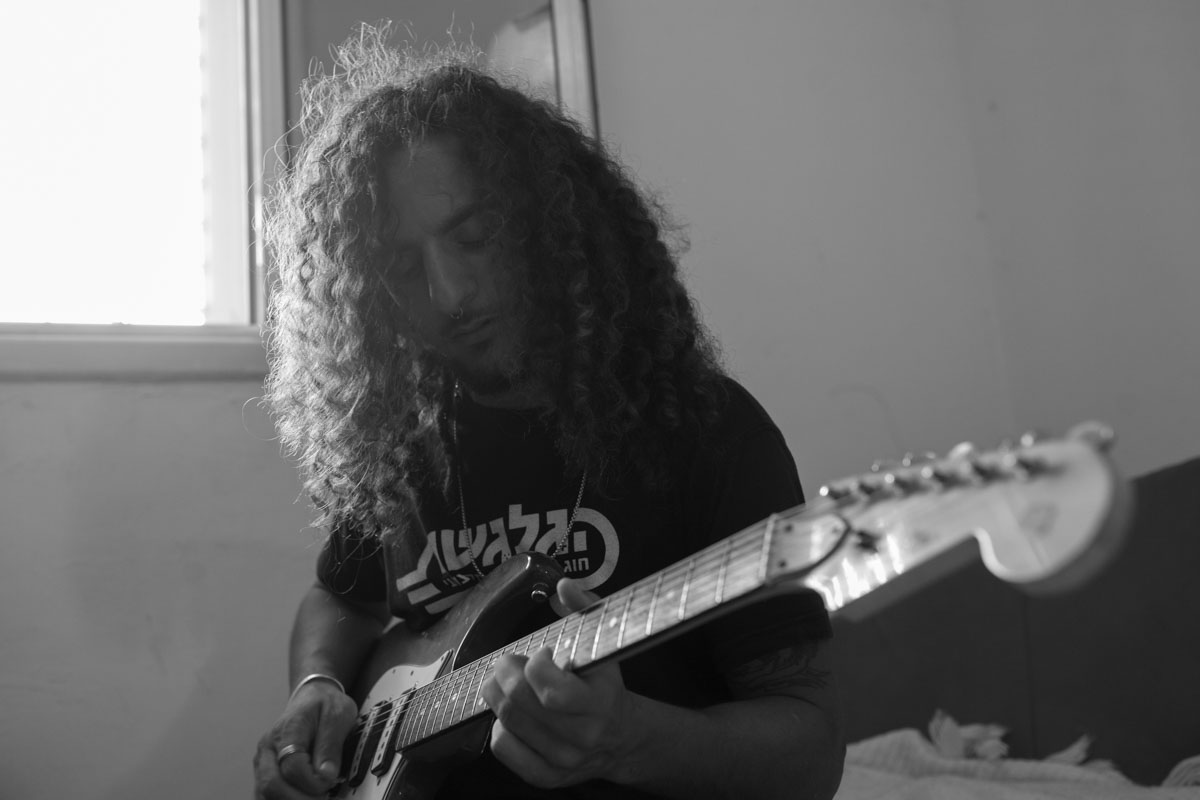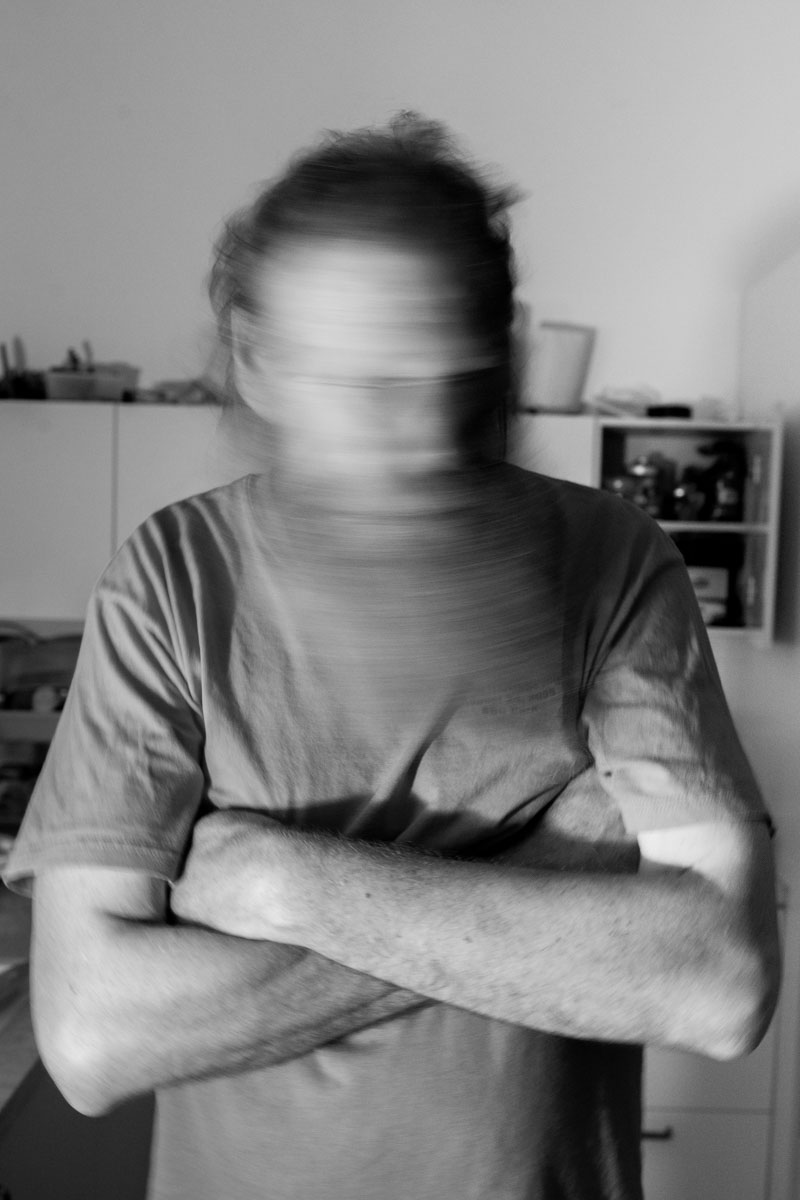 Captain ginger and his long midnight stories about his ongoing movie filming process.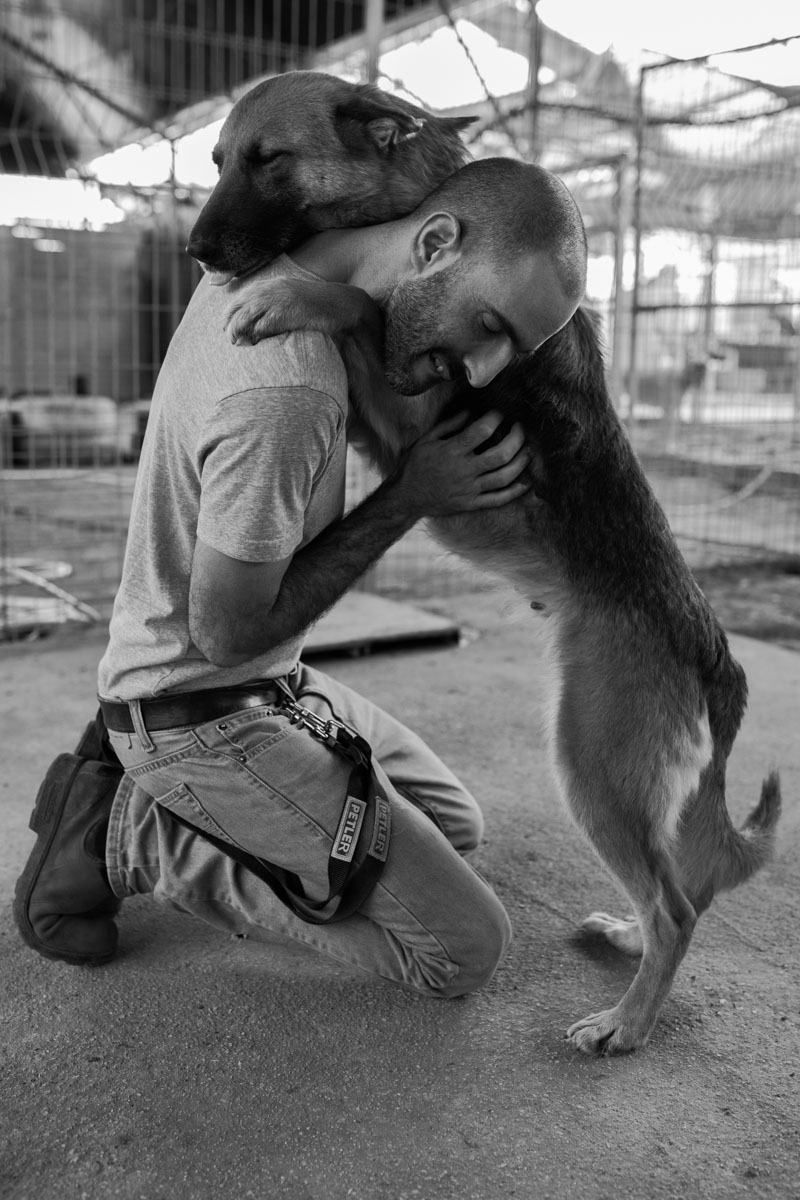 Ran and a new inhabitant of his homeless dogs shelter place with more than 80 dogs living in one huge space. I called this moment "what is love". So many words possible to say about this connection between animal and human.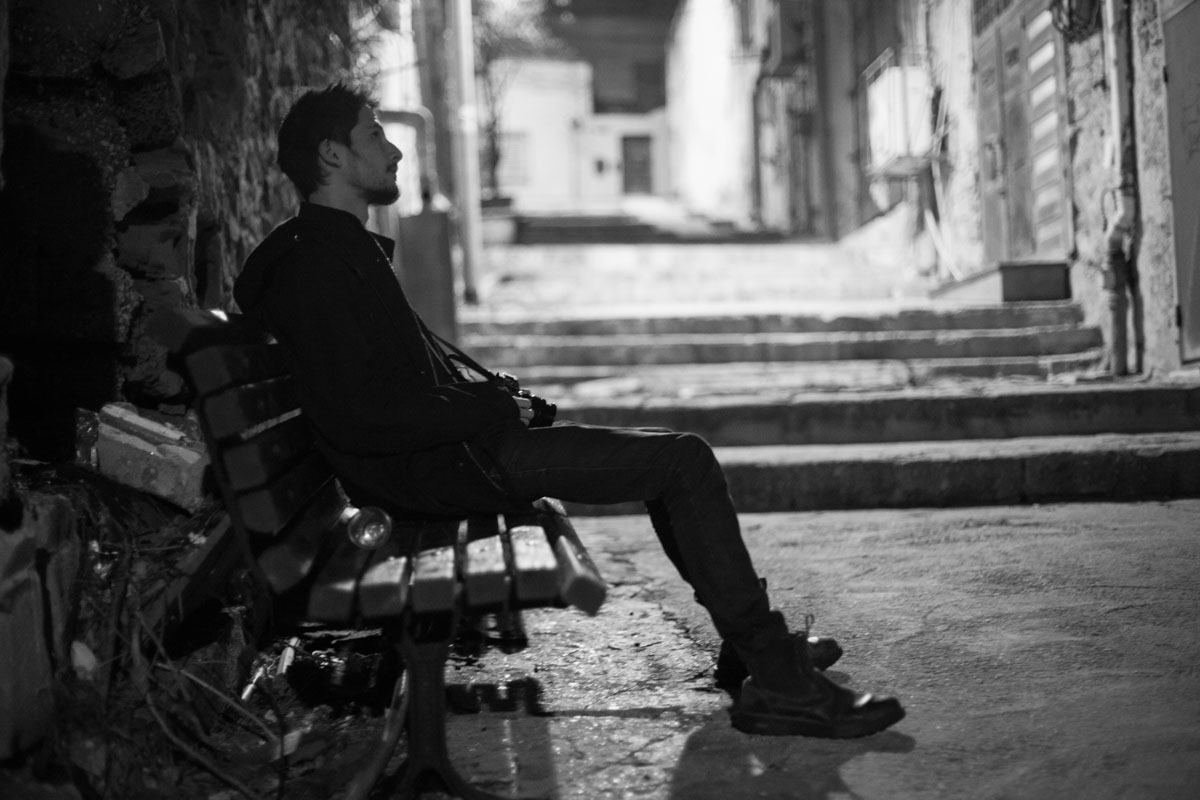 My son Tom, during the night walks with our bellowed cameras. Night photography is our favorite kind of time spending, so sometimes we just enjoy it together.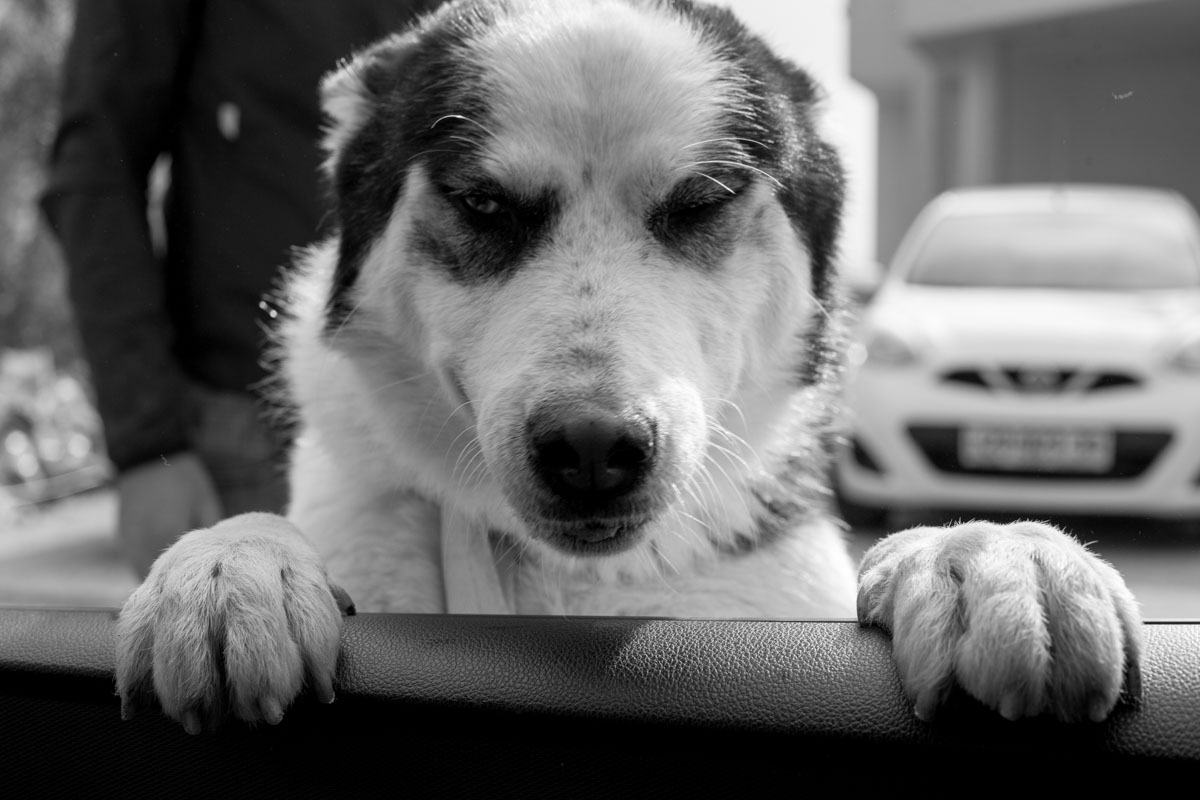 I don't remember the name of this got who jumped to the car's open window and tried to say his/her happy "good morning".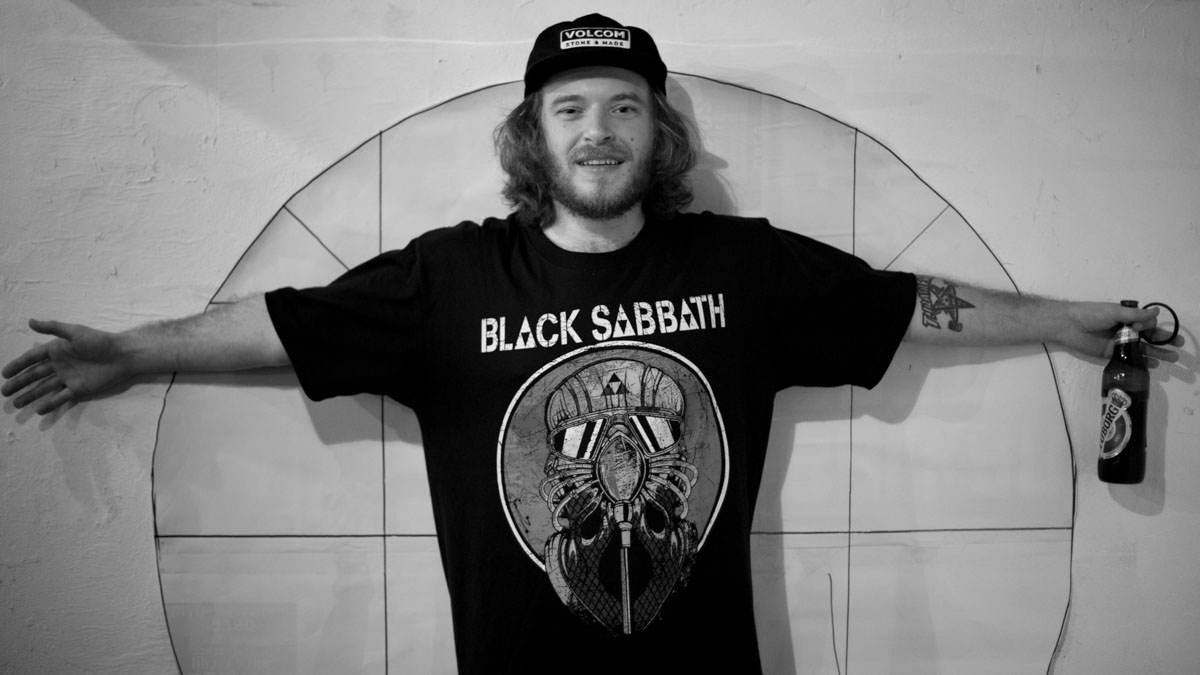 Taken during a preparing to the 2 weeks of Reality Rave Teder hosted by Reality Rehab Center. Or, his beer and Black Sabbath with the circle of Vitruvian Man drawn by Leonardo da Vinci. Ok, he drawn his "proportions of the human body" picture without beer and Black Sabbath but i love the version we created.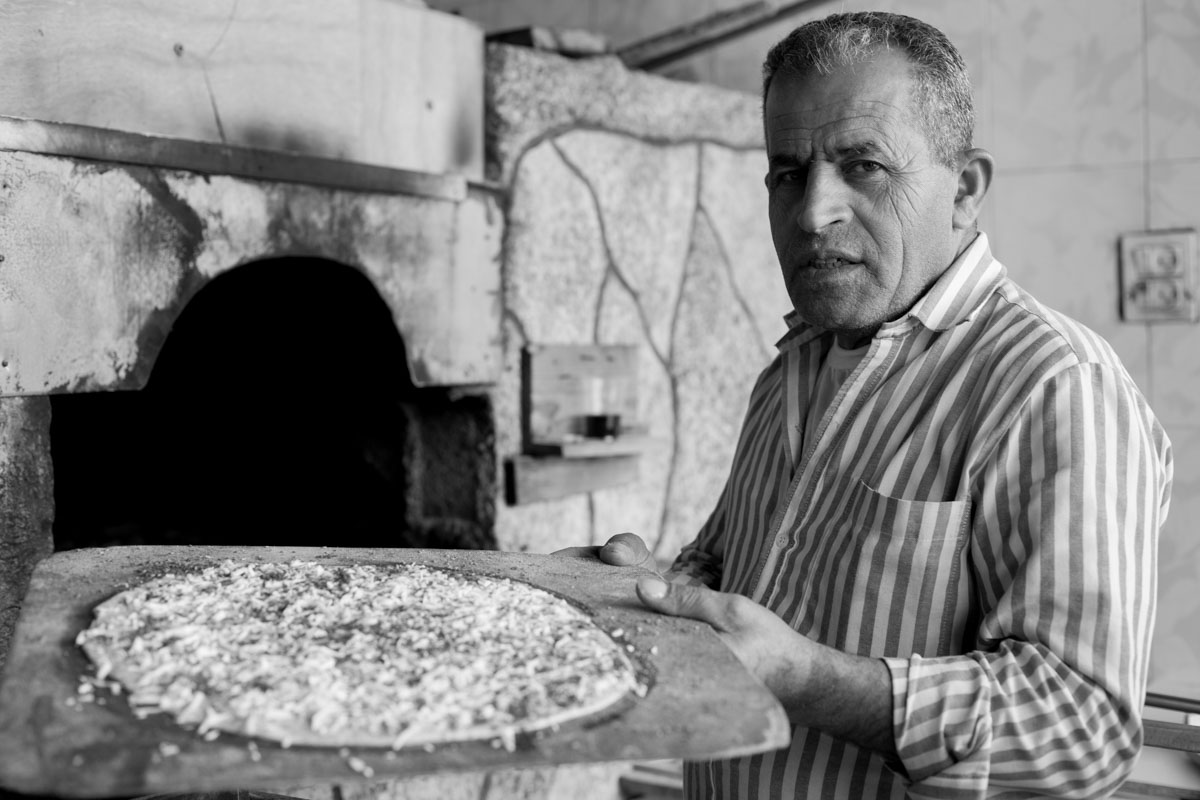 And again – no name man from al Funduq, small village located in the east part of country. He is working in very small bakeshop located just close to the road, so all the passing drivers stopped for a few minutes to take some pizza or a local breed looks like a big pitta with a zattar. I asked him for permission to take some images and have a small series that i will publish in one of my next posts. Actually, i plan to return back there and to talk with this guy a little bit, to take some more images and to eat this tasty local breed again.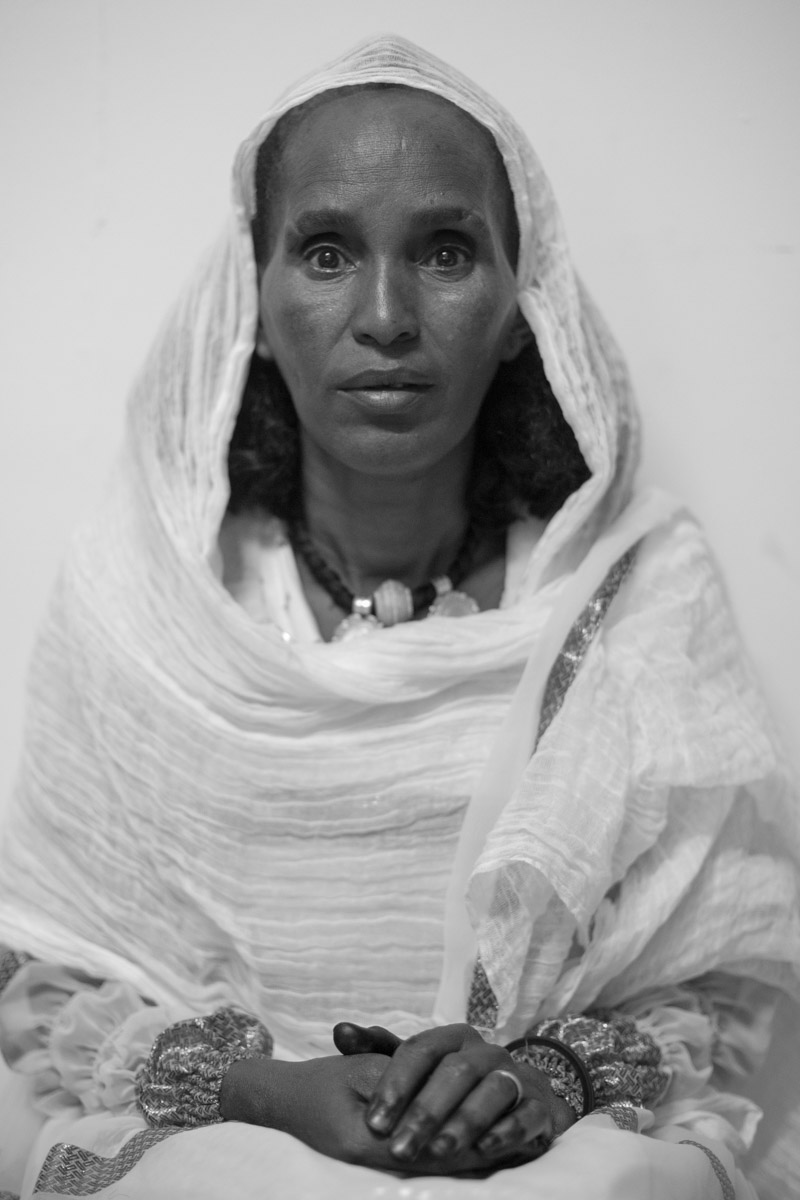 One of the strongest portraits i photographed recently. She is mom of my friend Hagos. He fled 11 years ago from Eritrea and went a long way of wandering in Egypt and Sudan and finally 8 years ago entered Israel as a foreign worker. So after 11 year they met – now she came to Israel for a 2 weeks short visit. The most astonishing detail that when i asked her for this portrait (of course with the help of my friend, who translated my Hebrew to Tigrinya language, and was so funny to hear him saying her Hebrew words here and there), she gladly agreed, took this position and stopped breathing and blinking for a few long moments. Her pose reminded me the portraits of strangers i photographed in Ethiopia during my visit to the far located villages. Seems like these people learned to freeze themselves in their childhood when the only available cameras for a portraits were Large format cameras in the Capital city studios.