Greece – Navarino and around (funny jumping people) part iii

A sad fact – i have to finish this series of images taken during few days trip to Navarino part of Greece, located in the Greek region of Messinia, southwest Peloponnese. I was surprised that i had something to post bcos the days of my visit were to compressed with less interesting stuff we did with all the big company of my co-workers. So when you're not to free to go, some usual for you things are going in a little bit different way.
For my luck – i managed to find very short pauses and to go alone (or with a few partners) to explore the living places and looking stunning ports of the small cities, where our buses stopped for a short launches.
I found these jumping to sea kids in two different locations. A first was the Methoni Venetian Fortress, where pupils just jumped in some prohibited for jumps to the sea place. They saw me shooting and one of them even made a funny pose during his action.
All these full of life images I left for my final post about this trip. This series is my favorite series of the photographs from Greece – nothing surprising, life photography is exactly what i'm looking for everywhere, regardless of my location and a mood.
Enjoy the black and white Greece :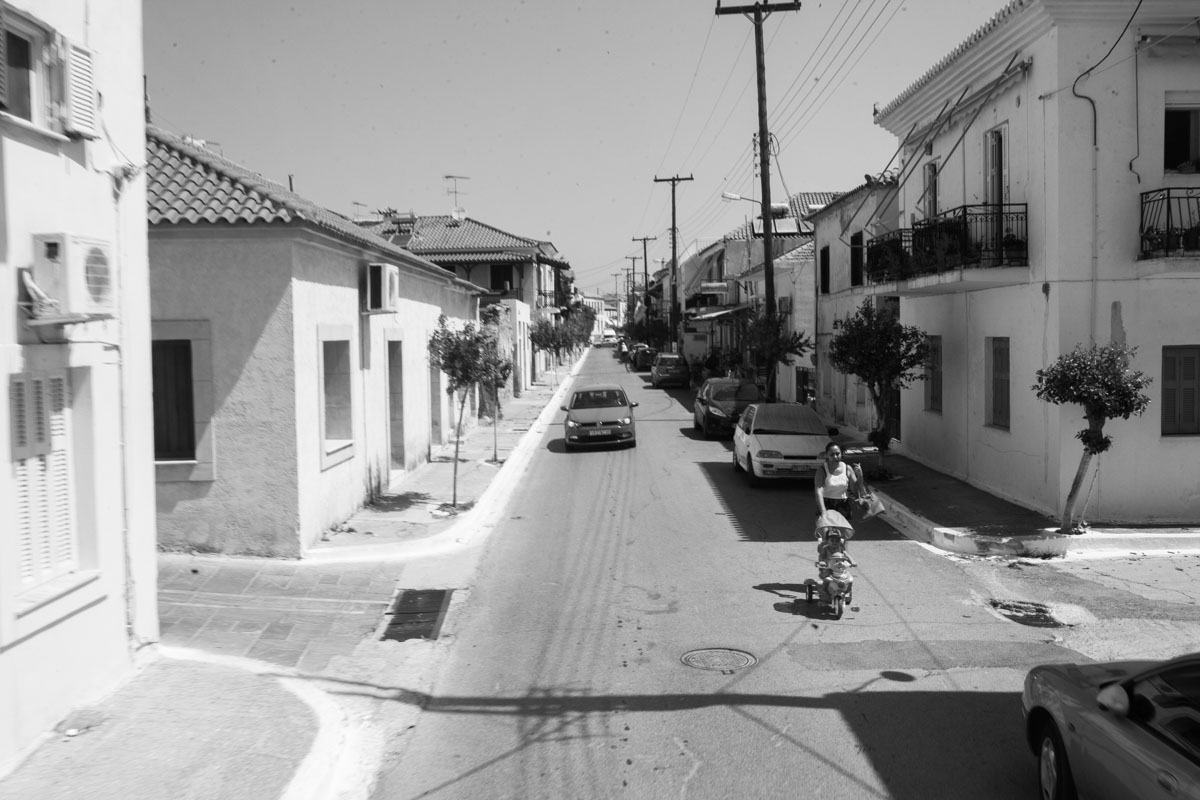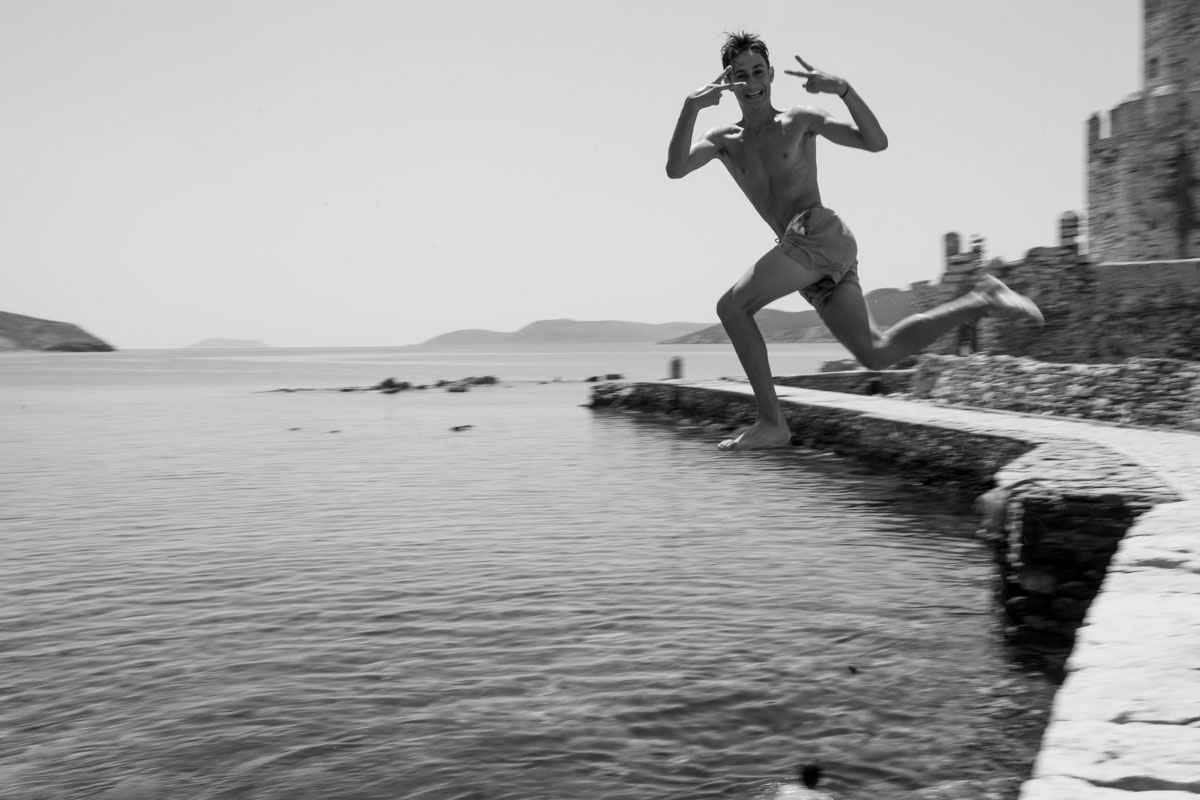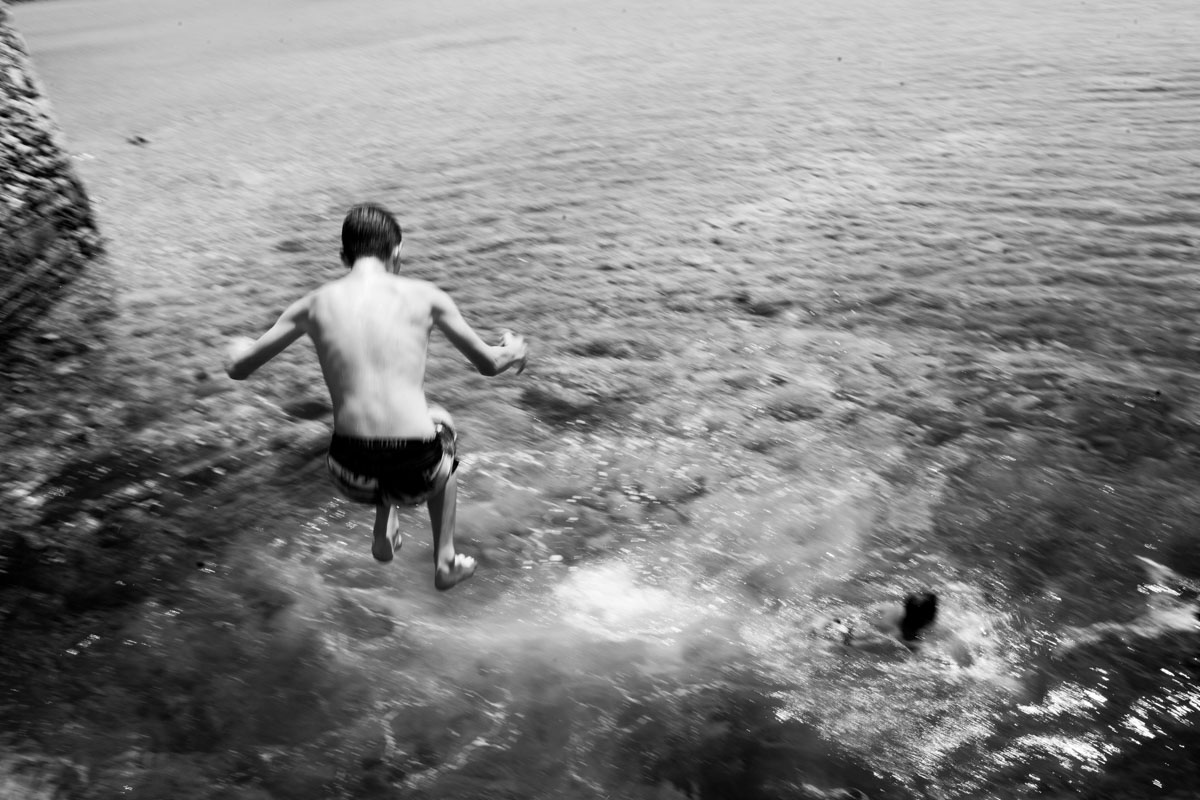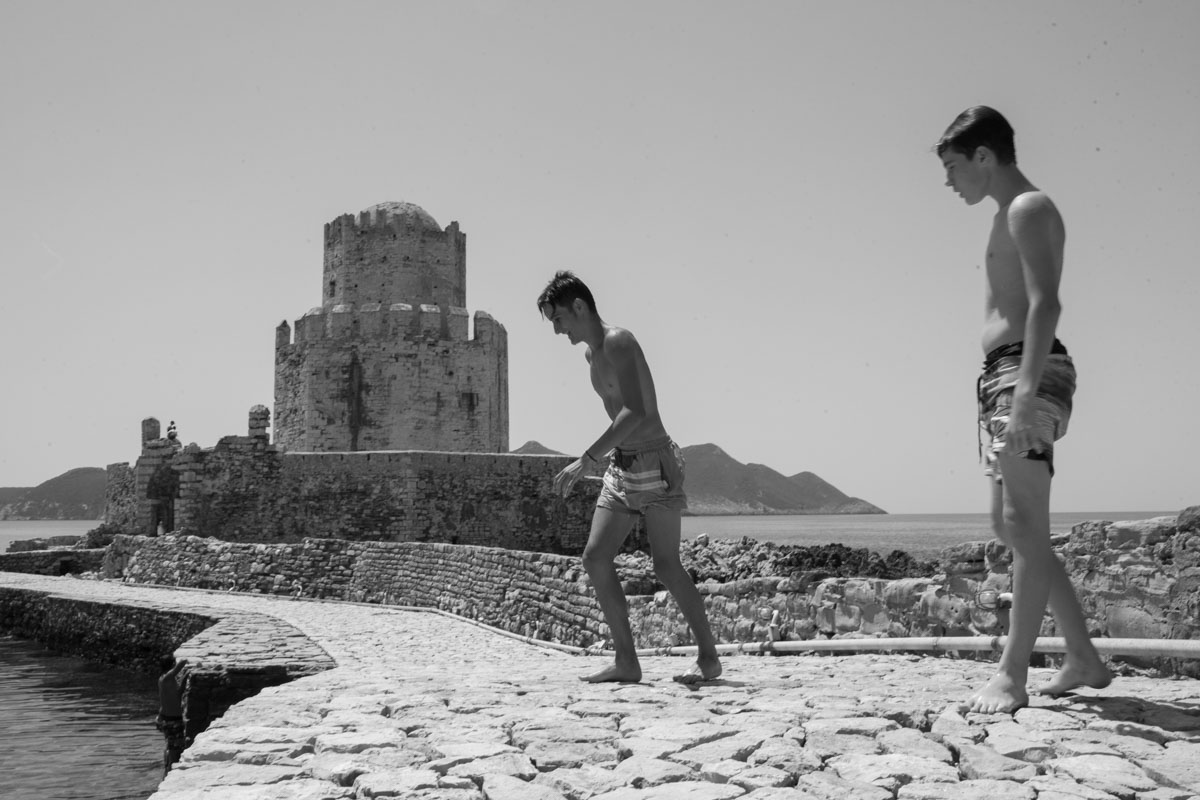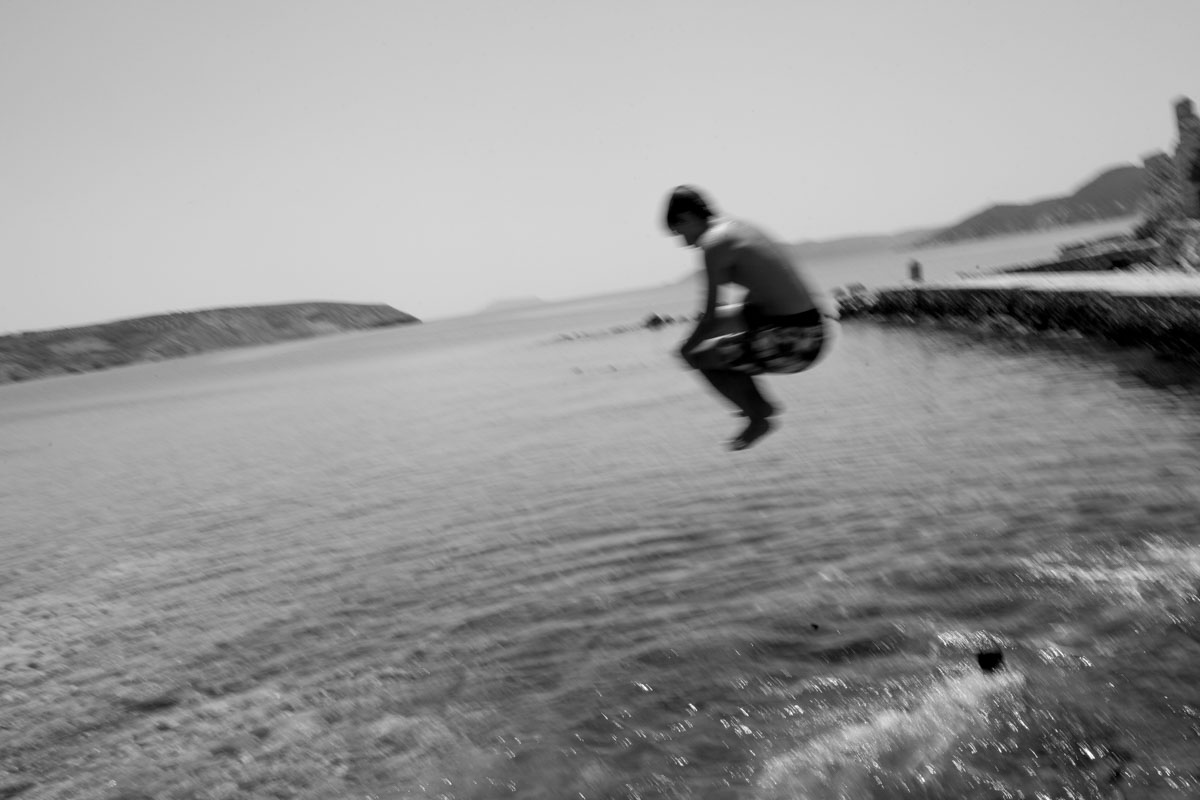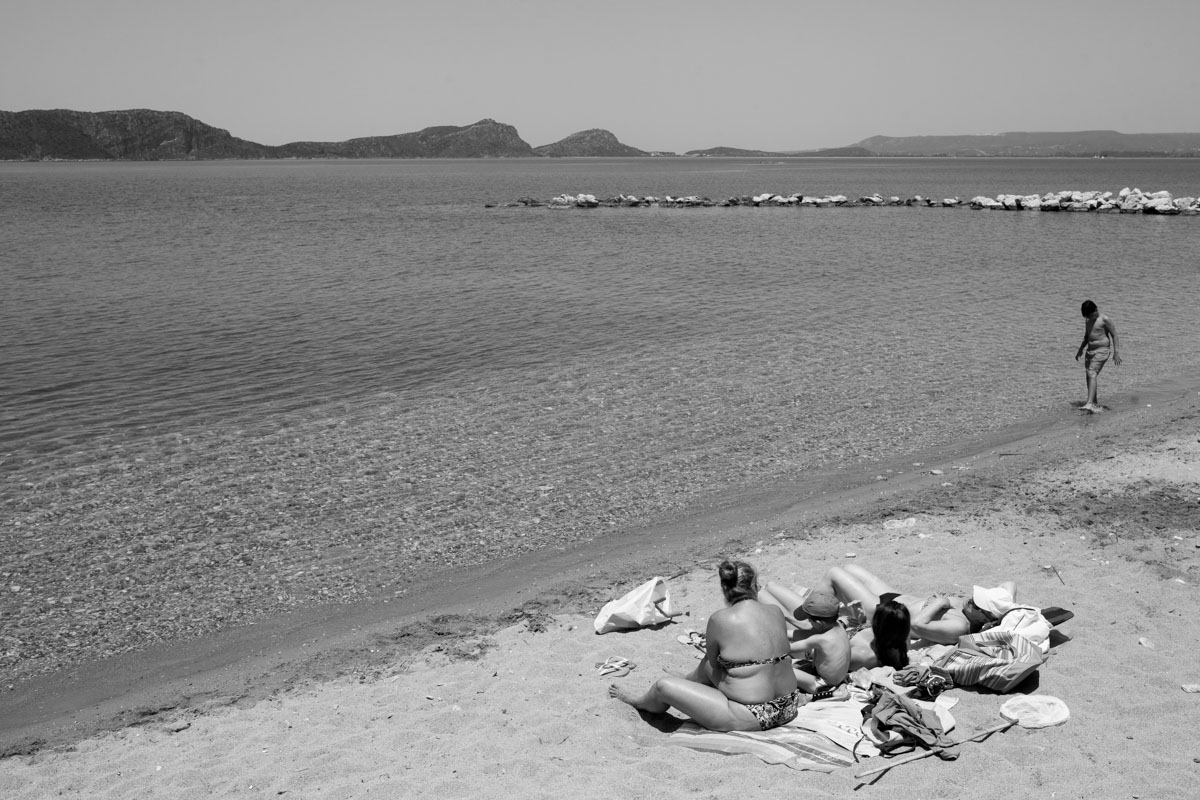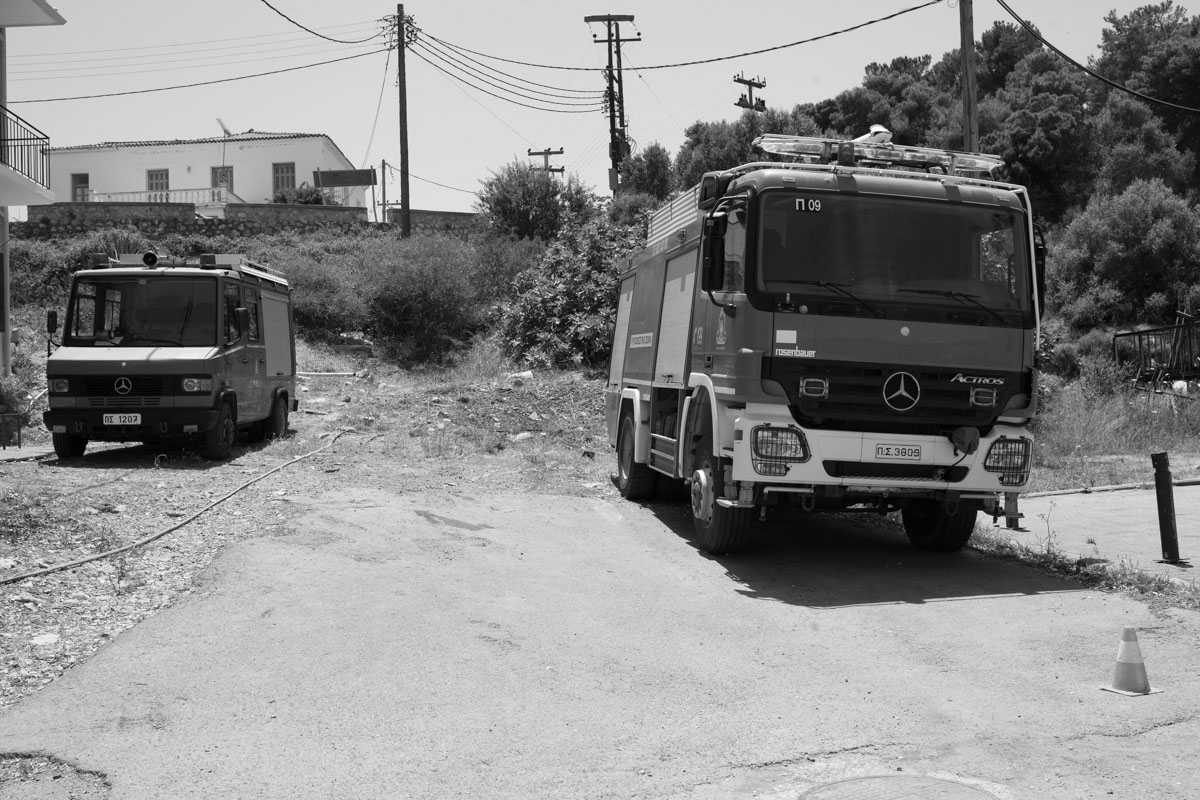 And another group of more young school kids in the wonderful Pilos marine i encouraged with my camera to jump like crazy, actually this is what they did already when i saw them at the pier. Our tour buses stopped close to this marine and i decided instead of sitting in the shadow (the day was hot like hell) with a coffee, but to take a bottle of the local Mythos beer (even i'm not a big fan of lager beers) and to go with camera in one hand and the beer in other along the pier.