Subscribe to Blog via Email
daily photo
daily photo - is the blog-like place for a daily changing image, most of these images will be exhibited only on this page.
due to the rapid growth, this page become very slow in loading. the older posts you can find with the link : daily photo archive
10/29/2016
first rain in Tel-Aviv Autumn-2016. yea I was waiting for these drops from the last spring. welcome falling from the sky water, welcome back.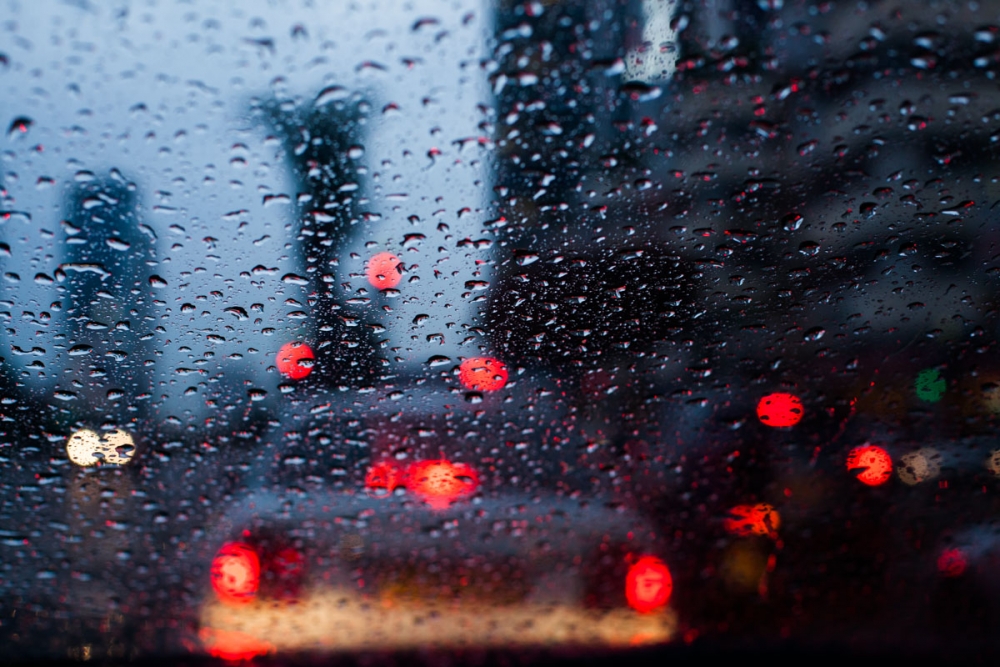 03/28/2016
my waiting tree - it's cutted and can't wave me with it's branches in a usual friendly way.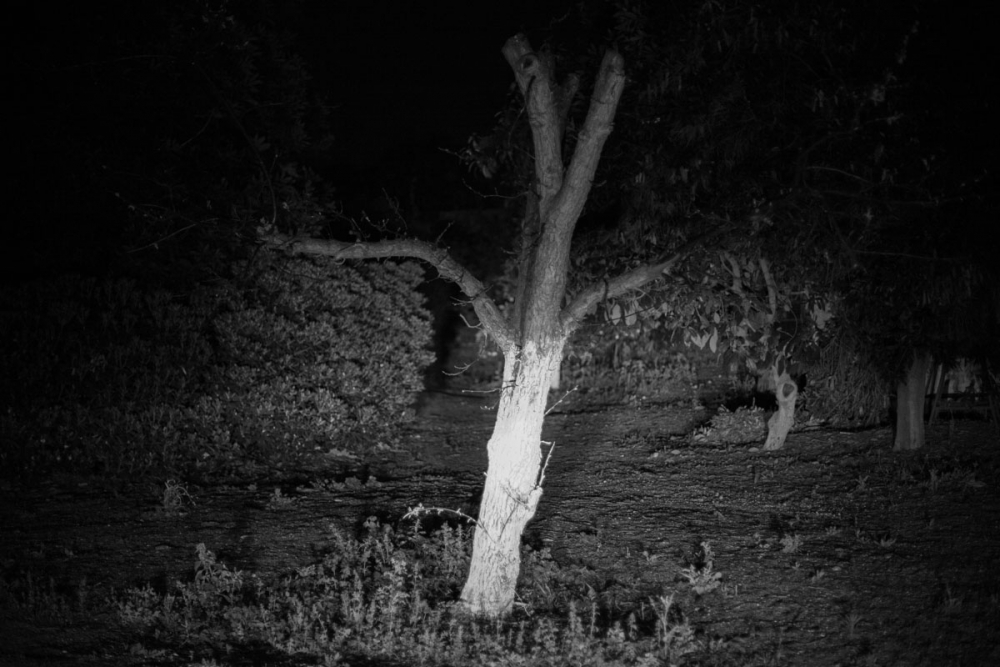 03/28/2016
the window can be a hope. the window can be a frame of a limitation. the window can be a key for the nice view. the window can be just window.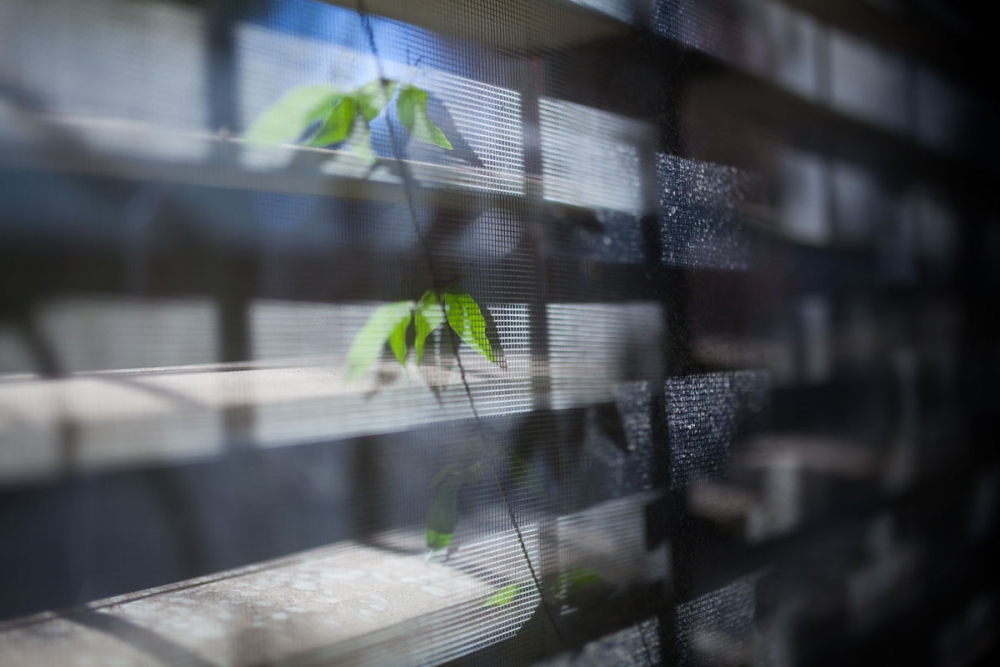 02/02/2016
unmasked/uncovered/unhidden/declassified by wind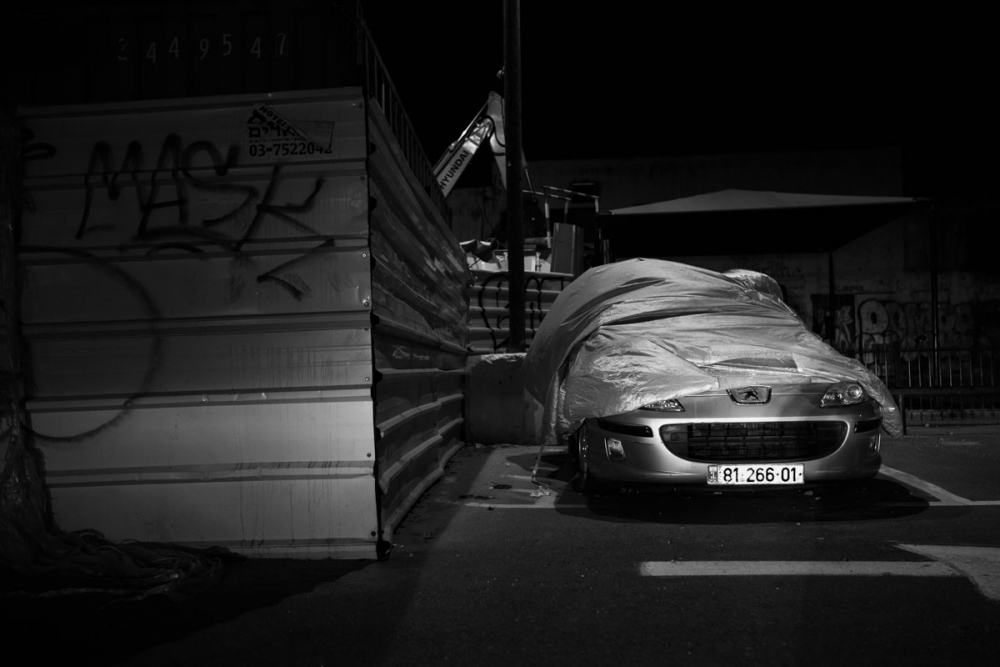 01/28/2016
should i add something speechable and hearable to this look ? can i explain the feeling that i get when i'm watching on this collage ? can i express it with this image without some sort of "bla-bla" ? only "yes" or "no" is good enough for the complete answer ?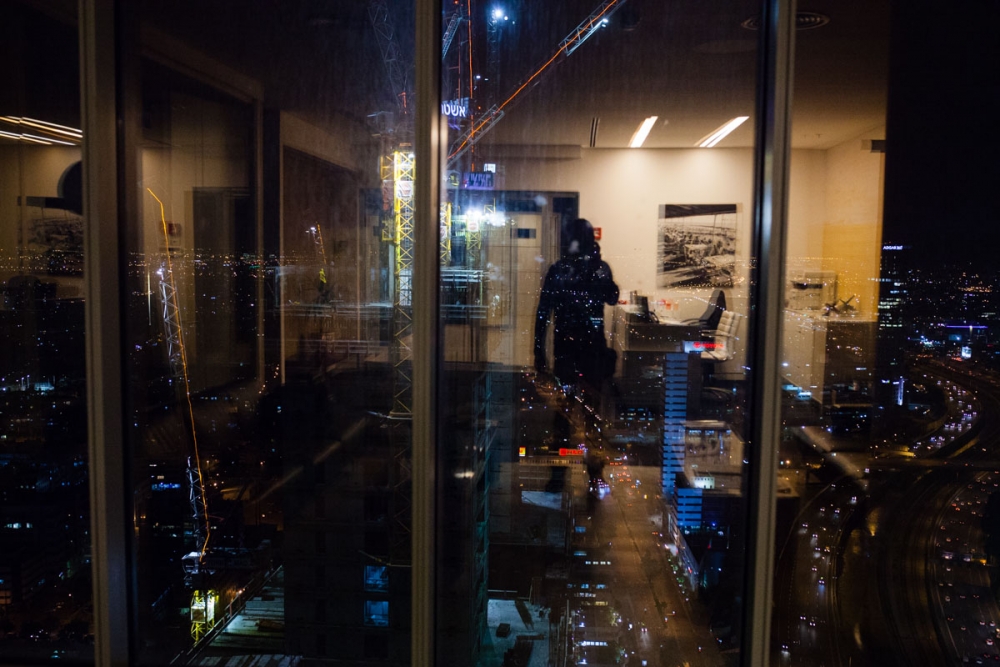 01/26/2016
sitting in the car and have no power to open the door and to go home. there are days and there are DAYS. this one was filled on an emotional level. in a few minutes started rain began it's dripping and i continued to sit and to wait for the pause. my umbrella was near me.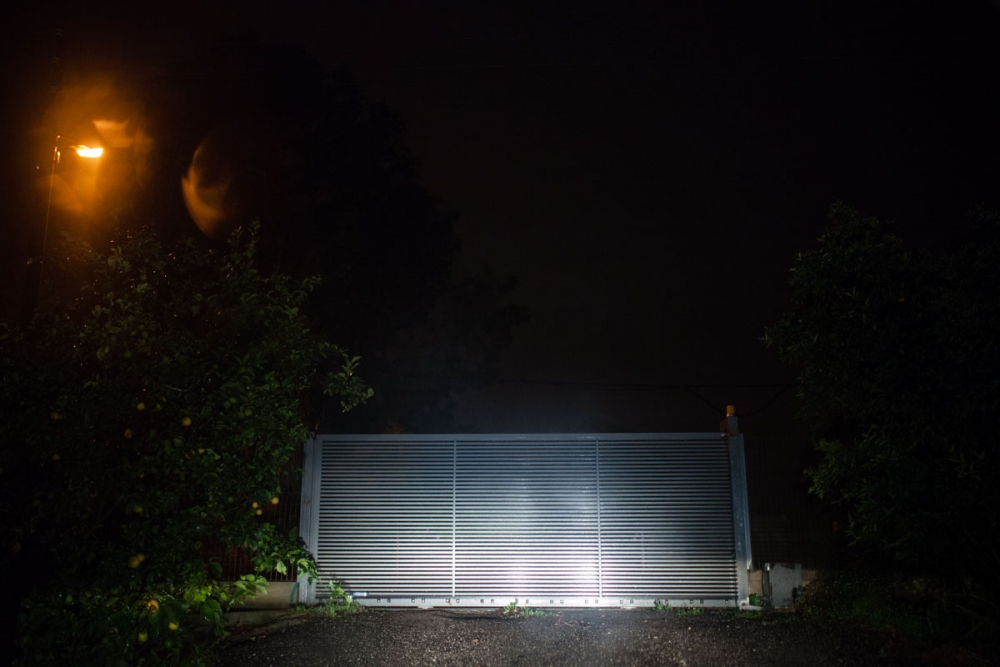 12/04/2015
long time as usual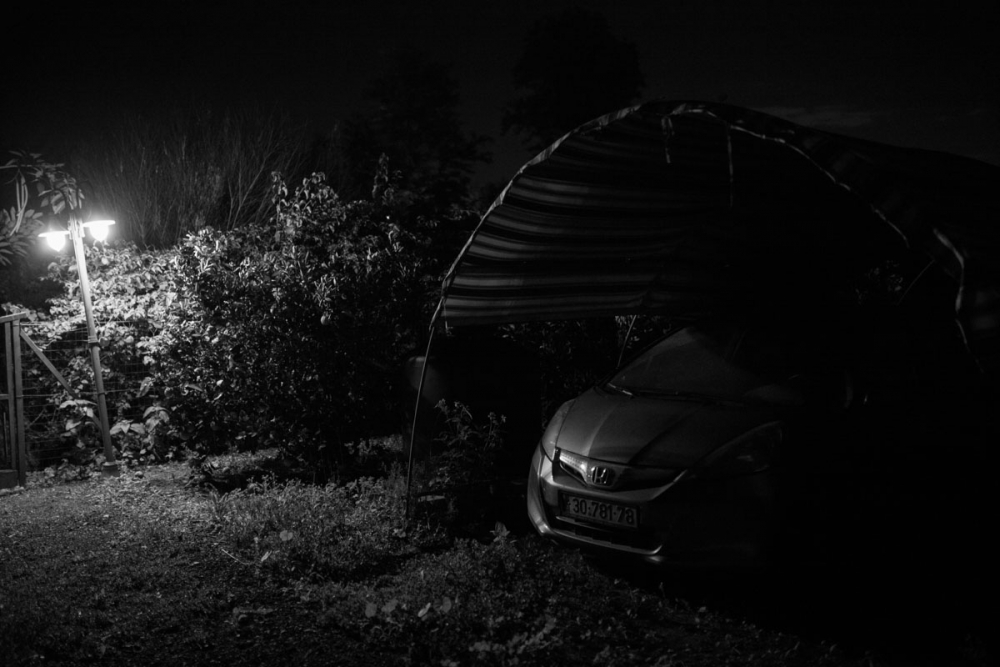 10/12/2015
empty streets of Tel Aviv - the city that never stops. TelAviv looks and feels different these days. looks more like Jerusalem. rare passers, often on bicycles, less tourists. people look back at passers-by - distrust and uncertainty. where are we going ?
when i returned back to my car - i found these yellow mailboxes. something drew my attention. may be this popping YELLOW ? and now i discovered "The Meanings of Yellow"
Yellow is the most luminous of all the colors of the spectrum. It's the color that captures our attention more than any other color. It's the color of happiness, and optimism, of enlightenment and creativity, sunshine and spring. Lurking in the background is the dark side of yellow: cowardice, betrayal, egoism, and madness. and also - "Furthermore, yellow is the color of caution and physical illness"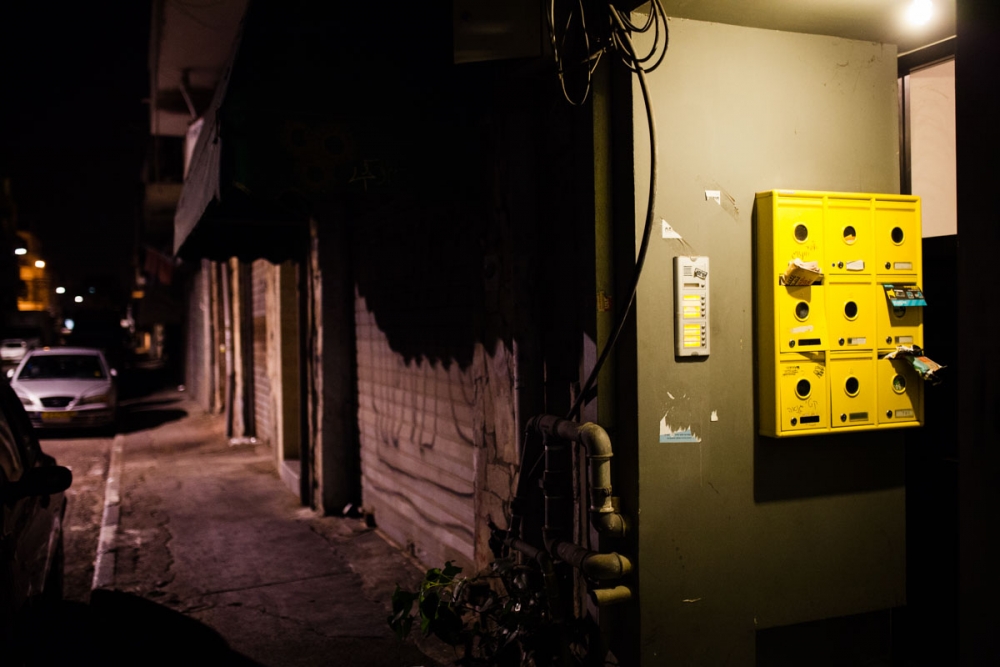 09/04/2015
some long time i wasn't here and missed so many changes happened here. as usual busy at road and around.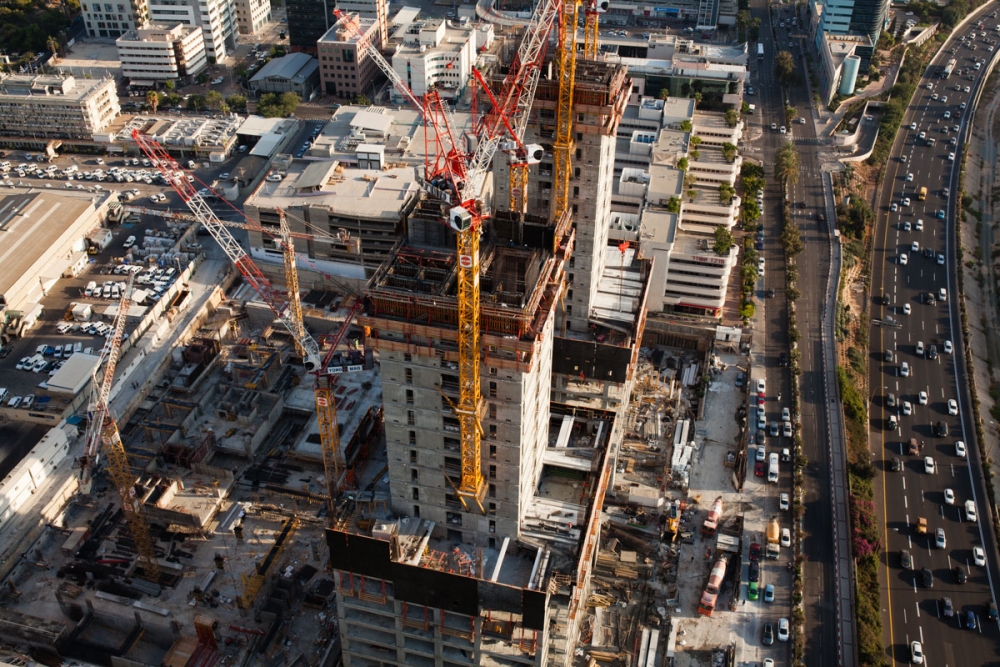 08/30/2015
i'm driving very close to this new mosque in Jaljulia a few times every week and every time when i see it i think about to go closer at weekend. i did it last weekend and even found this empty location in front of the Mosque. i tried to find any info in Google but nothing - no pictures or name of this new construction. i'll search deeper.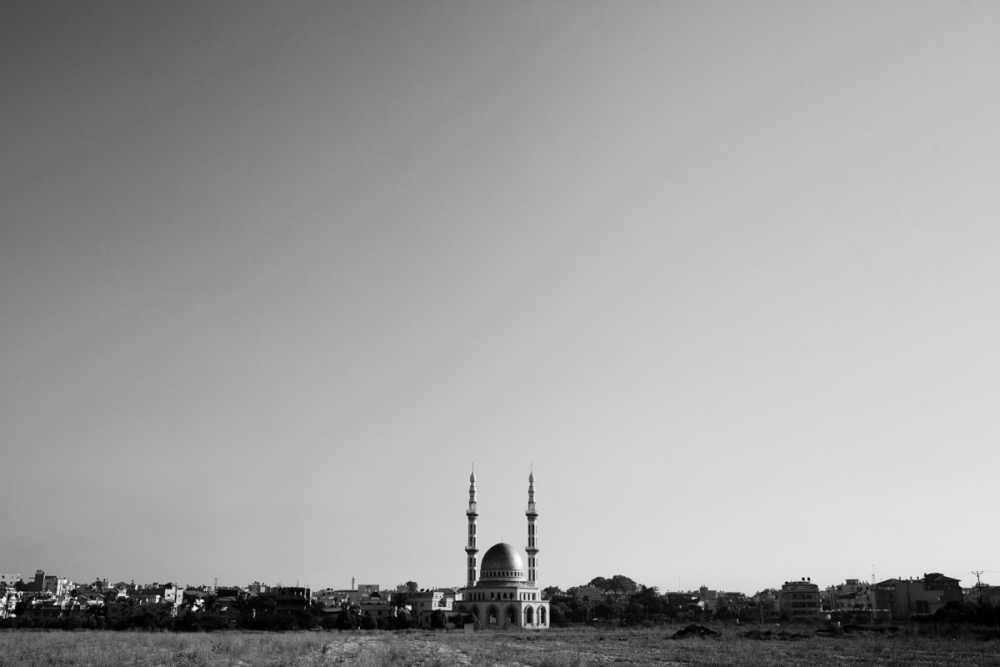 07/31/2015
during last two weeks i worked on some personal project, not in massive push but here and there from time to time, when i really have idea and when i have some time to spend on realization. i checked the results today. I did not like what I saw. i deleted the part of taken. i'll continue my work. it's ok to not to be agree with yourself.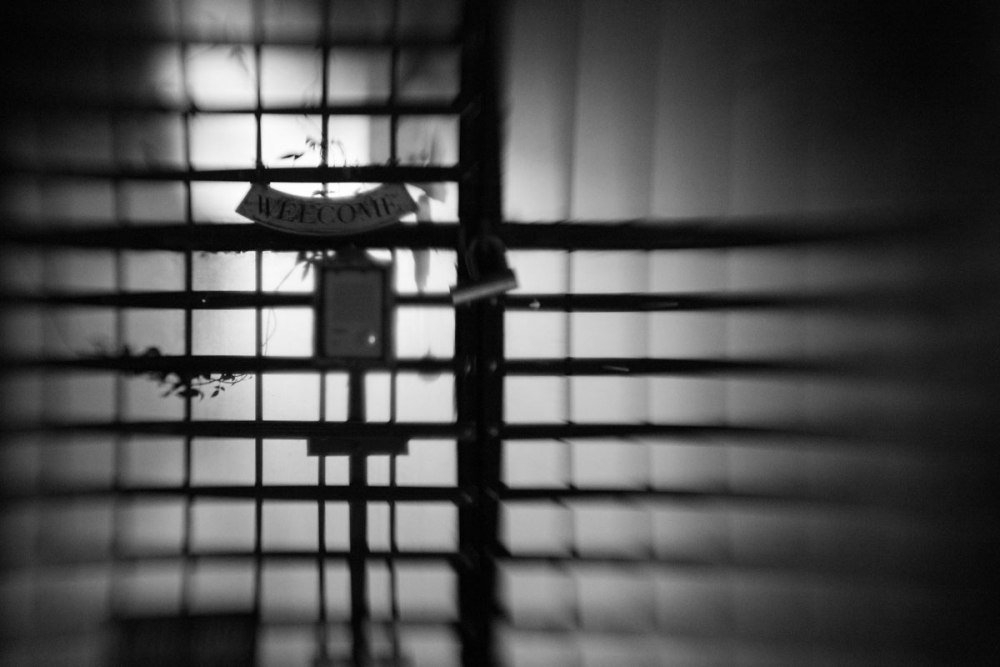 07/26/2015
my hands on the Lensbaby Composer again. i got some idea about short (a few days) photography project taken with this dreamy lens. partially finished but hope to get some more ideas until the weekend when i'll be ready to post my results. using Lensbaby is always inspiration and run on high creativity level. but lets wait until the end ..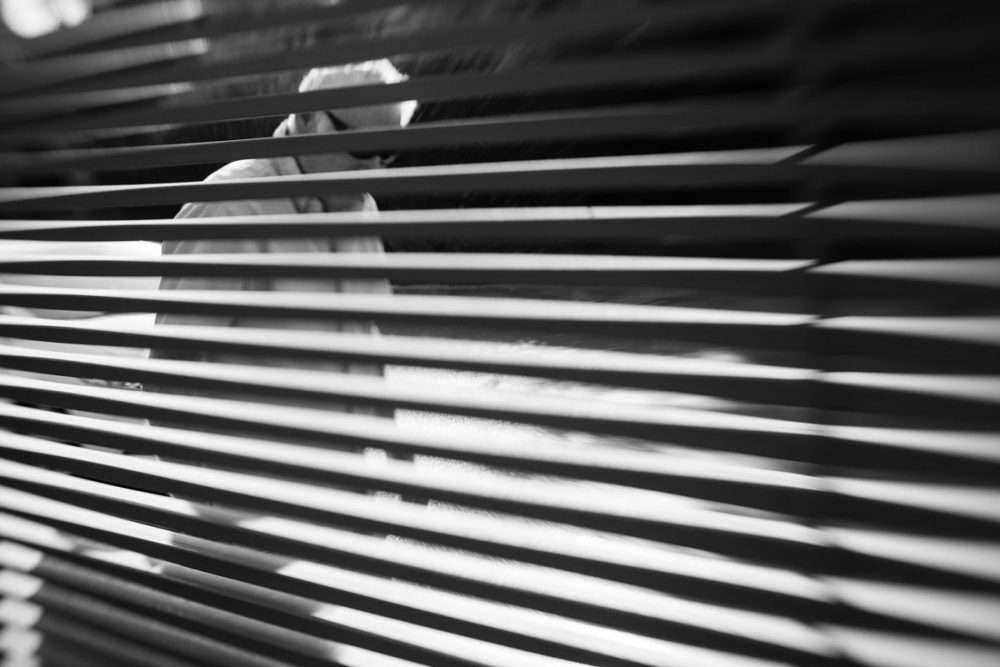 07/08/2015
i probably know where i'll find myself tonight. i know already where i was last night. but tomorrow? i have no idea. the most working rule for me - open your eyes and you will see something interesting. i found this new boxing club during my walk in the old Jaffo.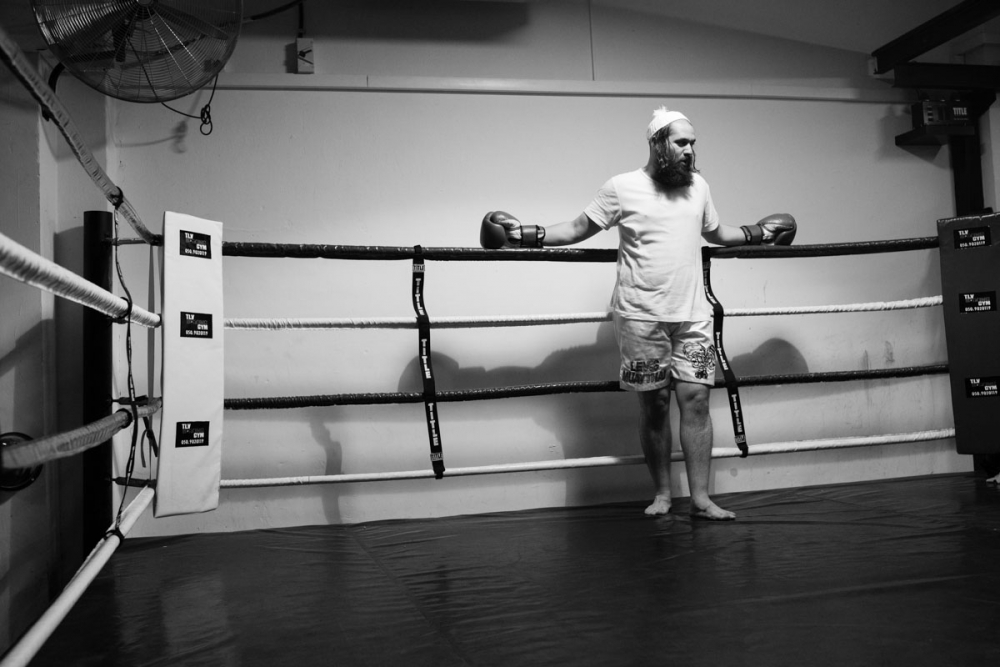 07/03/2015
can you see the invisible actor of this night theatre ? me also...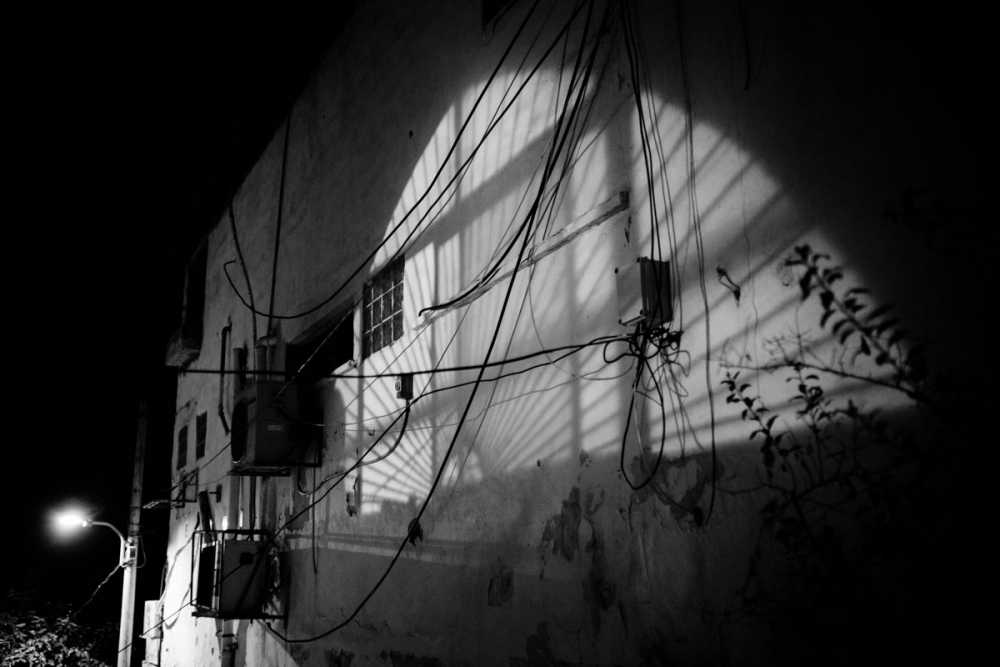 06/30/2015
is not worth to say anything...but seems like i have idea for the new project.. i need some time to think about... and then ... some time to enter the right mood for doing... the life in stripes... sounds good...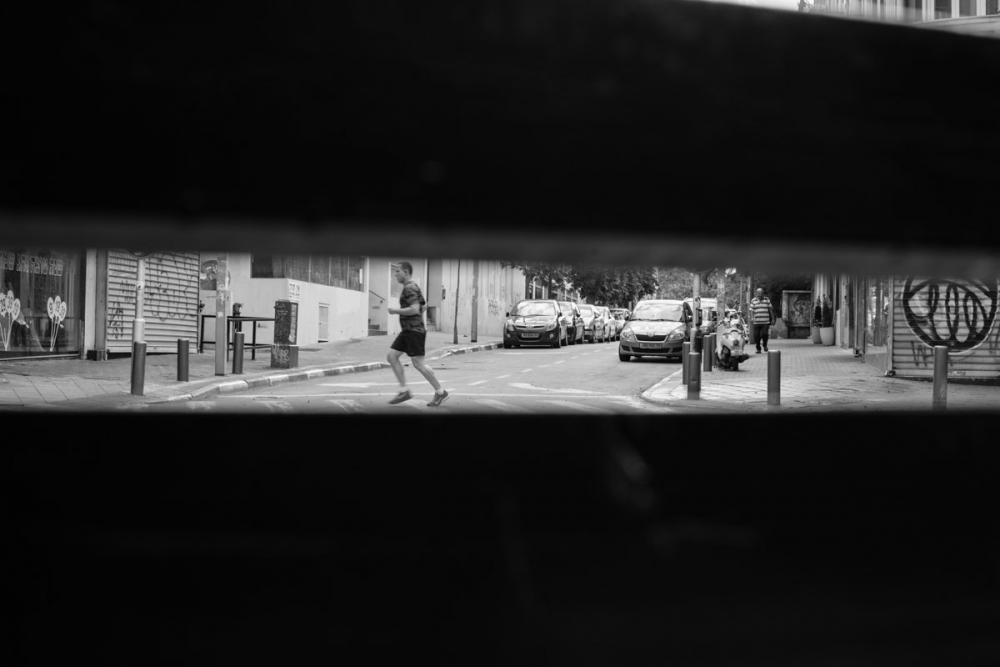 05/12/2015
possibility to say does not mean that i'm going to use it everytime when i have ability to do it...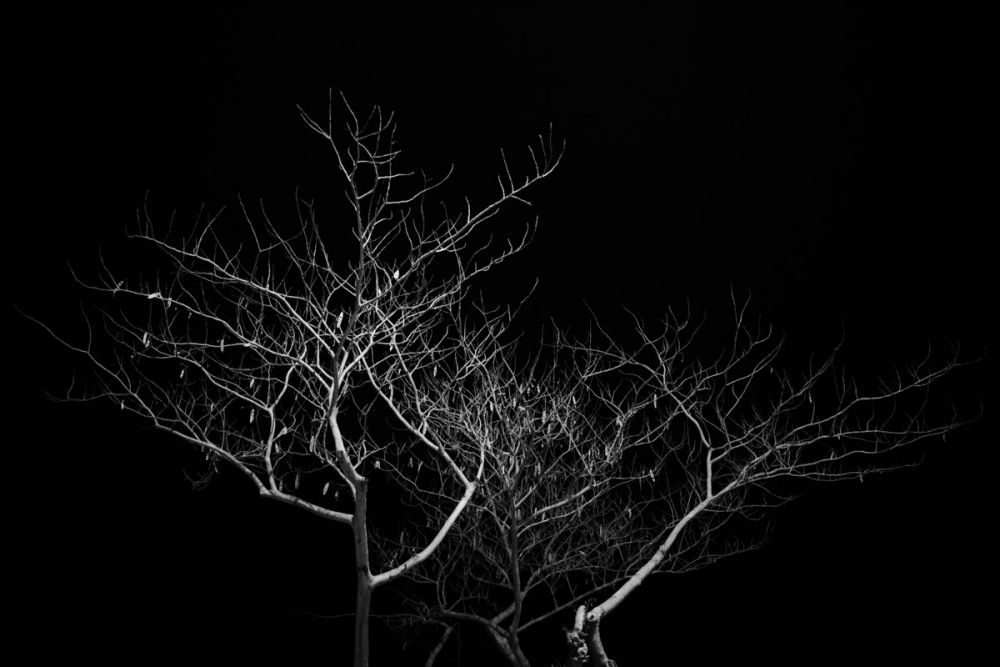 05/10/2015
i went out from the lecture about photography and Art with the angry mood. this happens to me absolutely rare and this time i even stood up and left the auditory in the middle of the lecture. but something interesting - i was happy to disagree and to get the unstoppable desire to photograph something chaotic like the thoughts in my head...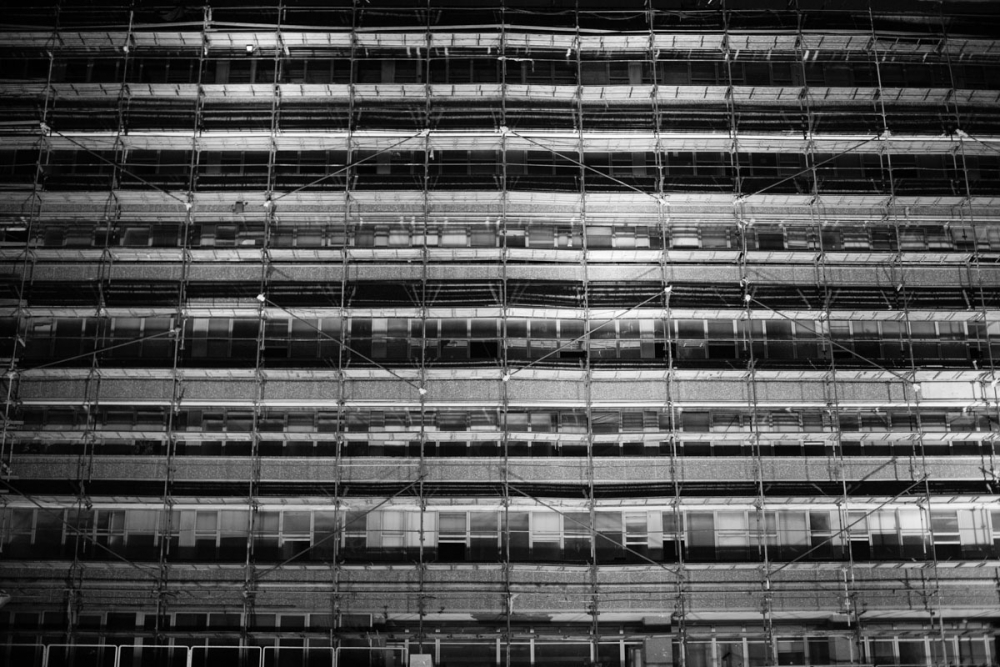 04/07/2015
when perception is going down, i shoot the life around me without any connection to some visible subject or theme. sounds stupid because in every absolutely disconnected photo there is the visible connection to something...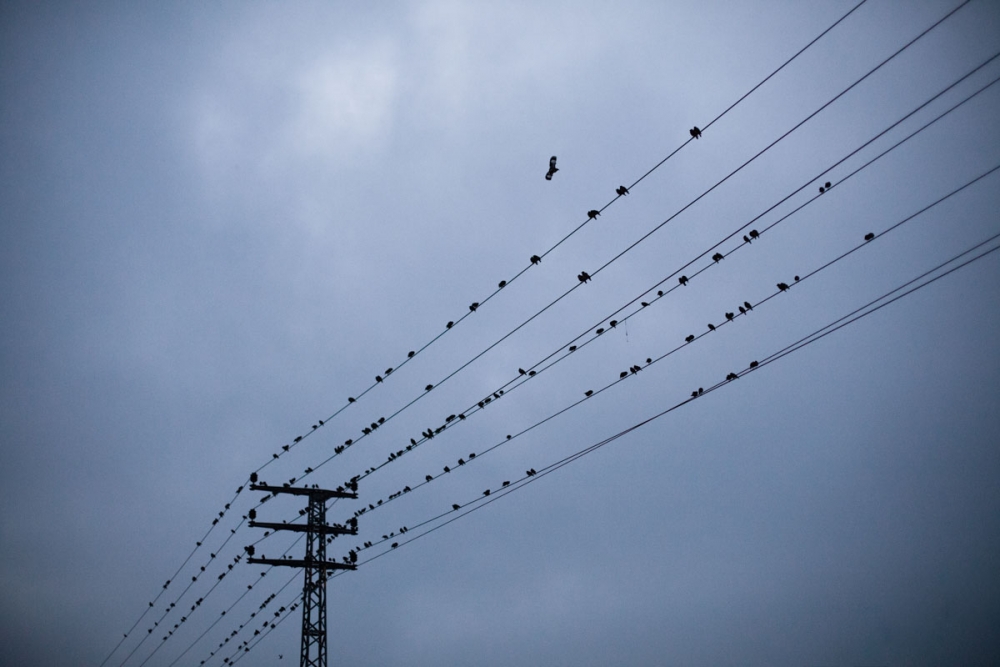 03/24/2015
the furniture store - it's closed but life still rages here. these fishes look on us from the cozy aquarium where the free food just falls from heaven and don't understand our hysteria.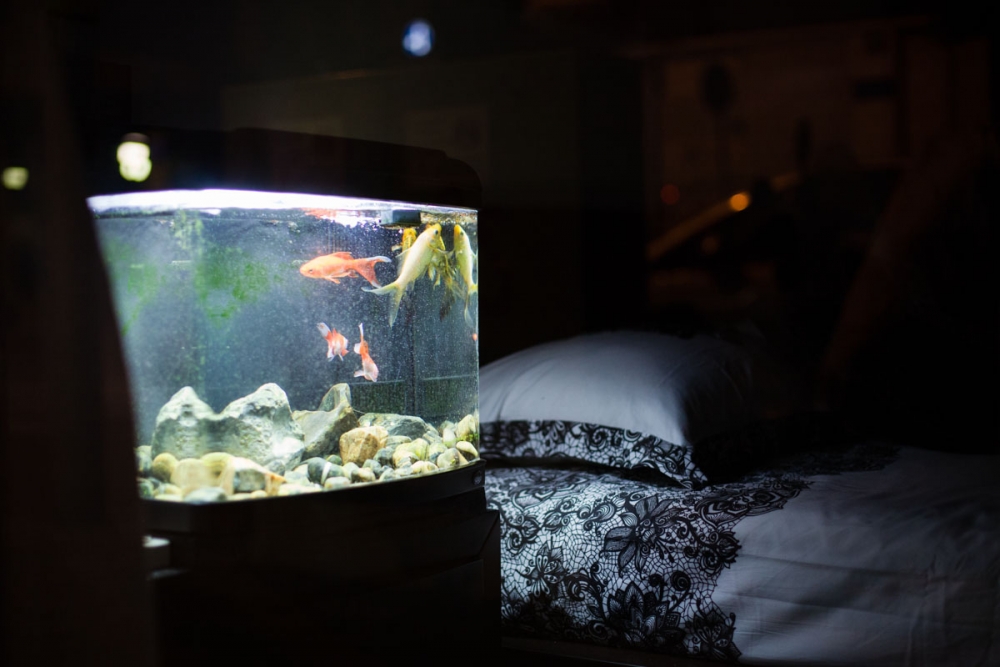 03/18/2015
night life shooting is my special love. high density contrasts and shadowed places, unusual spots created by street lamps, isolated scenes and concentrated people. i feel like night mushrooms picker. come one mushrooms to my net.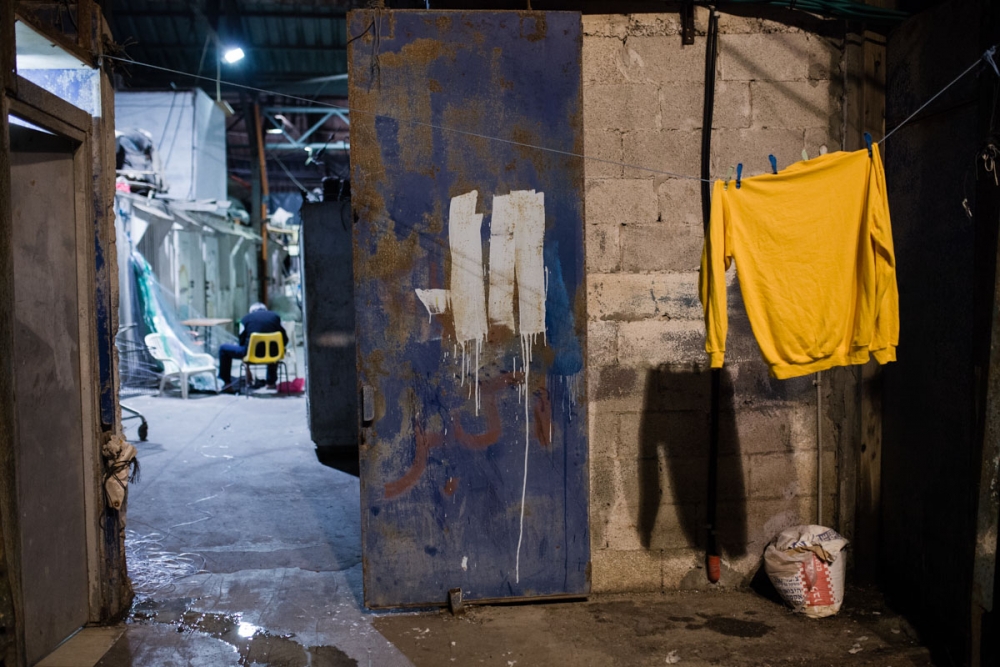 03/17/2015
center of TelAviv. night before the votes 2015. something bright in hopes. but i remember that in the deep background i was sure that everything will remain the same. hopeless, helpless and timeless... like this tree on the front of supercolorful and supermodern showcase. these both just hate each other but learned to manage their coexistence - for bad and for good.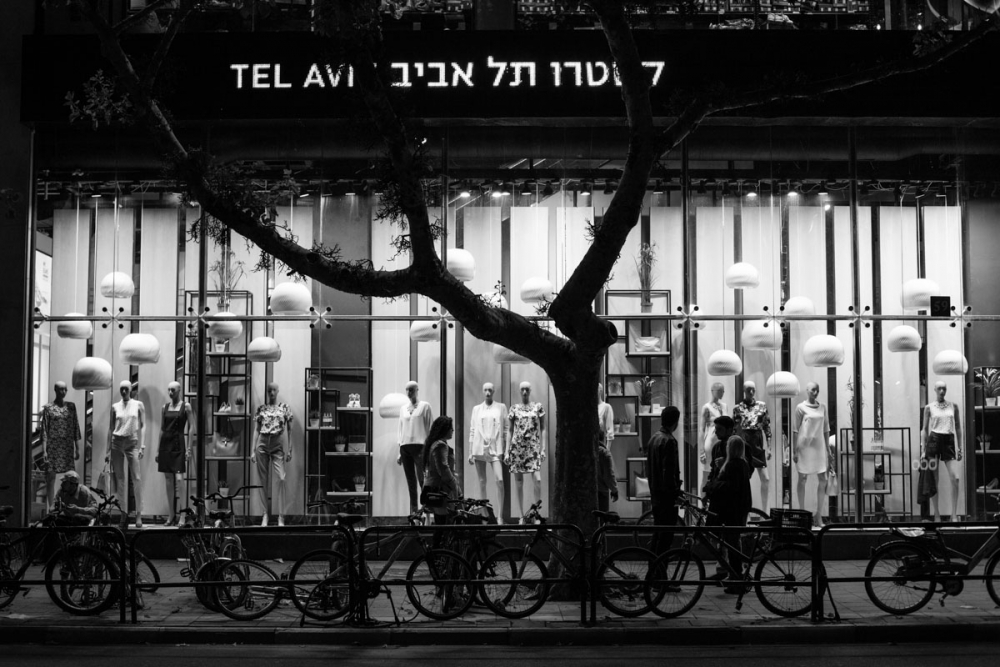 03/04/2015
if our closest friends - cats and dogs sometimes look at us like at strangers arrived from another planet, so what do think about us an aliens? no matter what and it wasn't the theme of my post today. and actually there is no theme, just an image and a few not connected words. although i wanted to say something, i lost the chain of sentence and and found myself looking like this four-legged friend - who are you and what you want ?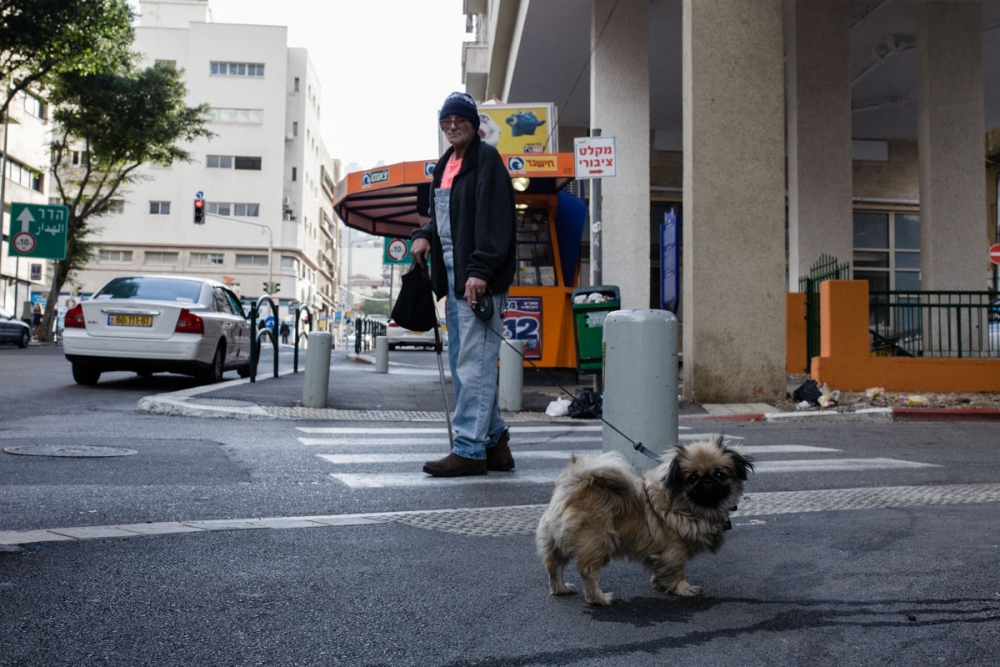 02/24/2015
i hate to cooperate and love to cooperate. it's always depend on my mood. cooperation with strangers during my walks is the best pleasure, so i do often as possible. this guy just posed for her - it was two snowman in the same pose, something like winner or help me - but cool performance, so i asked him to stay in the same pose a little bit more time and of course he got my photographer business card to be in touch with me. i sure he will enjoy the result.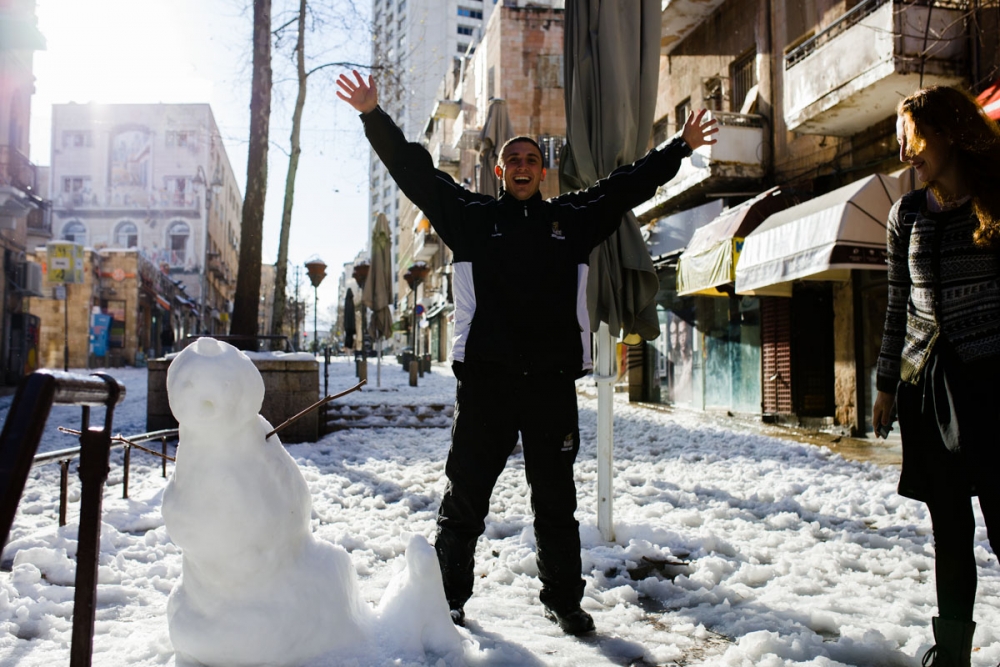 02/04/2015
seems like "high contrasts" is in my mood today. i really hungry for high contrasts in terms of photography, but absolutely overdosed in the everyday life and news routine.
i started my day with the flight crashed in Taiwan river. it was crazy video shooted by the dashboard road camera. a few minutes after this - Jordanian pilot burned alive by ISIS military group of terrorists. OMFG. and the last (i hope) 8 women killed, over 20 others injured in major road accident in south Israel. the last one happened yesterday but i found the news about only today. so what is our life and how low the price of?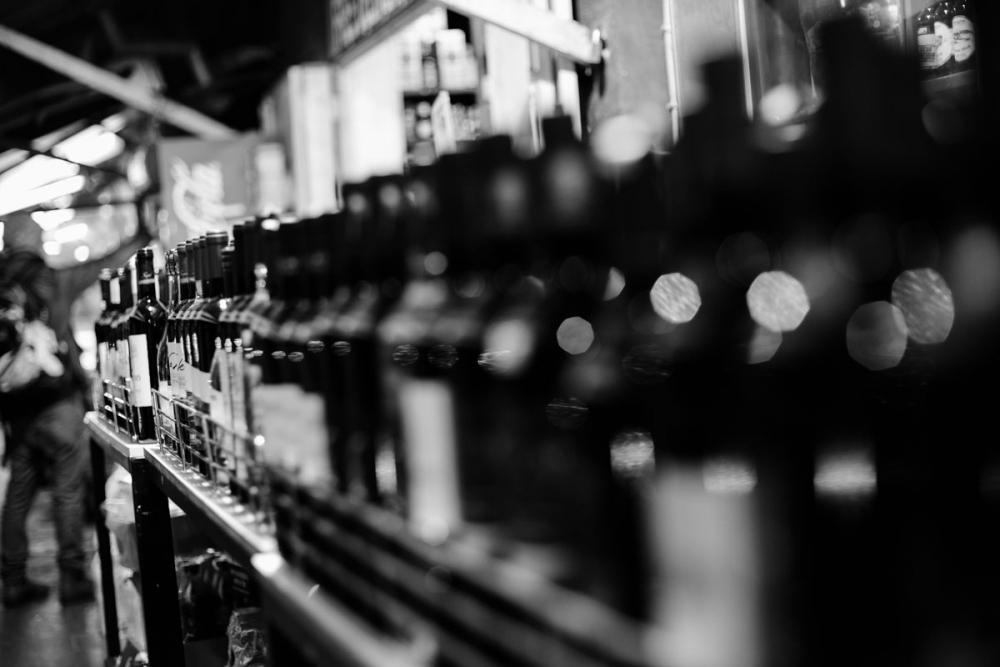 02/02/2015
the road was misty and mystical. thick air absorbed all sounds. the vehicles around seemed like sailing boats. i drank this air without any glass and felt like thirst sated me and left alone between the misty night groves. next time i'll take with me some big reservoirs and will stay with this feeling for a few more days. an interesting question - can i have some stock of happiness and relaxation and to use them by the need ?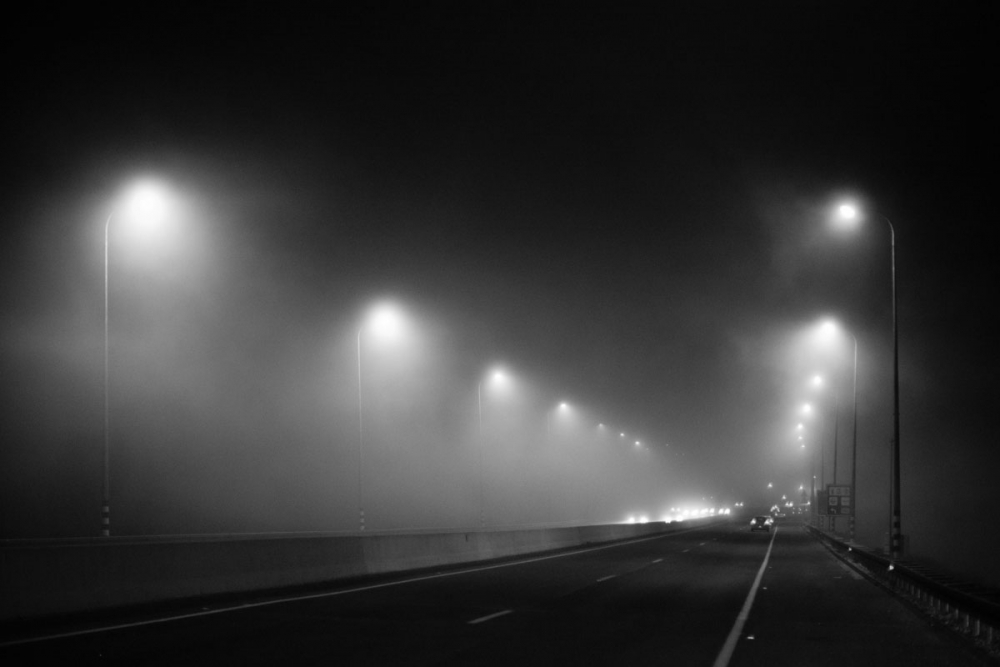 01/26/2015
lost in midnight lights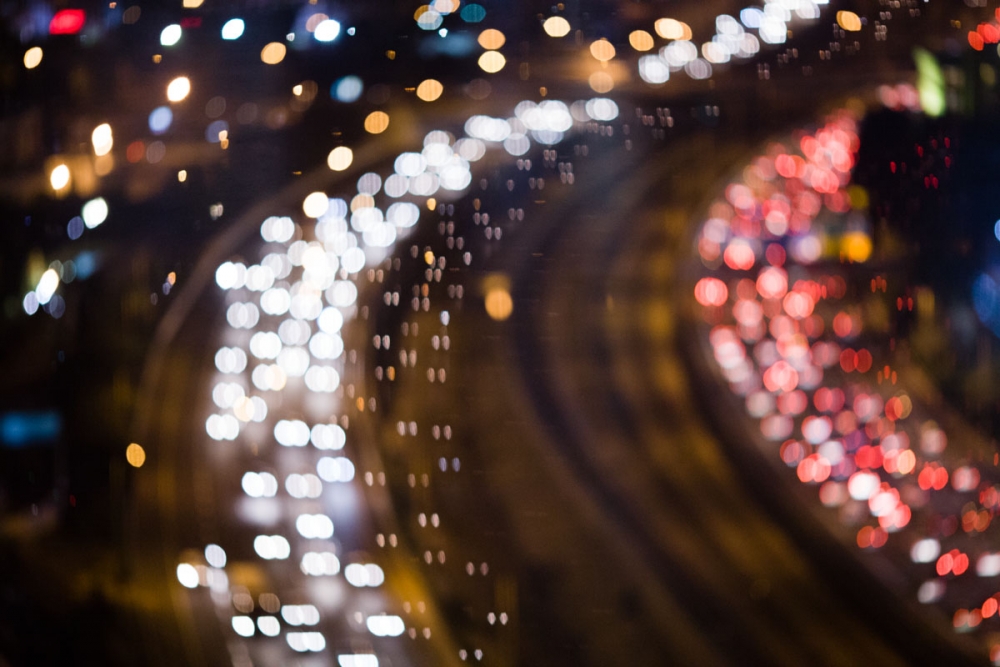 01/13/2015
reconstruction... reconstruction ??? reconstruction !!!.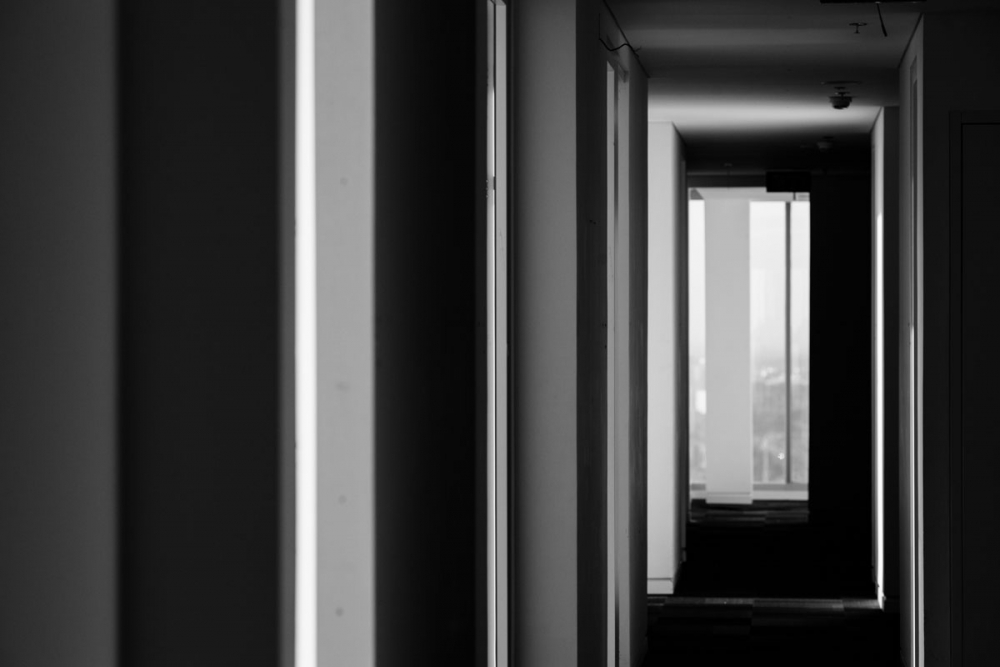 01/07/2015
shooted a few hours of the "behind the scenes" for the second season of the popular in Israel TV series "Shtisel".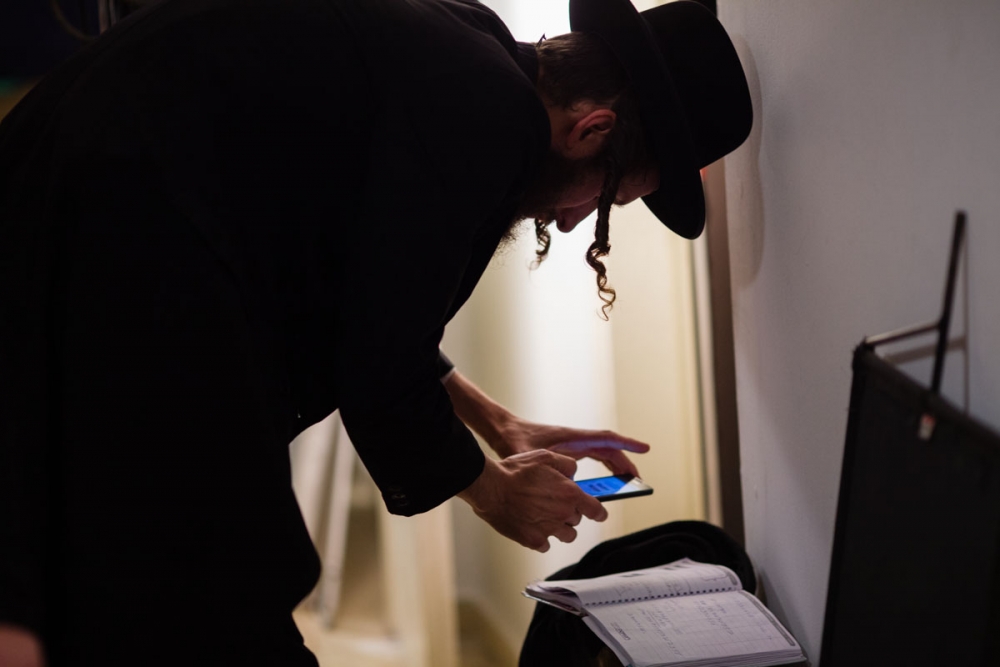 01/05/2015
yes, also here i jumped from 2014 to 2015. i don't have the new year resolutions - i have everything what i want and wll continue what i did in the previous year. boring - possible. but our life is full of surprises and crazy things happens even without deep analysis.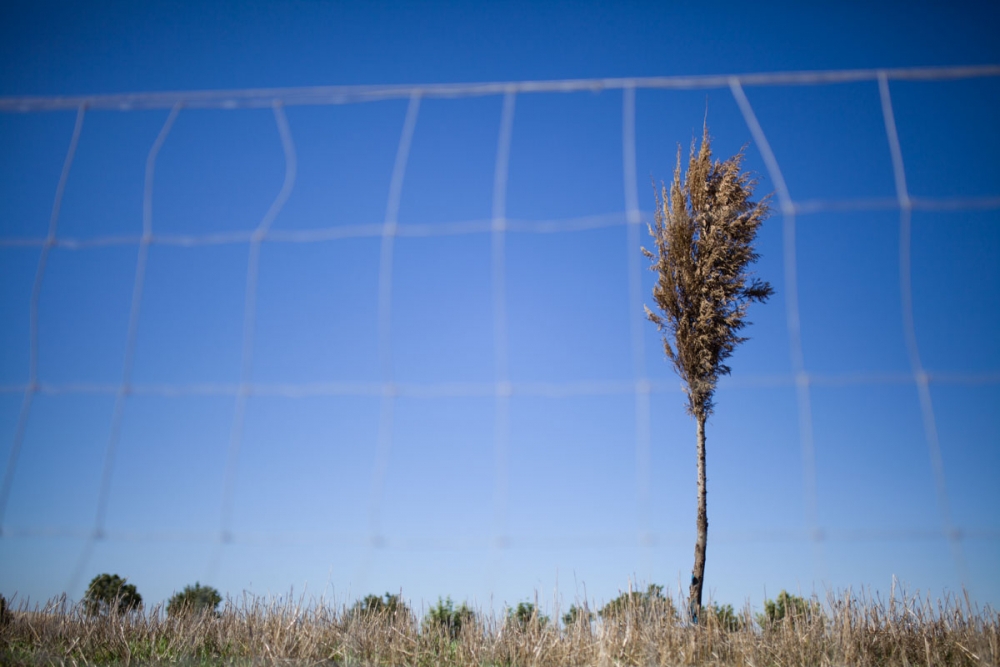 12/24/2014
like in the good times, despite the heavy shower that ended just few minutes ago and ready to start again every next minute, i took some time to explore the wet and cold streets in searching of light and reflections. everything was shiny. i was tired after the long work day. but my camera was hungry and relentless.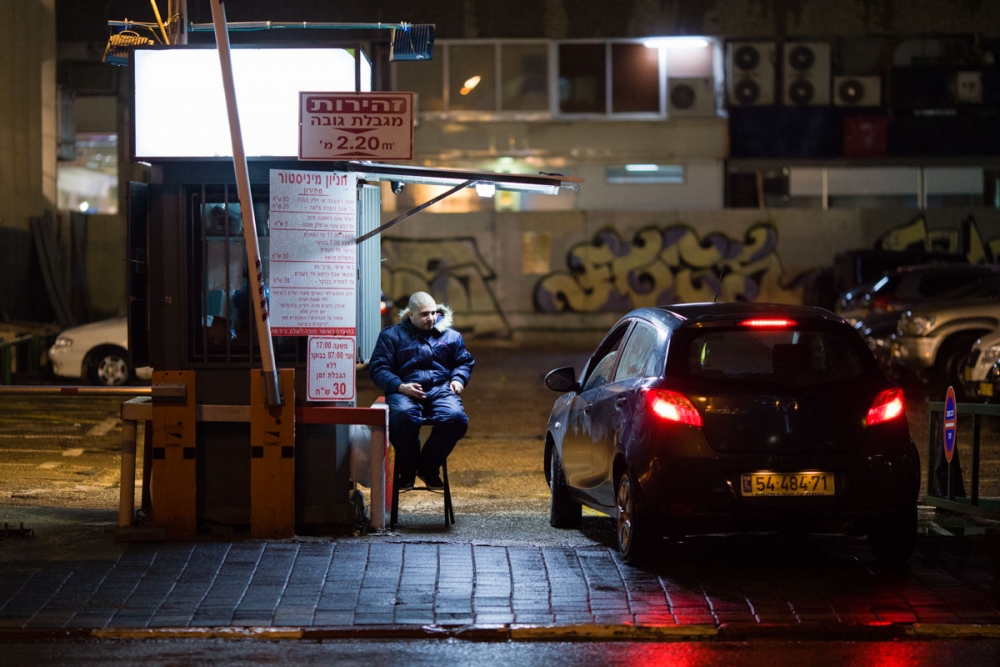 12/13/2014
after the walk in Haifa and visiting hag hagim haifa 2014, when i finished my limit of the taken "film" i find this light on the nylon wall of the roadside greenhouse near the Fureidis arab village. the temptation was so big and i parked the car near the road, deleted one of the old images and took this sunny and dreamy one.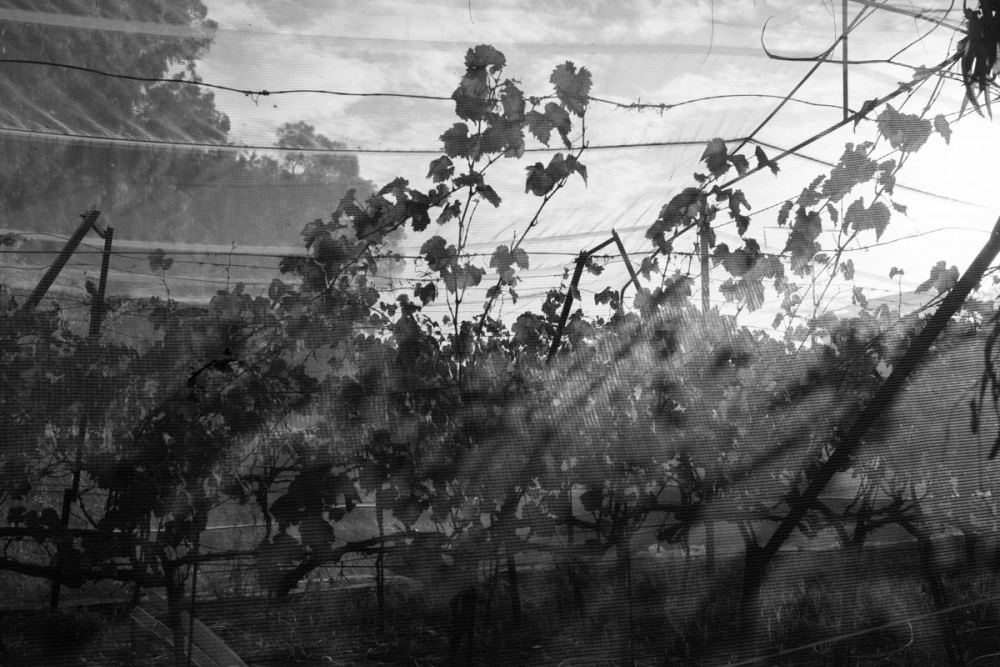 11/26/2014
i had more works for the recent "catch the light" post, but desided to not include a few of them and just to hold them for the daily posts. these olive trees were glowing with all the raindrops on the leaves.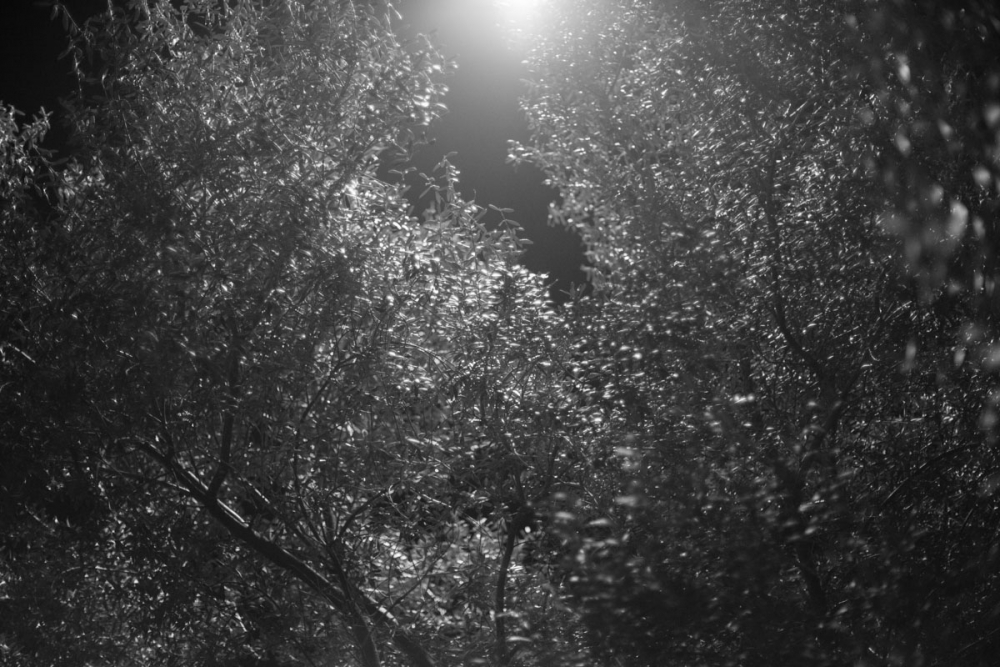 11/25/2014
heavy rain at night, extremely sunny morning and this picture i found from my base offices window at 13:15. i was in doubts to take my jacket or just to stay with t-shirt but decided right for the jacket and even umbrella that i put in my car. I write these words now with the loud accompaniment of the rainy and thunderous orchestra behind the window.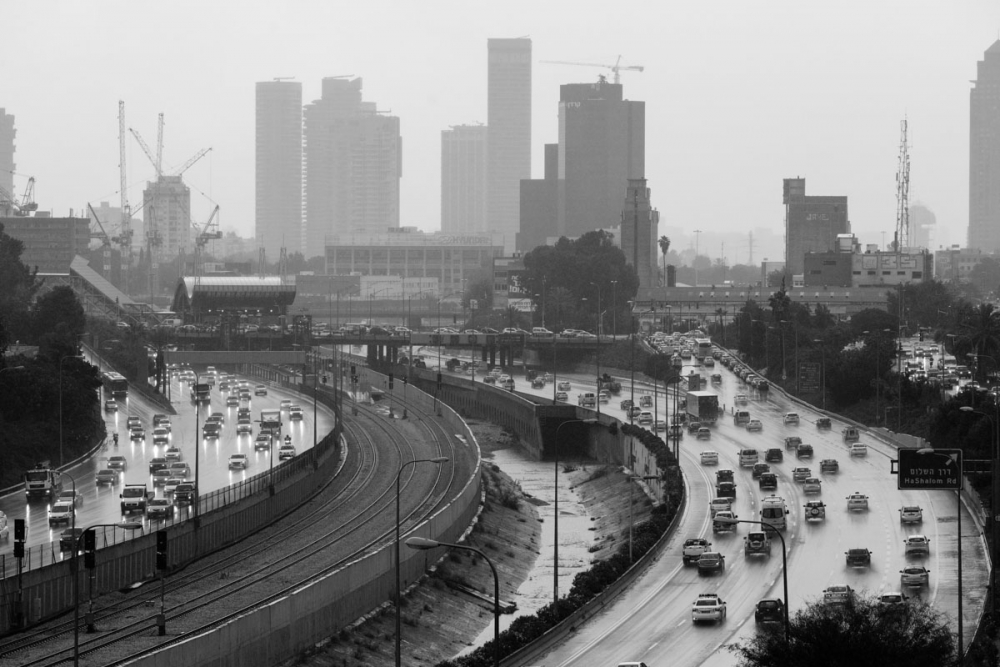 11/23/2014
bold and viral.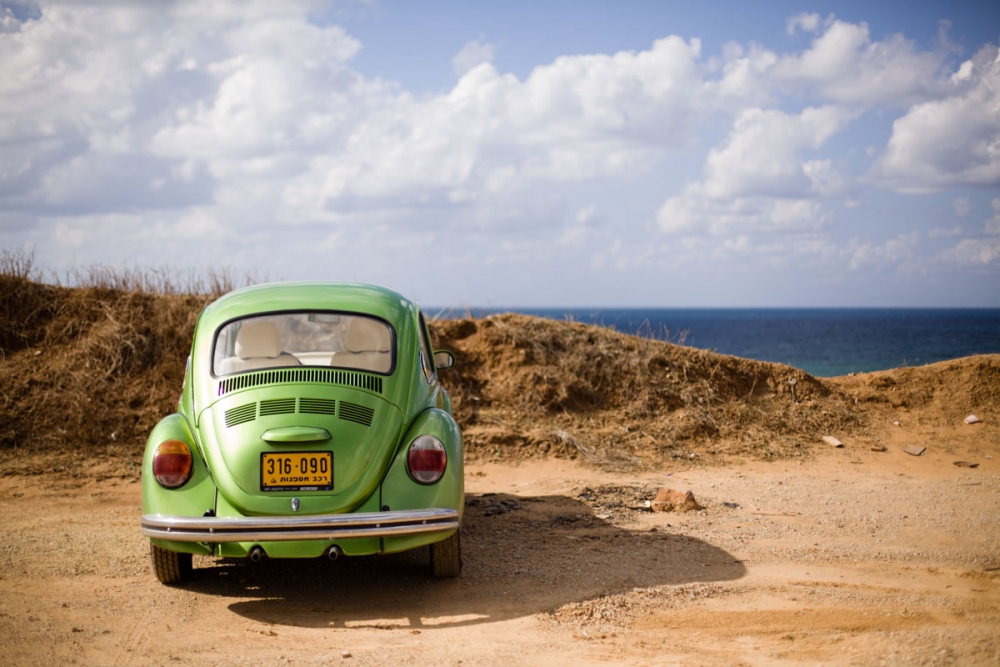 11/19/2014
the strong wind and flying stuff of the Druzes street market. i'm working on the new Photo essay about.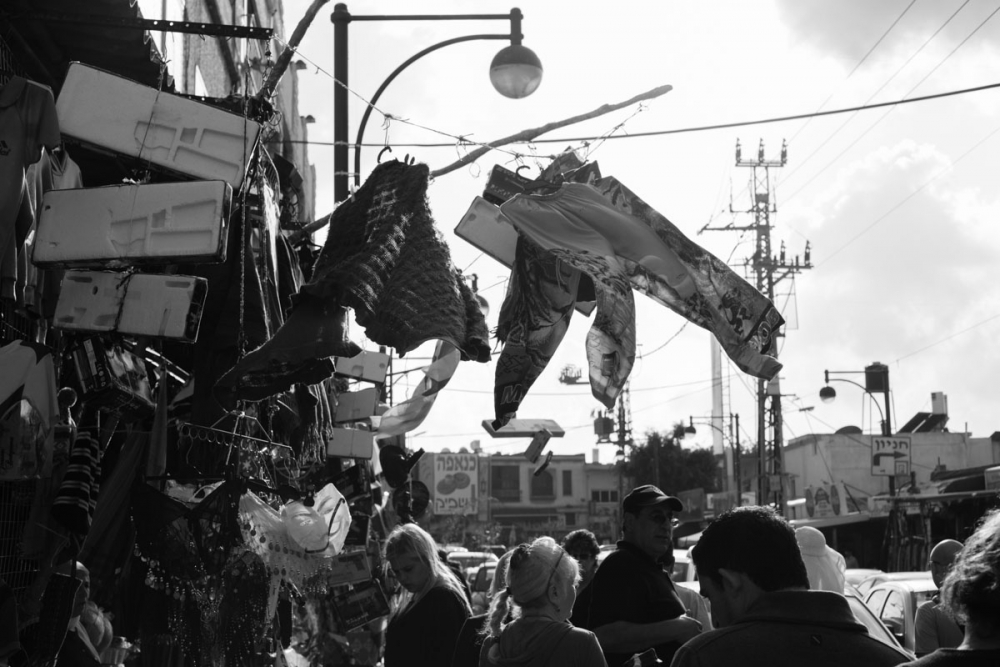 11/18/2014
i took this photograph from the old and destroyed Google israel campus floor 26 in Electra building. i found the doors not closed and despite the prohibiting signs, i entered this place. that this floor will be Waze's floor and the busy traffic seeable from the windows will inspire them to keep the application on the same great level as it. two builder entered the floor and asked me what i do there. after the short conversation one of them said that staying here is forbidden to outsiders. i said OK.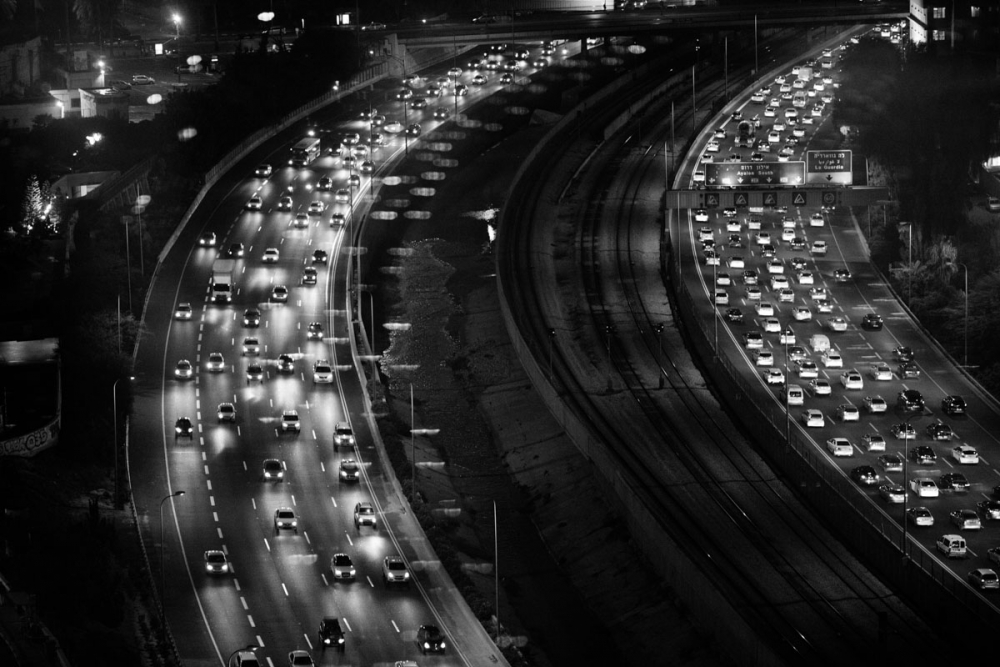 11/17/2014
black friday like explosion.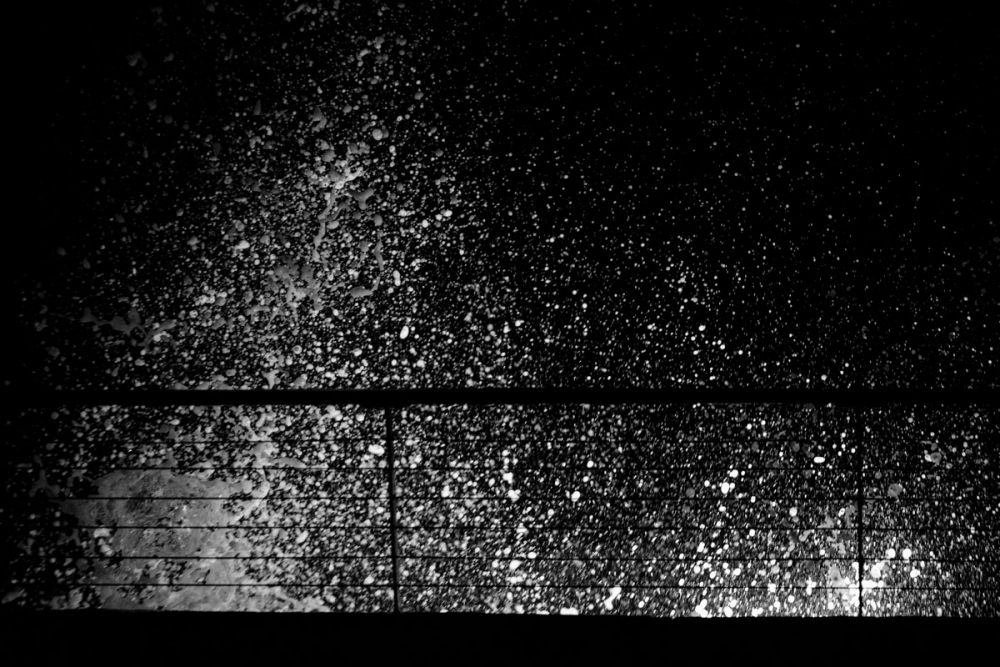 11/13/2014
i visited the opening of the "Ohad Matalon: Photo Op" exhibition in Museum of Art in TelAviv. fantastic idea of the preparing for exhibition exhibition. the "show" will be open and active 2 months during which everyday will be printed and exhibited a few additional works.
.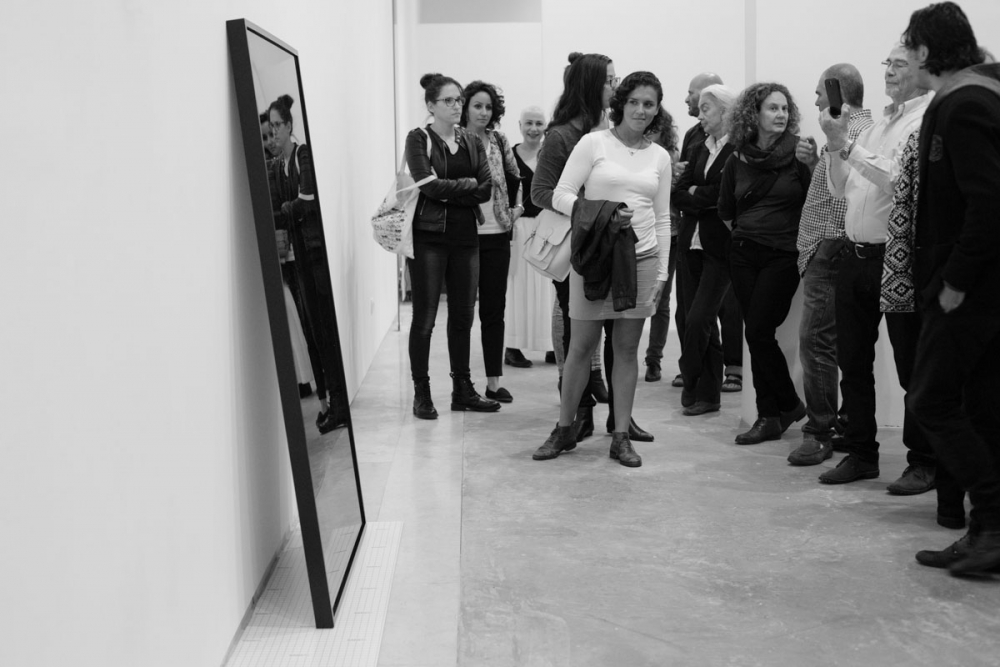 11/12/2014
why a photographer take all these photographs ? why a photographer have to show all these photographers to the mass? it's not enough to take and not to show ? like to think and not to say ? like to write and not to read aloud ? i started my photography journey just for me. but i don't show my results personally to me anymore. just thoughts.... aloud.
.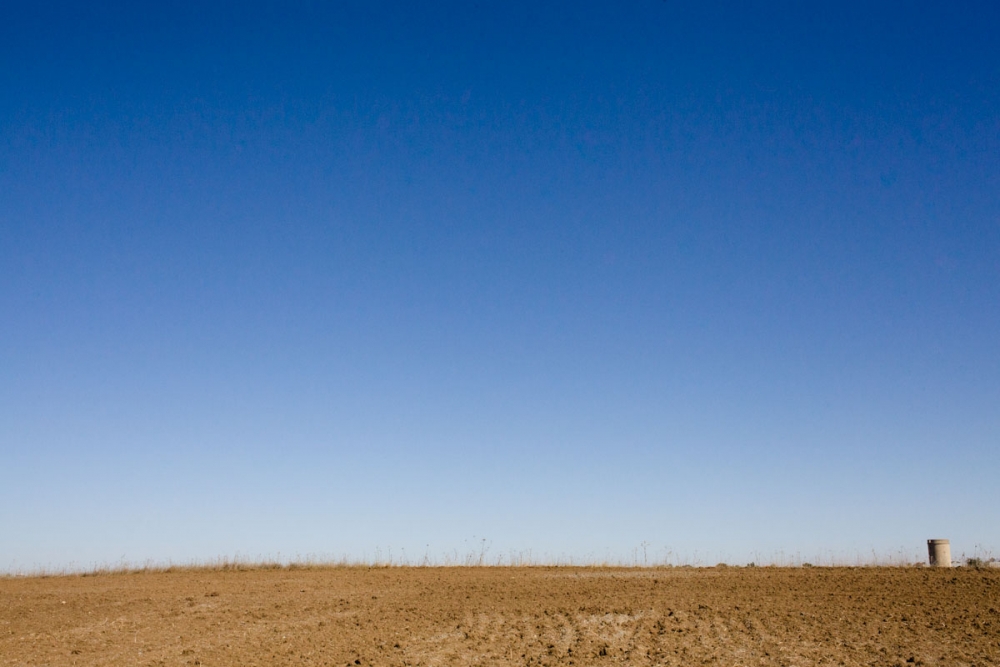 10/26/2014
the power of emotions is unlimited.
.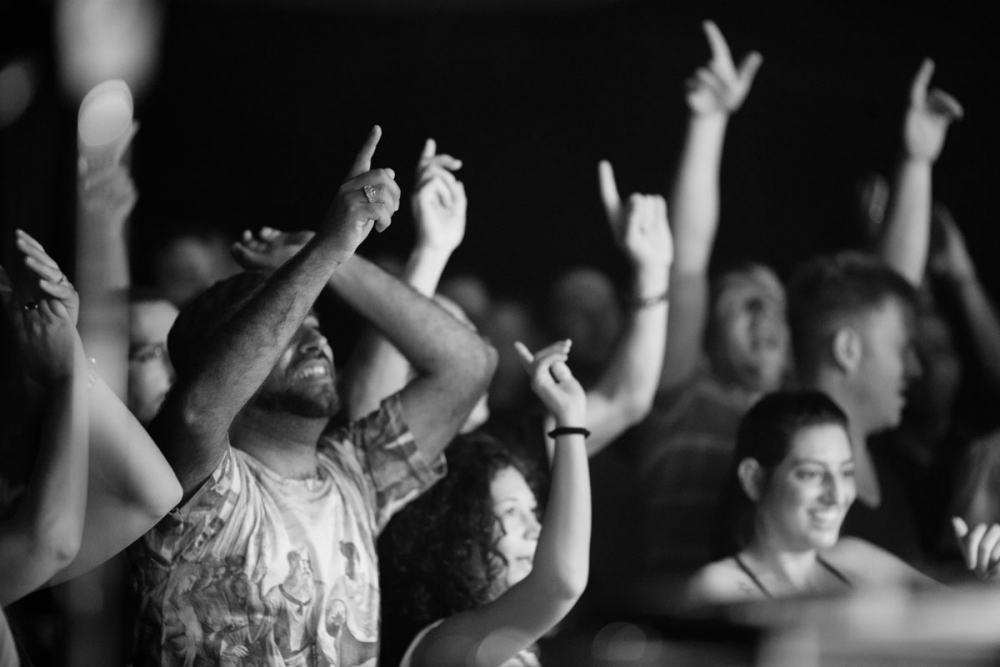 10/23/2014
he has some cameras for sale, but mostly he is looking for the old interesting cameras for his collection. i promised him to visit his small story in the center of TelAviv just to sit together and to talk about his cameras. this camera in his hand is his last acquisition, i have no idea about the name of this camera. may be next time i'll switch my memory to be more "remembeble".
.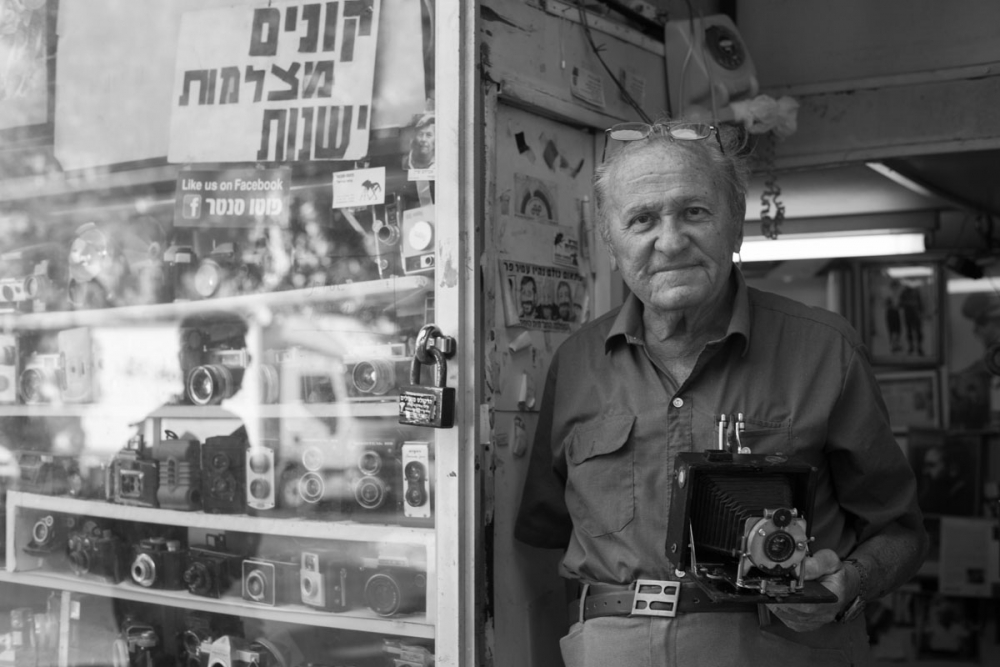 10/19/2014
after some not planned pause, i continue with my everyday (or everynight) thoughts in photographs. today on the way to home i spent a little time in a traffic jam. it was completely standstill one without any visible reason. was a bit rainy. the drops sparkled in the clean air and shine with all colors on the windshield of my car. clicks relax.
.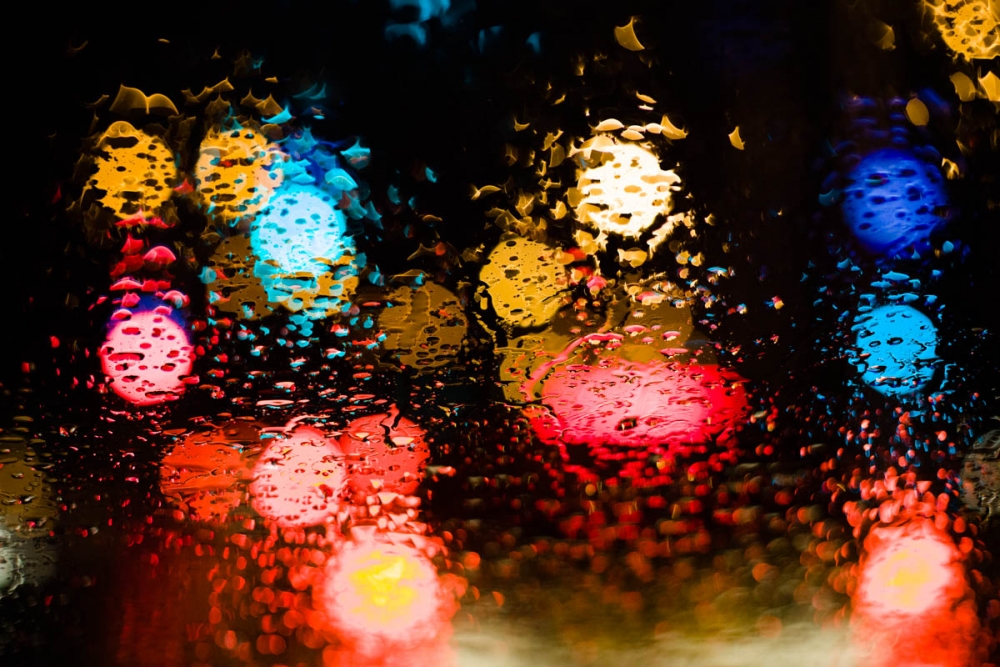 10/05/2014
no ADs
.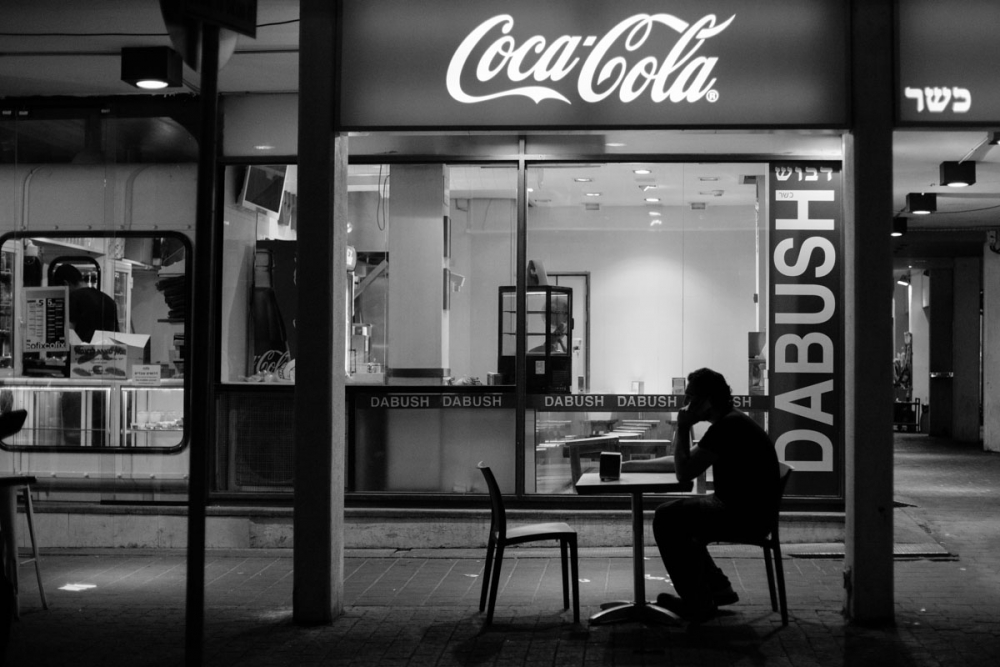 10/04/2014
yom kippur is over and only empty plastic chairs remind us about...
.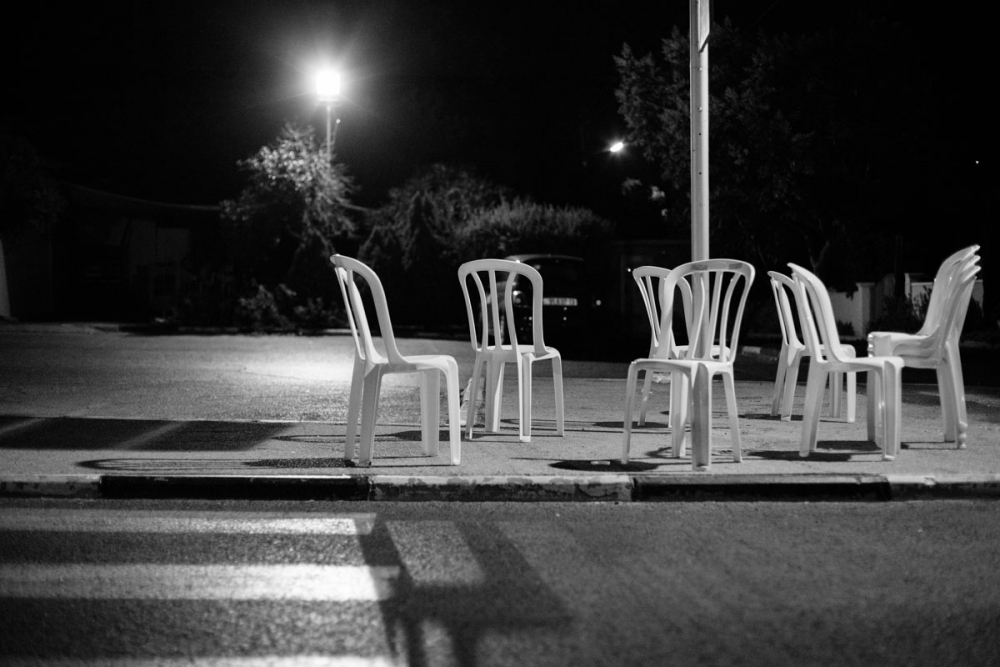 10/01/2014
the best choice of the right wall for the viral parking. one of her/his parents is definitely designer. or both.
.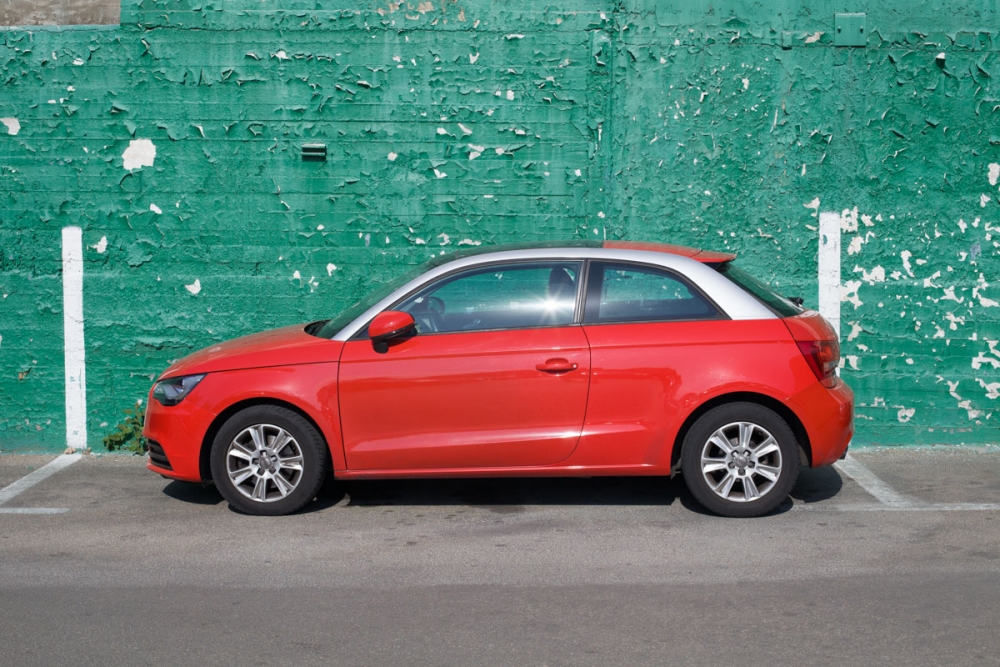 09/29/2014
i always find this shopwindow of the music instruments story of the Dizengoff center in TelAviv like place with the power of magnetism. I want to touch every one of these guitars and to create something like "dum-dum-duuuum-dum-dum-duduuum - Smoke on the waaateeer !!!"
.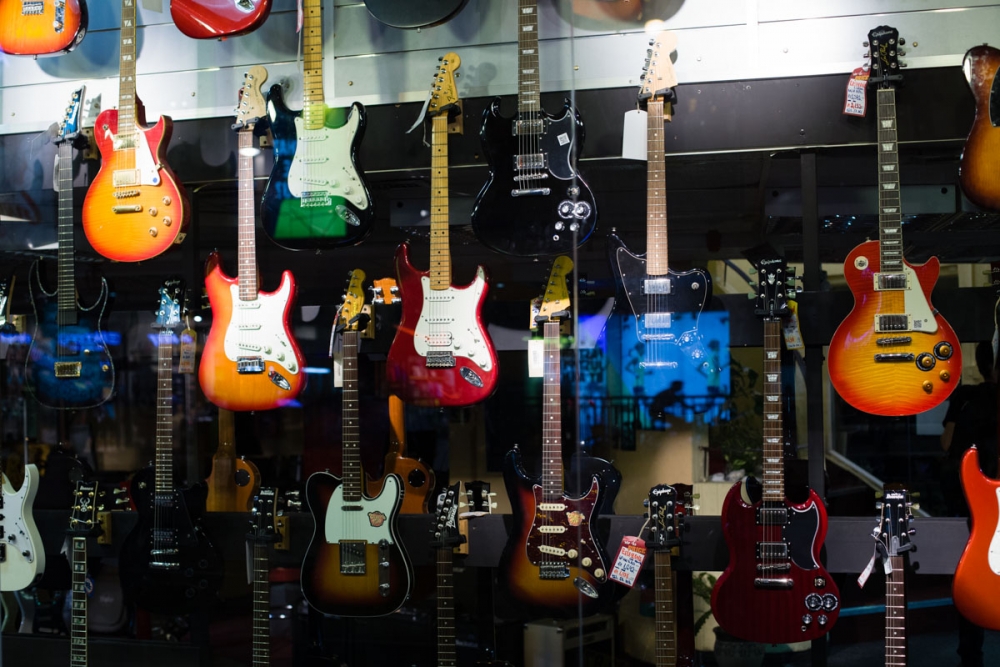 09/22/2014
you scared the customers and passersby but not me. very curious which Radio-Electronic secret hide you on this table of the dead bodies ??
.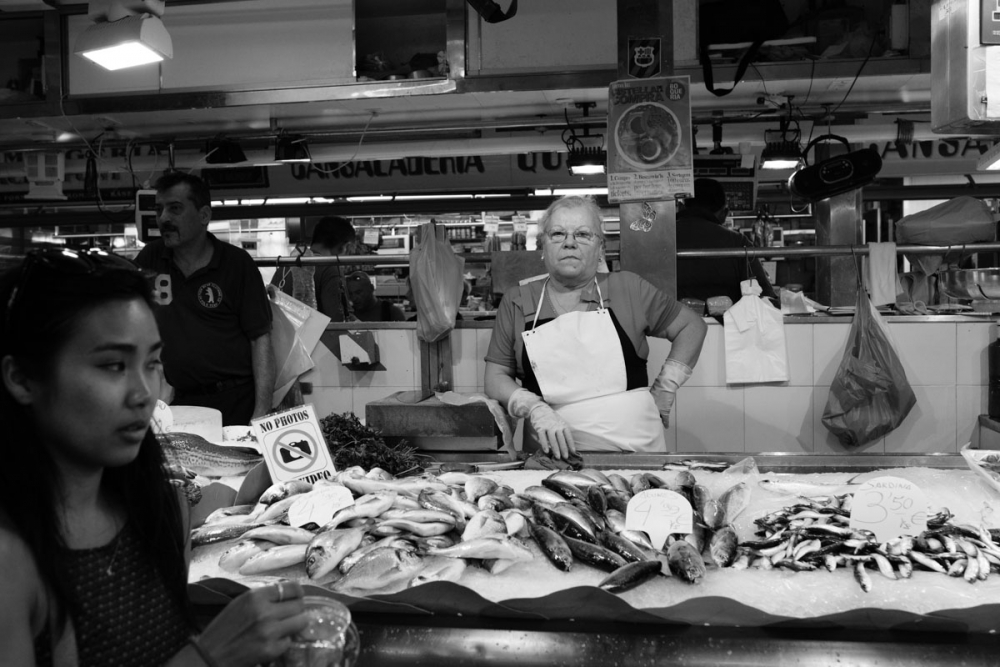 09/20/2014
to look for something but to find something absolutely different
.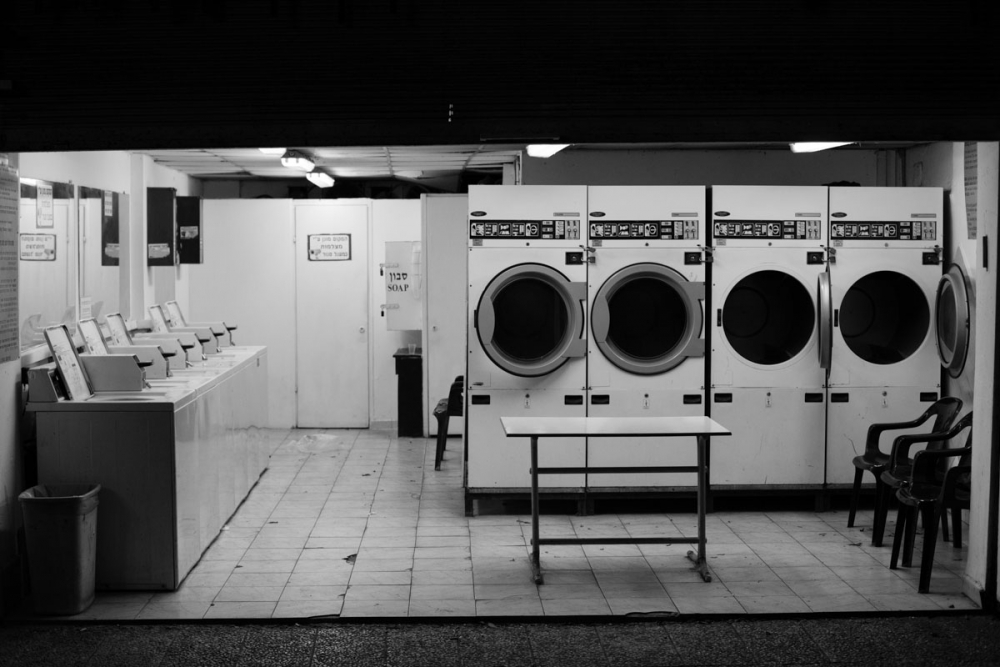 09/18/2014
i was with the short visit in Barcelona exactly on the day of Catalans march for independence. Viva Catalonia, yellow flags fit your face !
.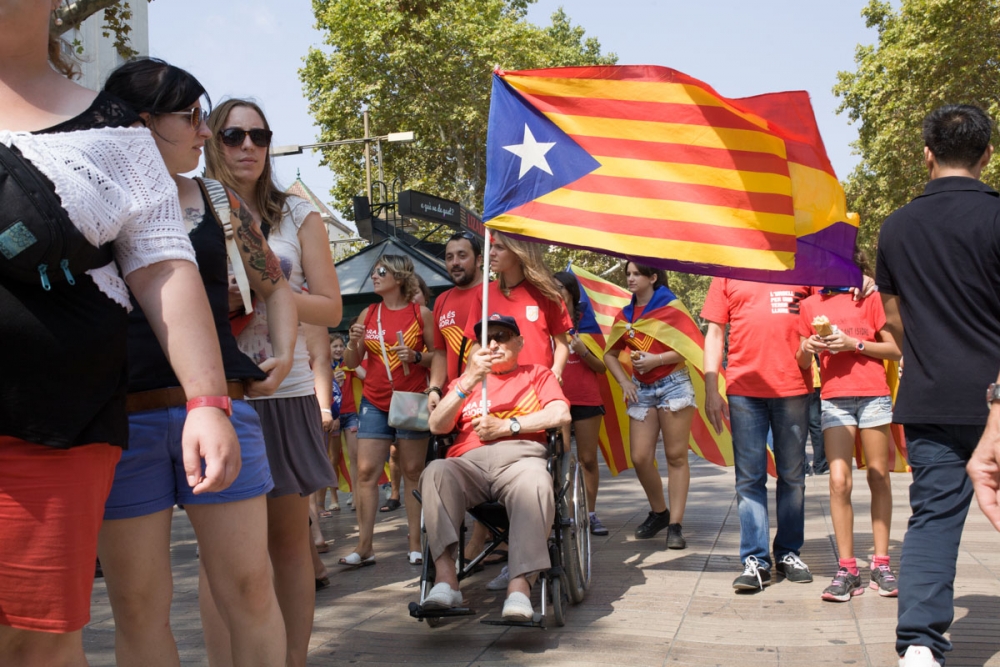 09/17/2014
i was on my way to find some opening of Art exhibition, instead of exhibition i found them playing. his attempts to catch the ball were catastrophic, even his dog was wondered how huge the hole between his hands. in a few minutes after an observation of the unsuccessful game, I discovered the LIGHT. but this is another story for the next day.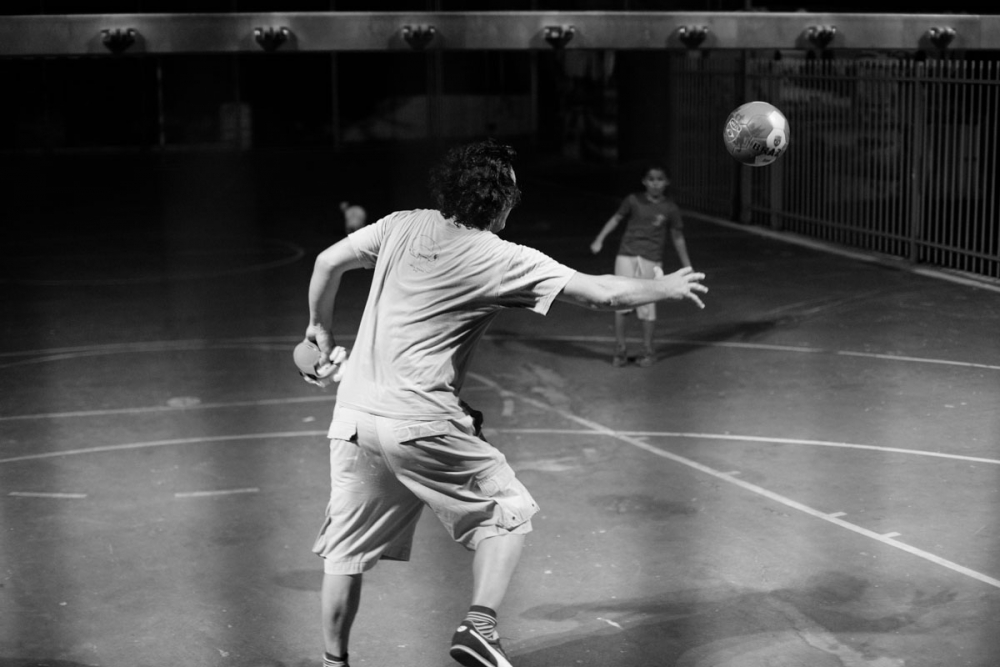 09/02/2014
also faces.. the happy ones..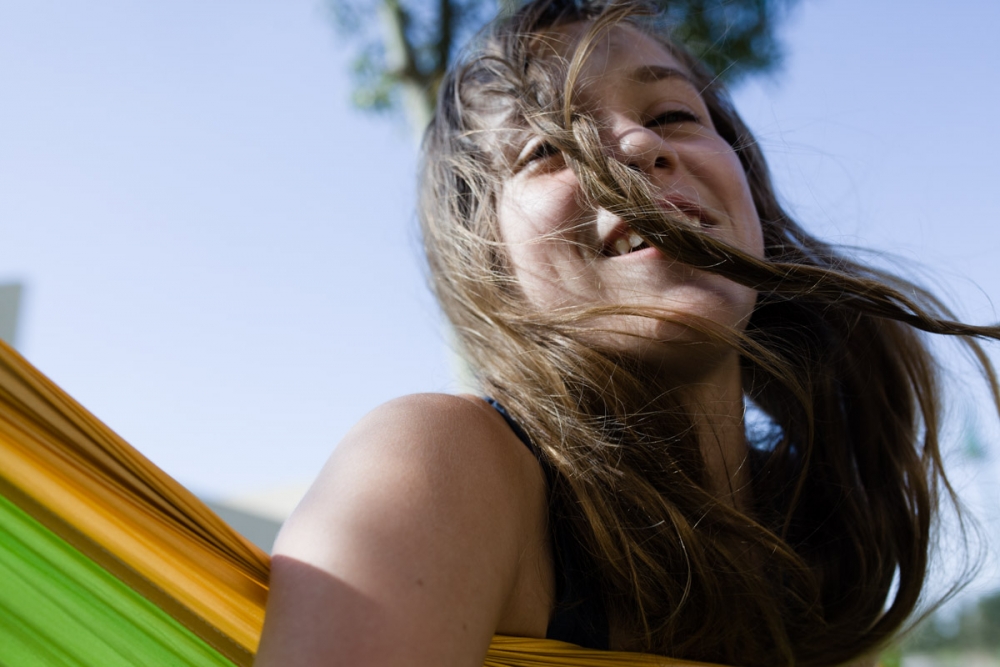 08/23/2014
some windows like people. curiosity just pushed me to look inside and to see the story of the real life...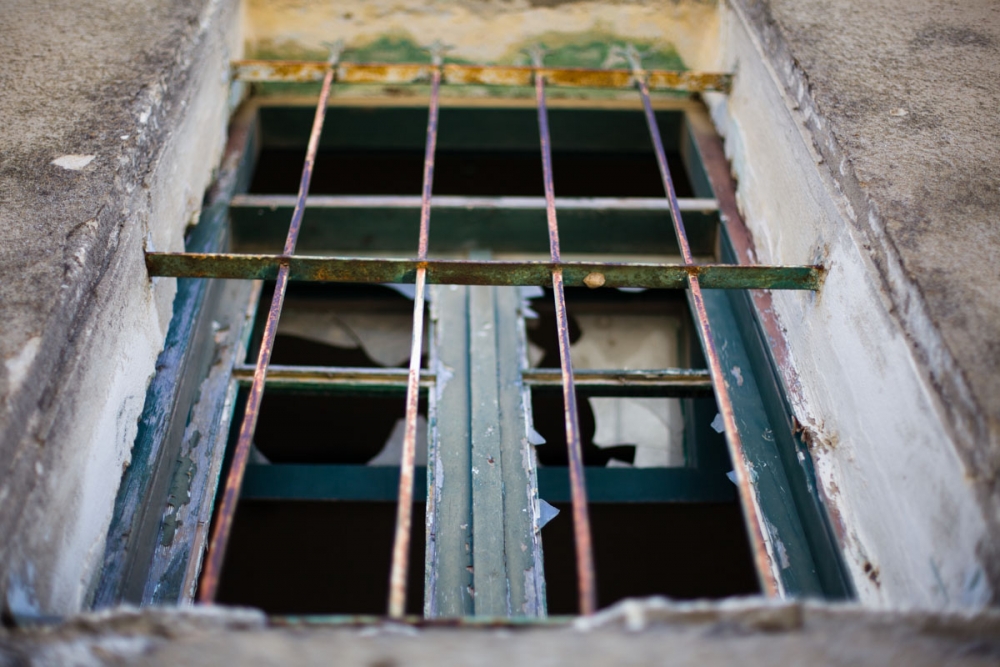 08/22/2014
everything has another side, even the street gallery exposition of the Flea market. Actually this place has some big and dark "another side" but nobody hides it or deny its existence.. some night philosophy...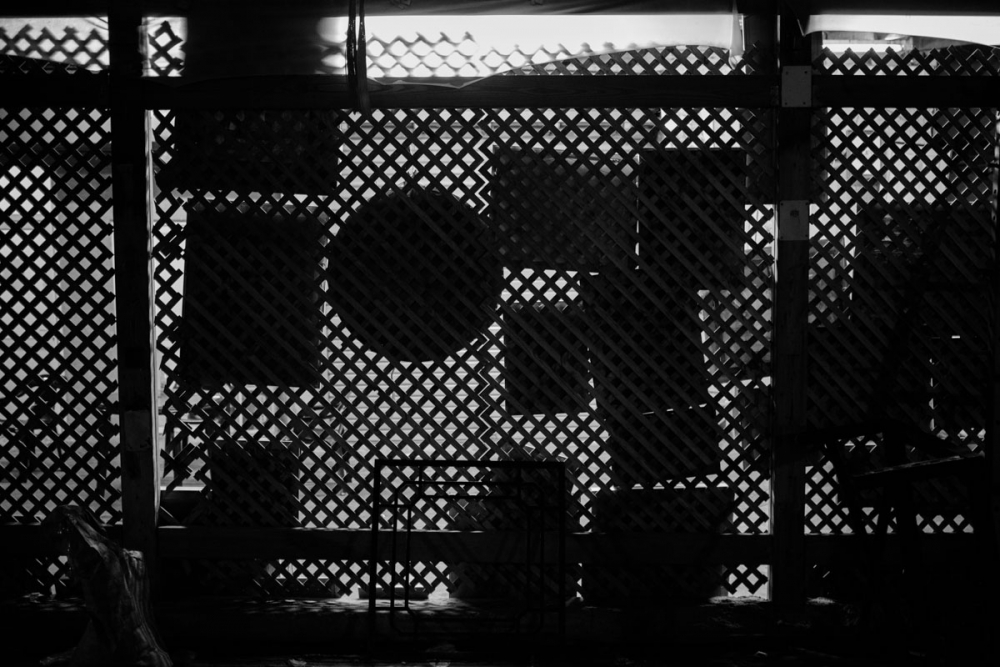 08/19/2014
these yellow hosepipes - will drag me inside of their media manufacturing industry. fill my brain with the demented drivel and spit me out, ready to fight for this deep bullshit. good night.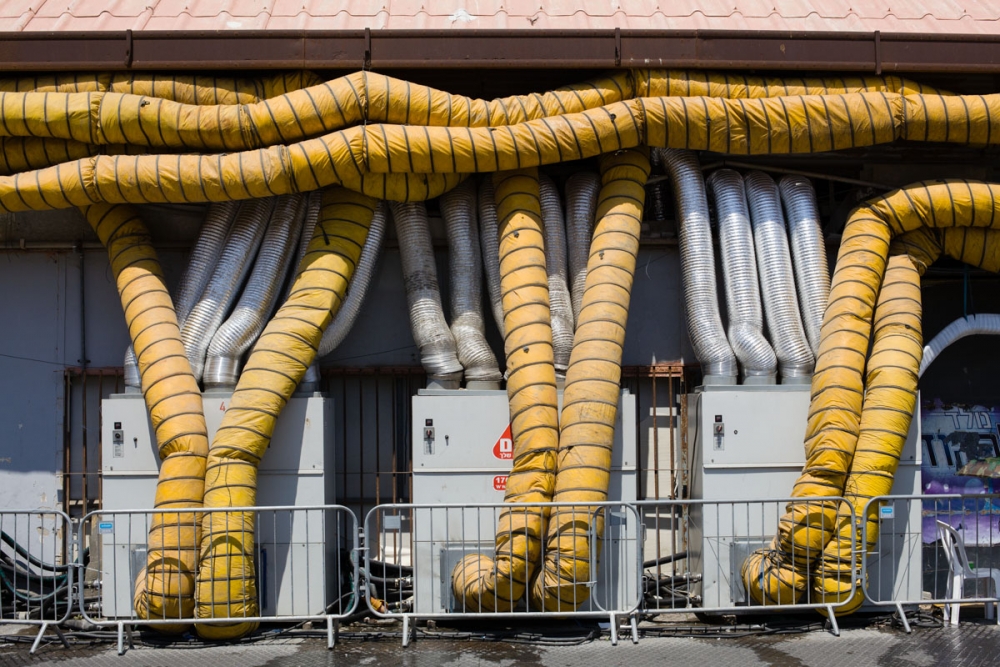 08/17/2014
the life of street through a plastic cups and a hole between them.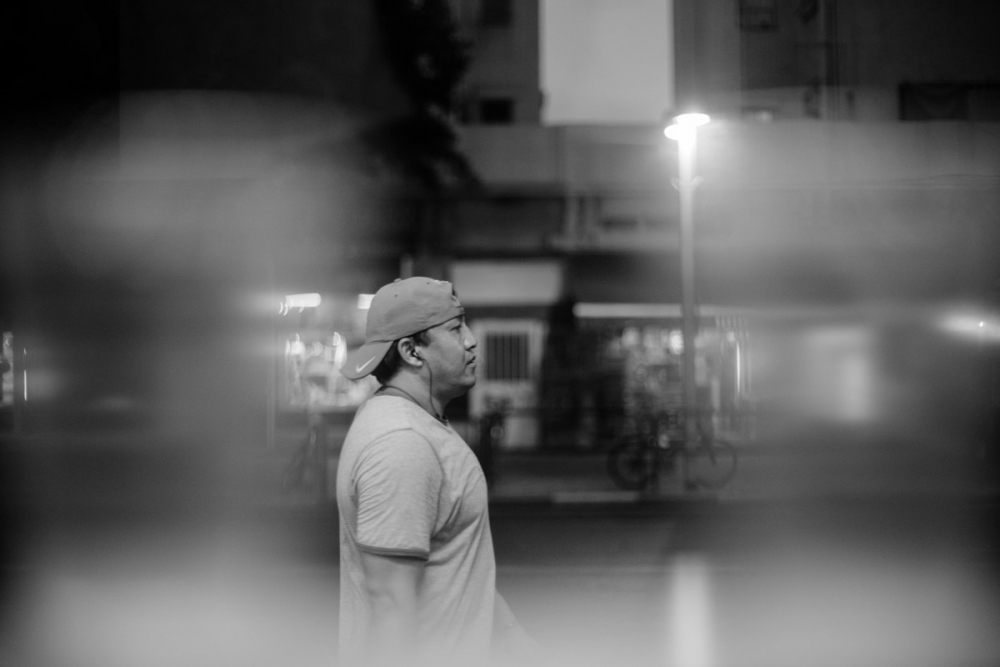 08/13/2014
something pushed me out of sweet sleep at two at night and after half an hour of unsuccessful attempts to sleep i returned back here - to my long term project with codename "the regular family" that i started last week. i have the first series of images edited and catalogued. everything looks nice, but i miss some scenes for the full story.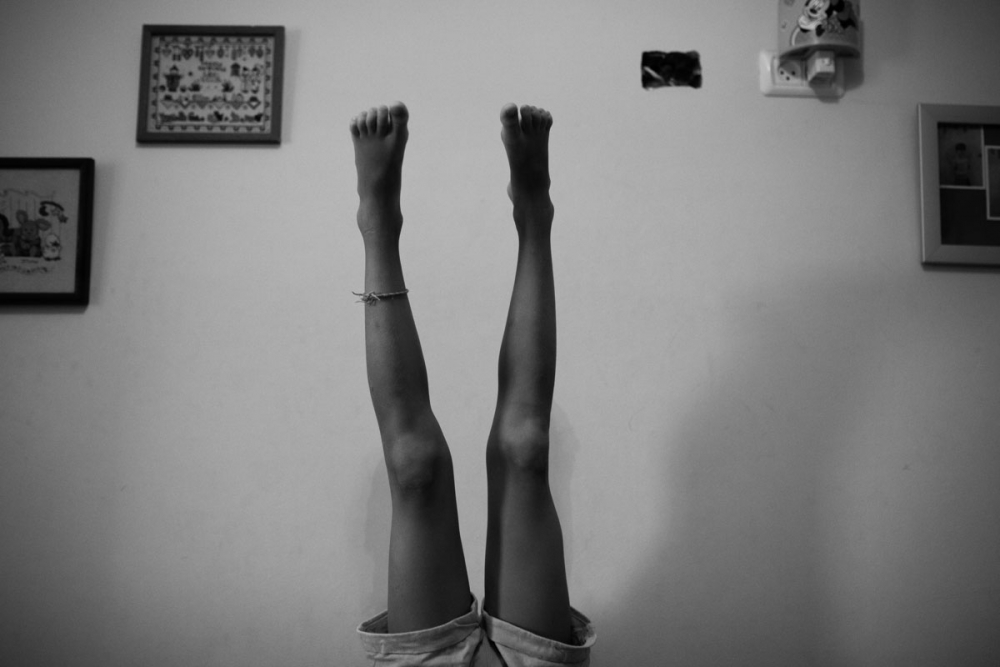 08/12/2014
morning light in my kitchen.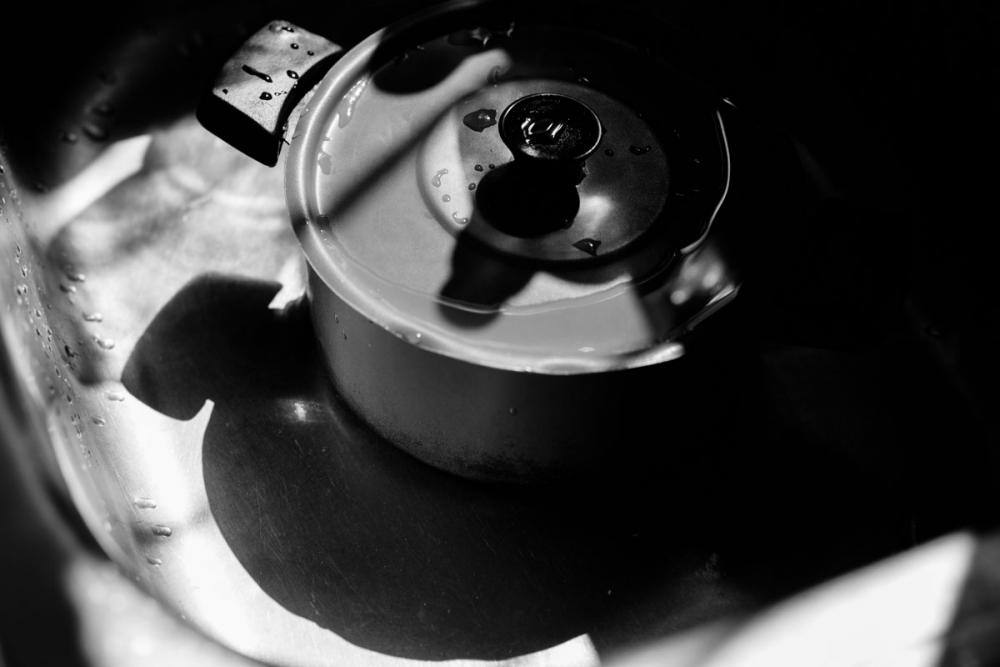 08/11/2014
the night scenery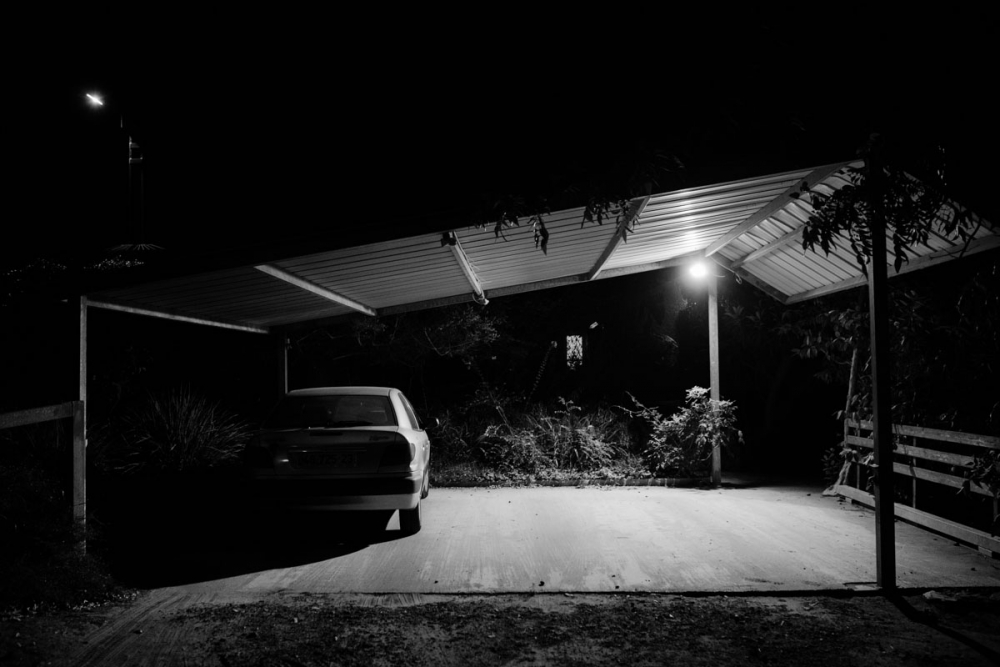 08/10/2014
5km from the Gaza territory. This gateway is the main entrance to one of the Kibbutzes located too close to the line of fire. The killing pastoral.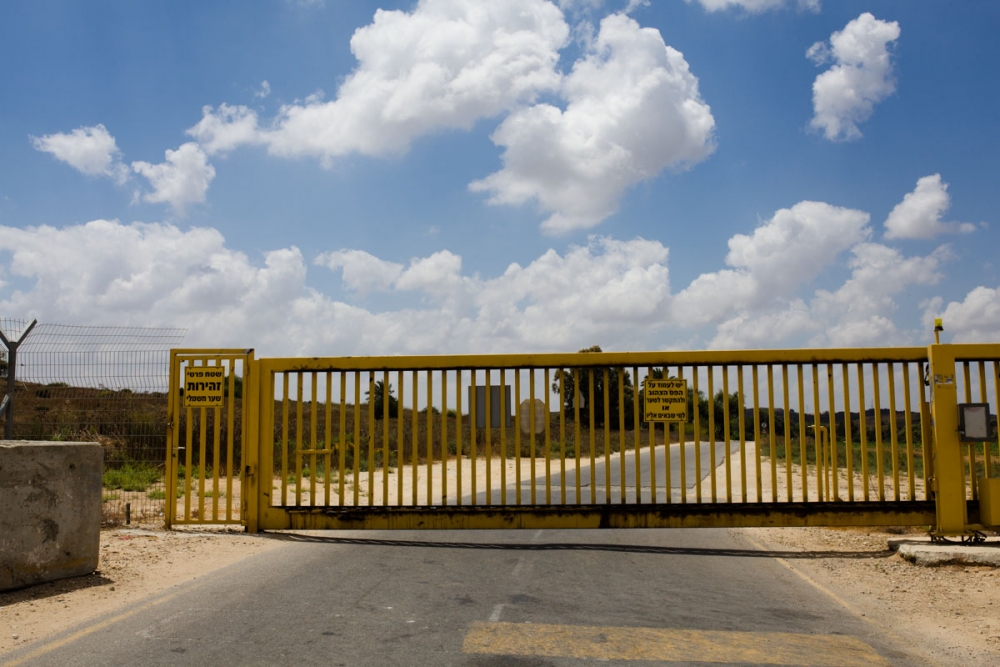 08/09/2014
nice to have some.. better to have a lot...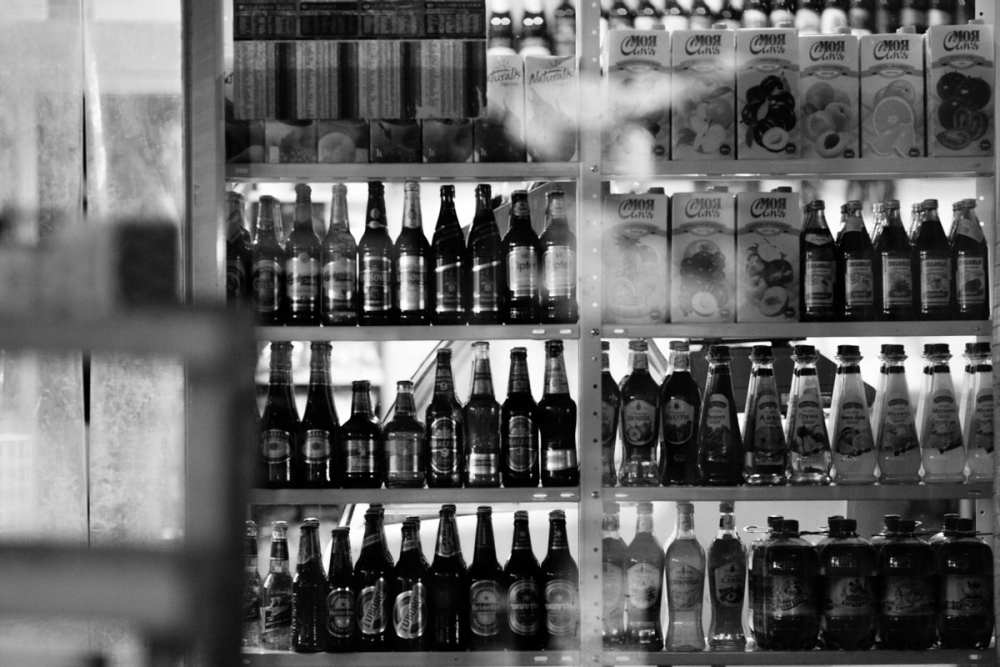 08/08/2014
light is everything even in an abandoned office.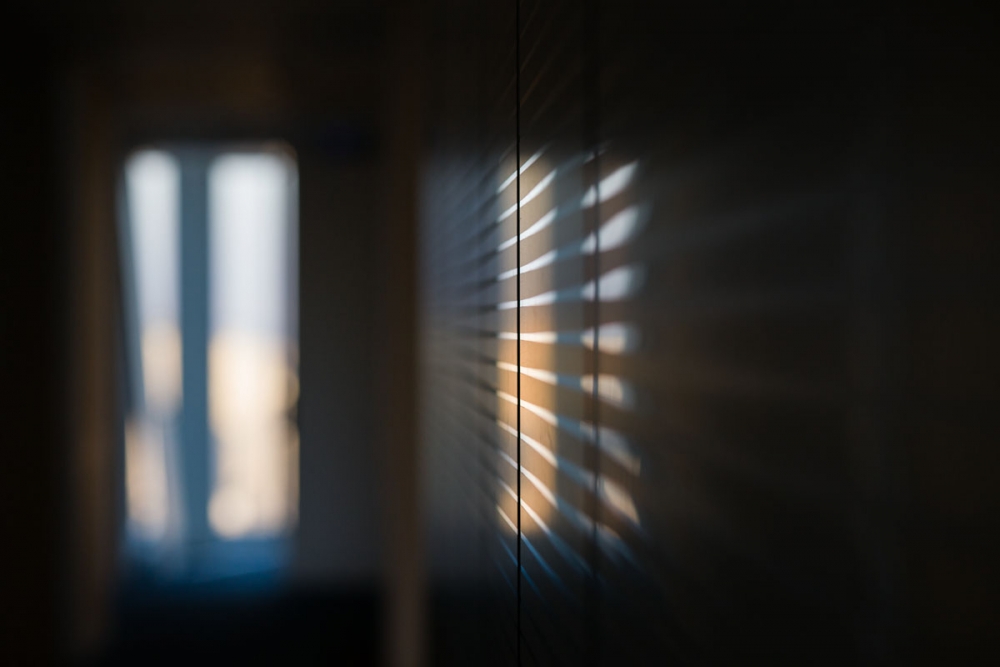 08/07/2014
the war is also in the heaven - dualism is still legal when the rules of duel are respected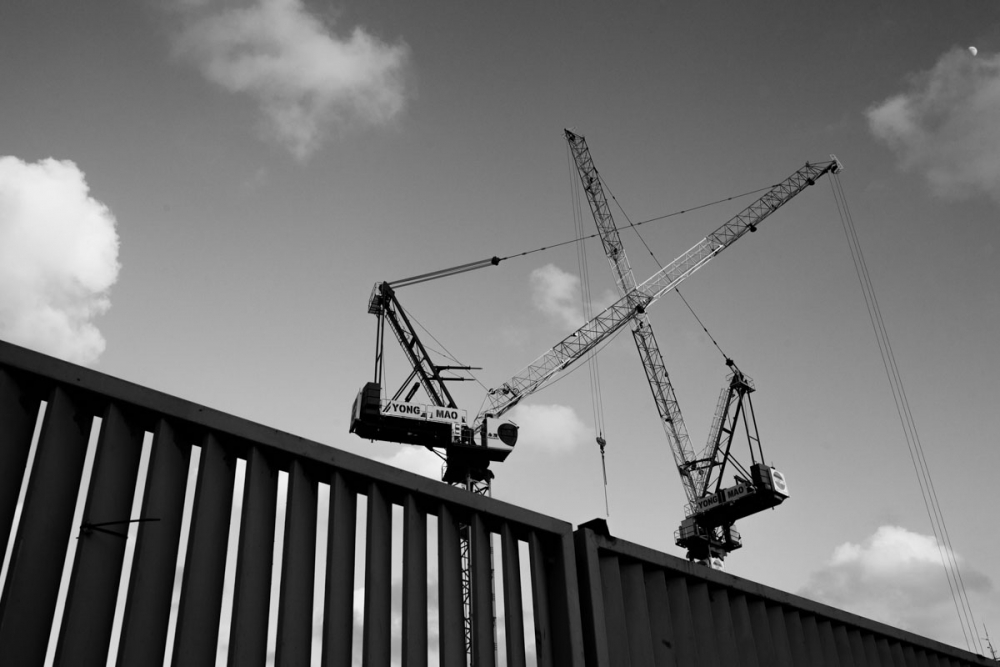 08/03/2014
not a bad idea to have a kite.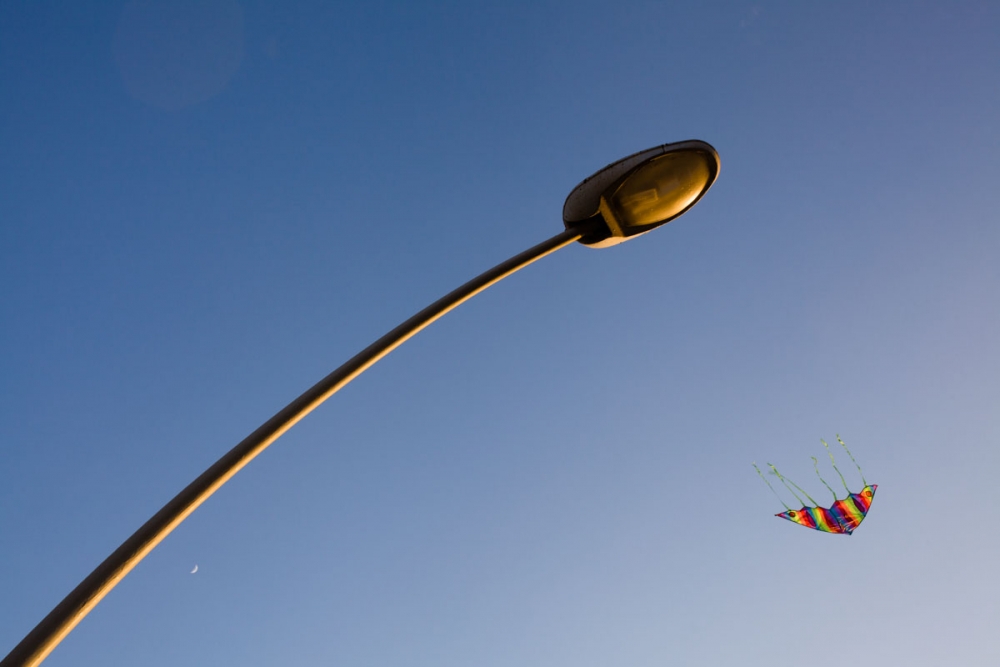 08/01/2014
yesterday i visited this night club in the center of TelAviv. my first time here and the last one, i hope. even the beer was only from this company.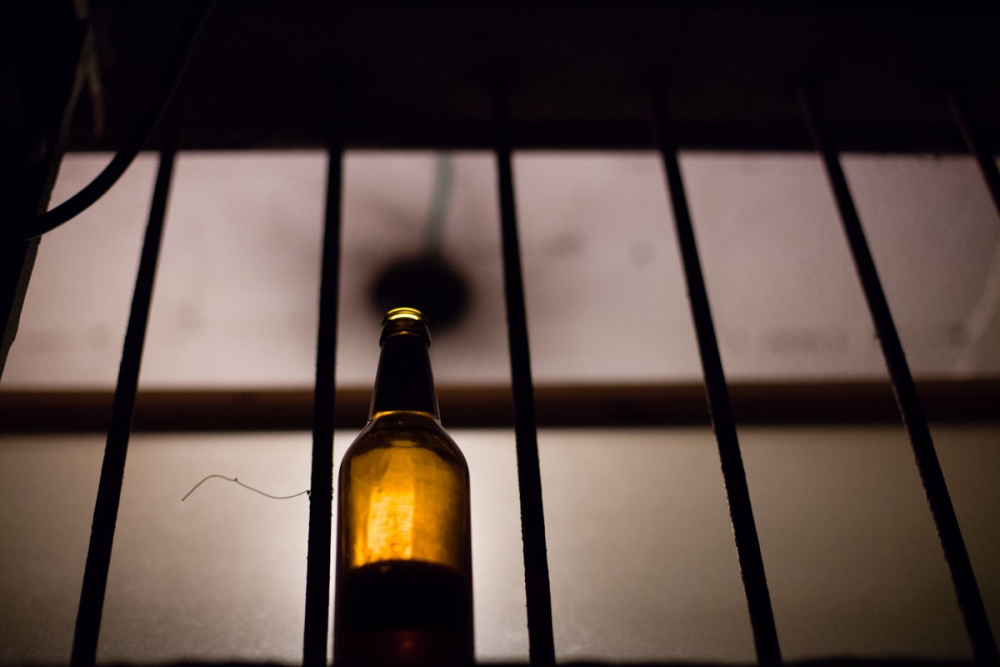 07/25/2014
contemplation.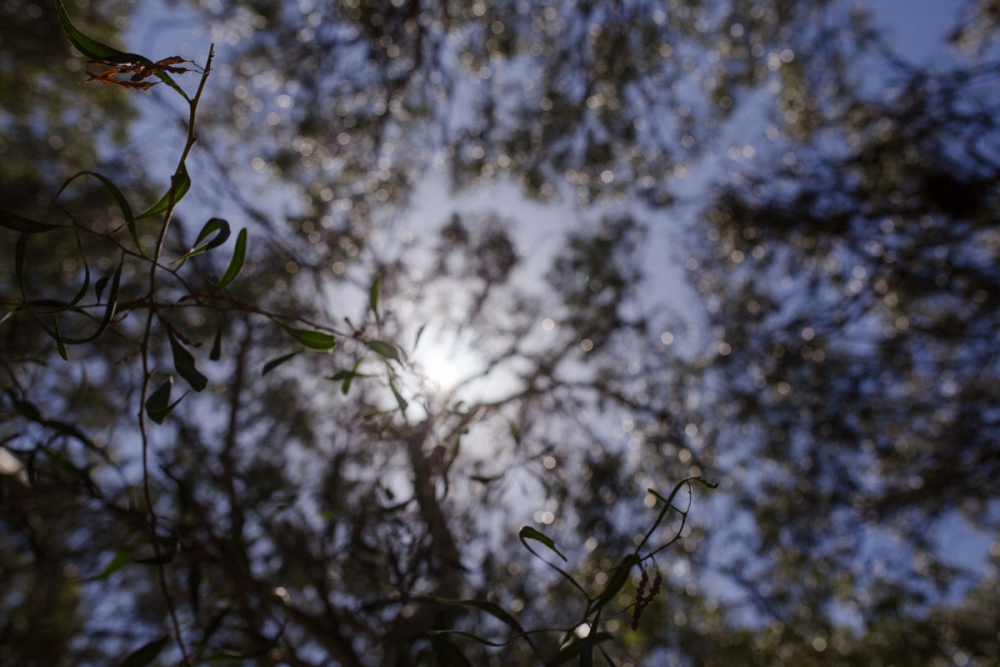 07/17/2014
TelAviv today. Distorted by different opinions and sentiments.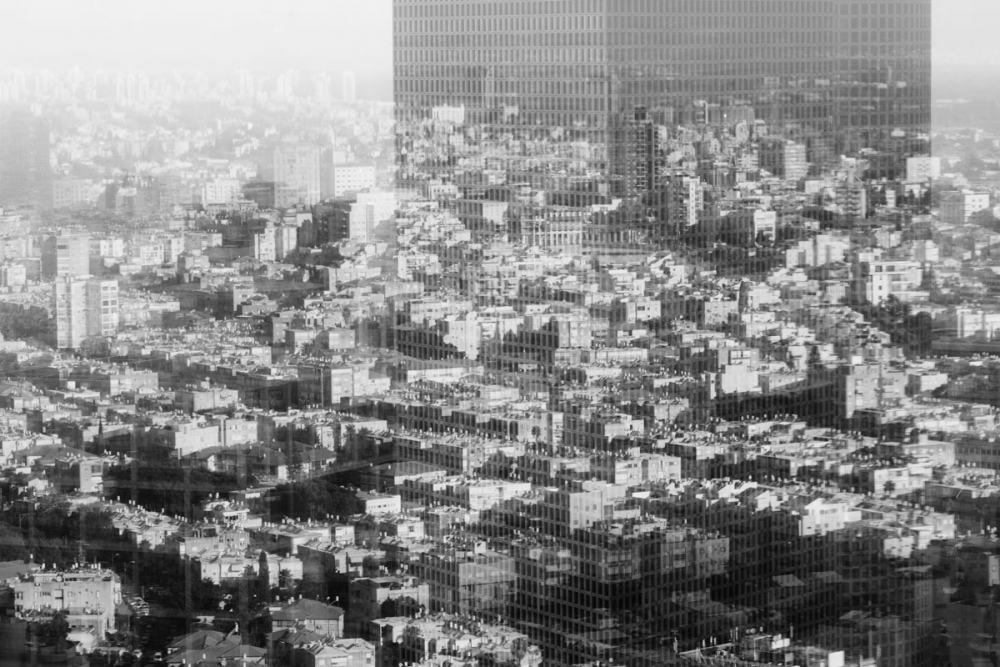 07/11/2014
how the HIT of Iron Dome System looks. It looks like silver cloud, a little bit round, bushy and arising out of nowhere. this immersion in appearance has nothing to do with a mortal danger. it's like poisonous flower - colorful and fragrant - attracts your opinion to yourself, but in the last moment resets on you fragments of the iron billet, falling from the sky to his victim.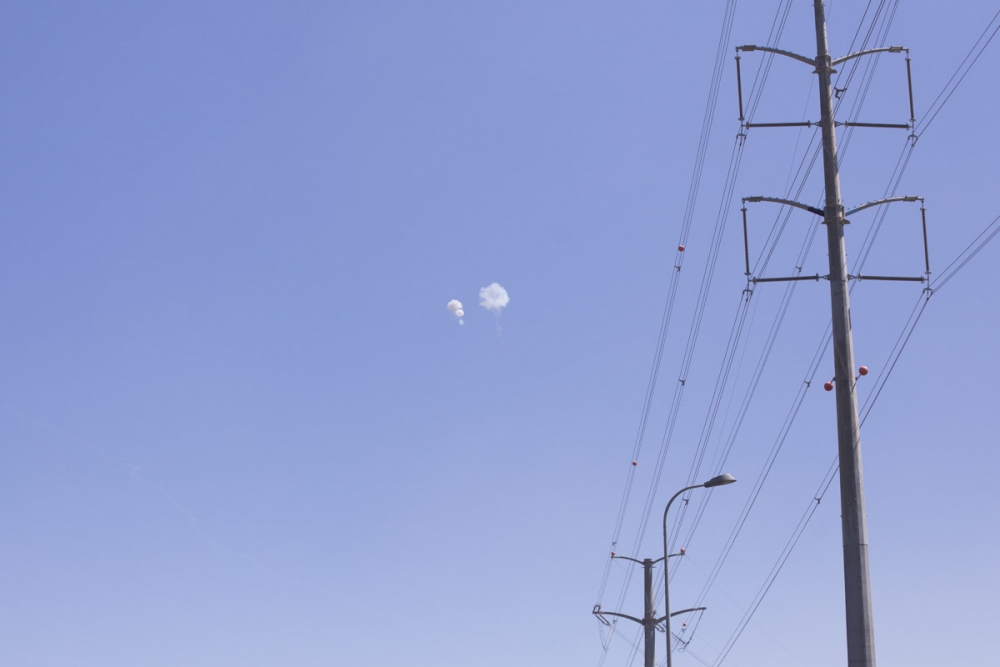 07/11/2014
my mom know to adopt the correct posture on the fast road 4 when the missiles were destroyed by the Iron Dome system almost over our head - i saw the 3 clouds of an exact hit and after minute very deep booms.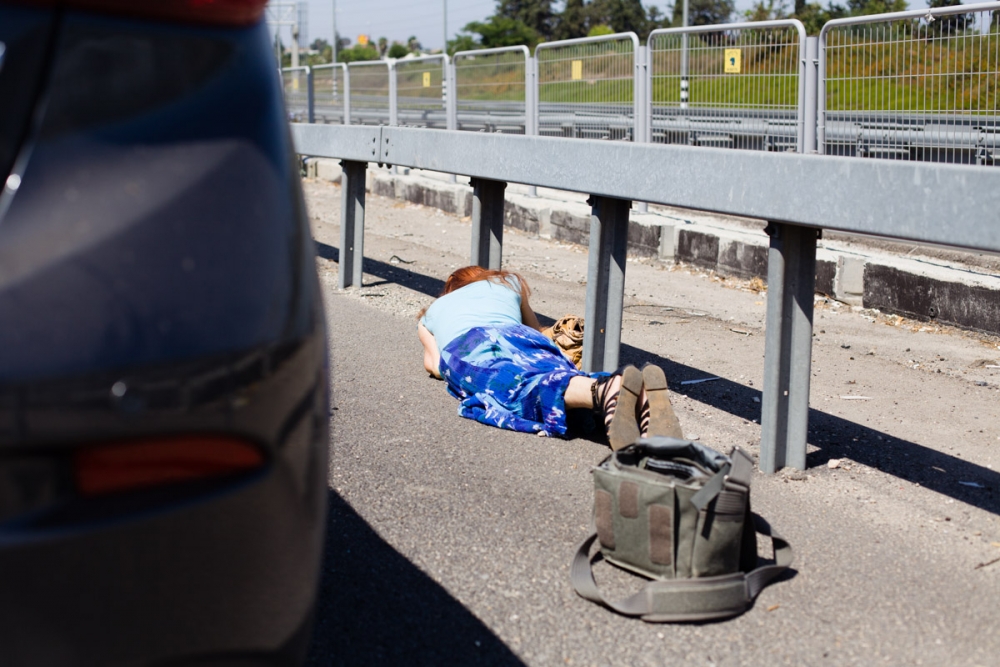 07/10/2014
My first experience to shoot "behind the scenes" for the feature-length movie Land of the Little People directed by Yaniv Berman. Filming underway despite the very hot days and ongoing war with big amount of missiles and alarms.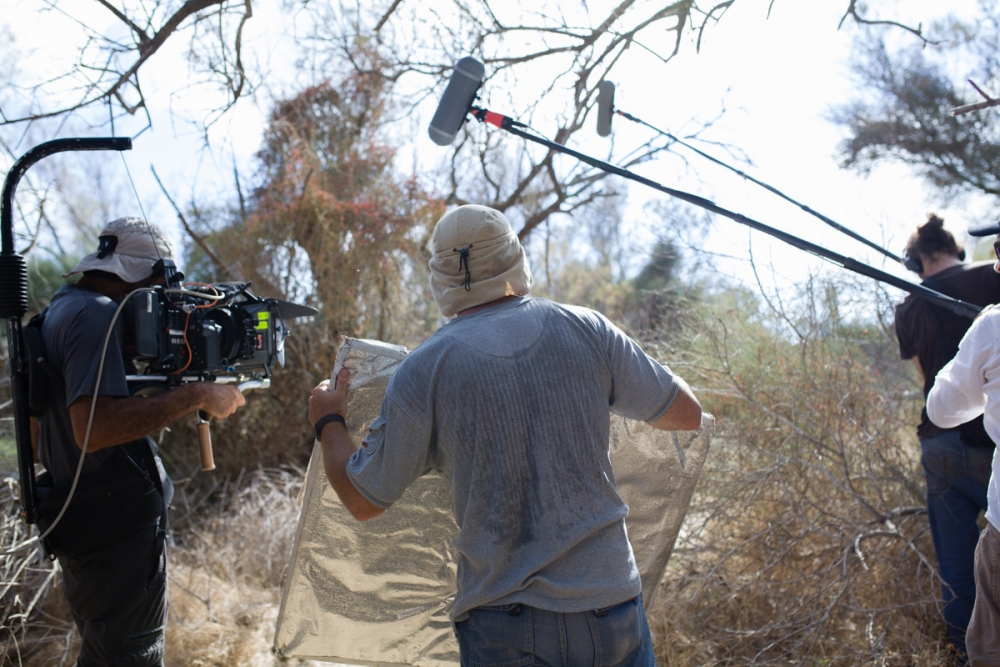 07/05/2014
Israelis light candles in Tel Aviv's Rabin Square, as the memory of the of three killed abducted teenagers. July 01.2014.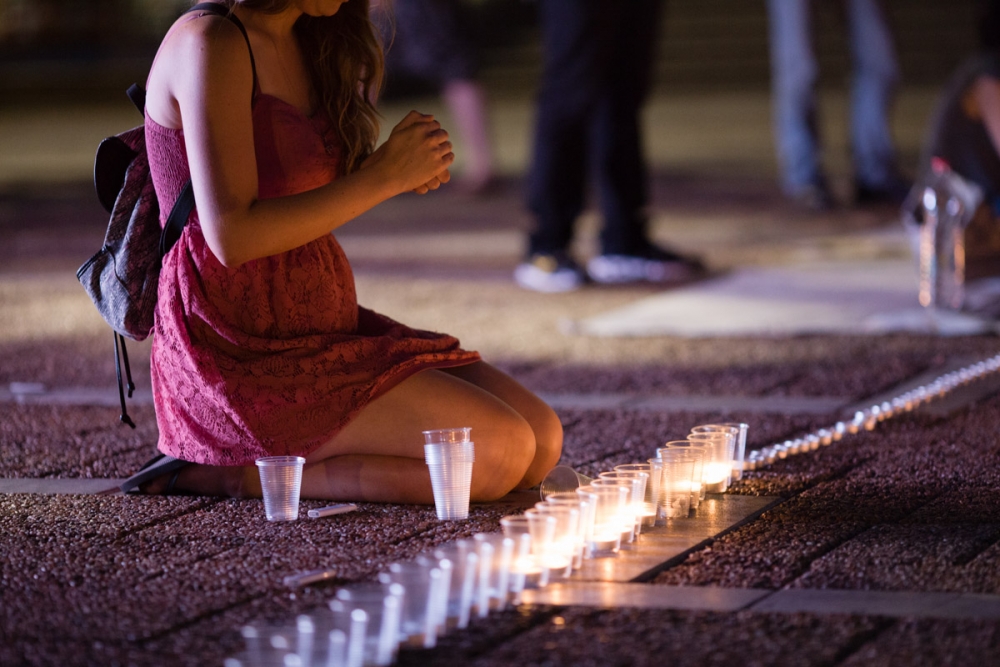 07/02/2014
chaos is life ? or life is chaos ? there is a difference or almost same meaning ?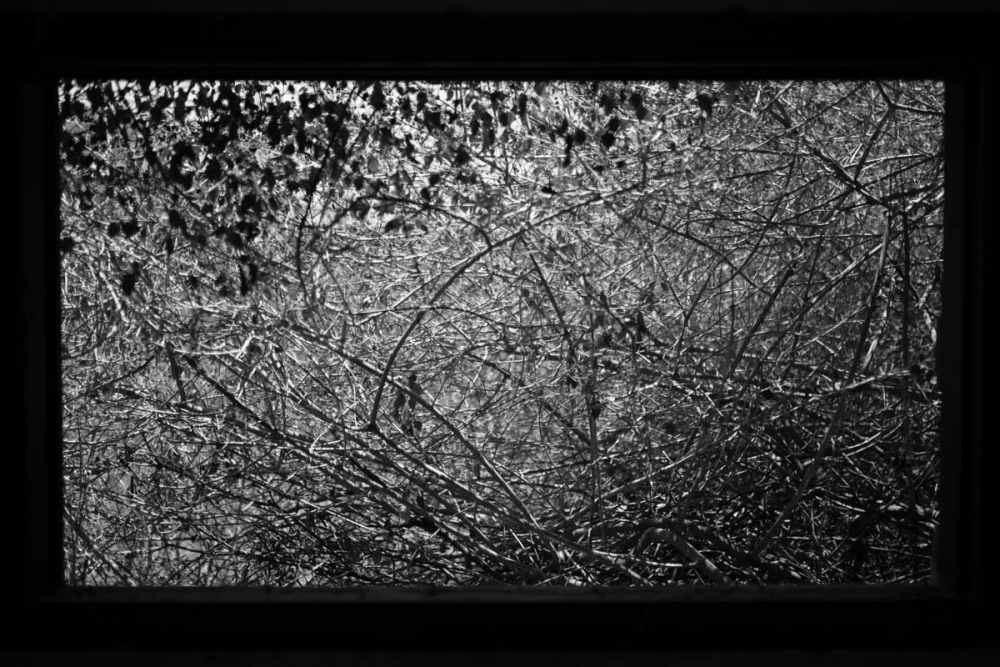 06/29/2014
what my backyard can say about me ? and your about you ? can we replace our backyards and to get different personality ? at least for a short period of time ? why ?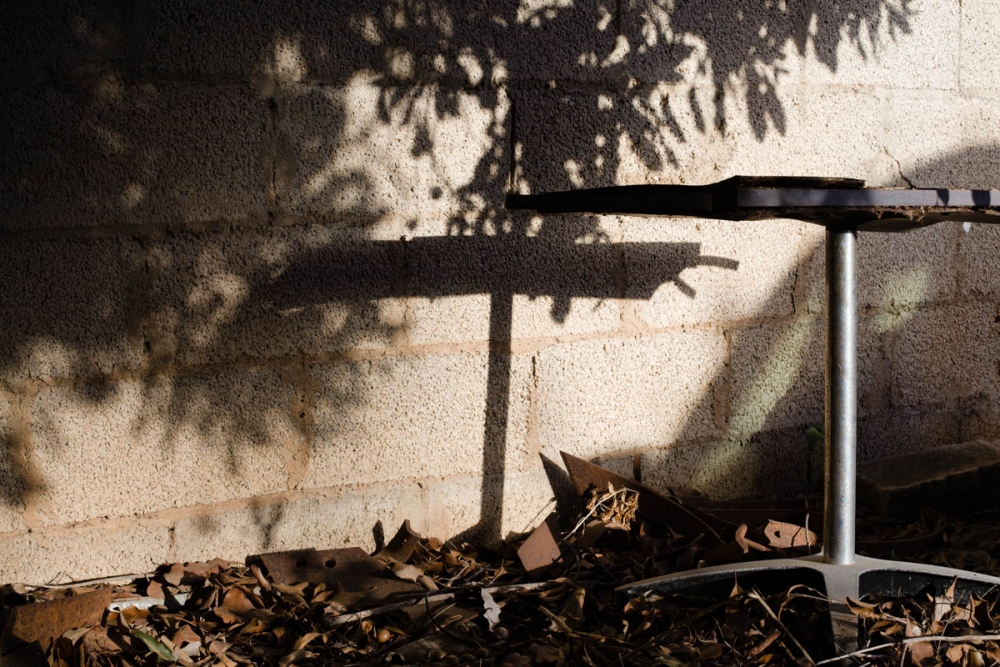 06/24/2014
clean your mind, deeper if possible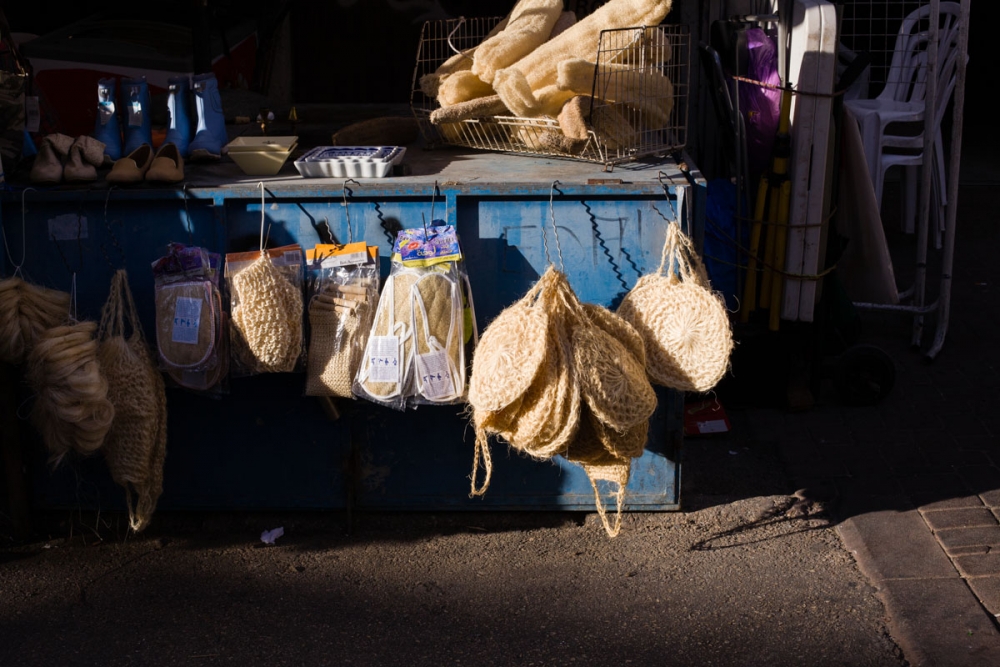 06/23/2014
boundaries, constraints, restrictions and limitations. looks like we love them and if no one pushes them to us - we know to create and to encircle ourselves with this stuff. YO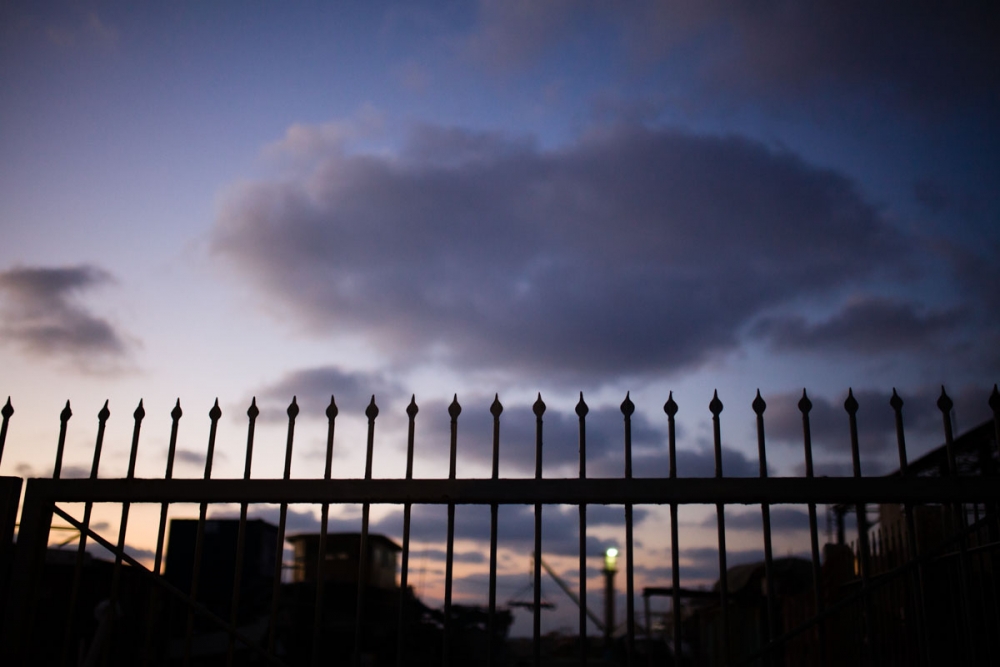 06/21/2014
strangers are the most interesting part of my photowalk time. to ask someone for the portrait or to be asked by strangers for the spontaneous photo - it's always great for practice and connection with people. I always ask my strangers for the email or give them my business card with the goal to send them their photo. Sometimes i don't get the reply and tormented in guesses - this "stranger" just very busy to check the mailbox or don't like the results.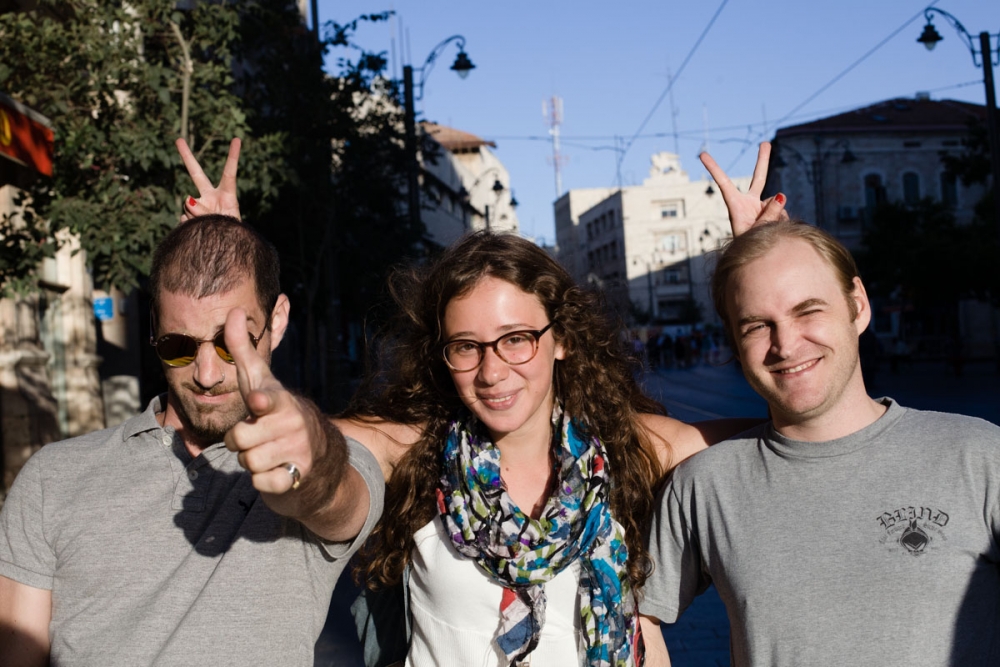 06/16/2014
some colors..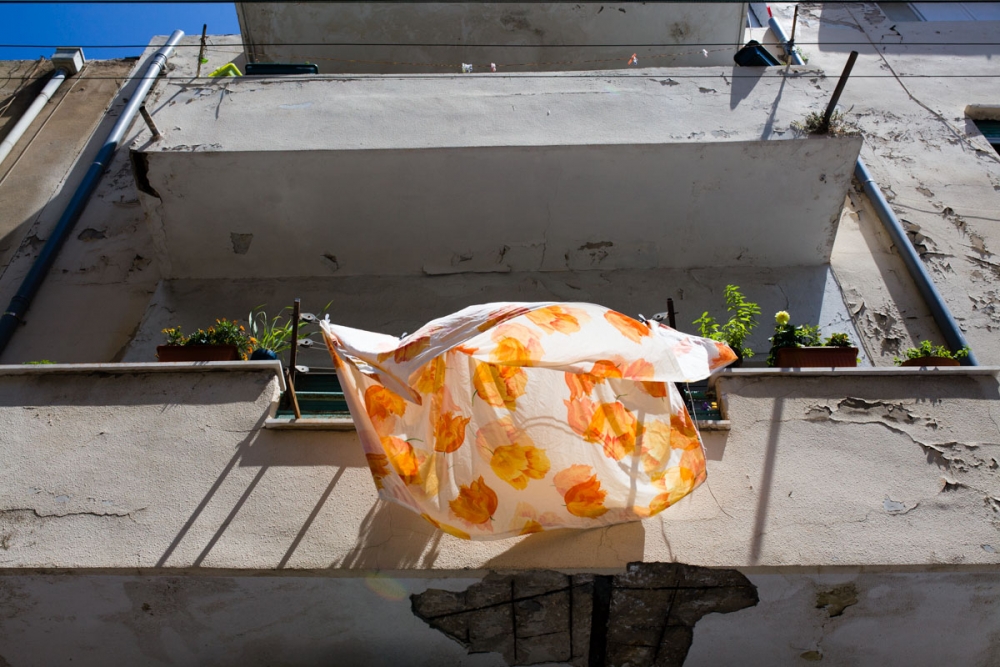 06/15/2014
today my mission is incomplete..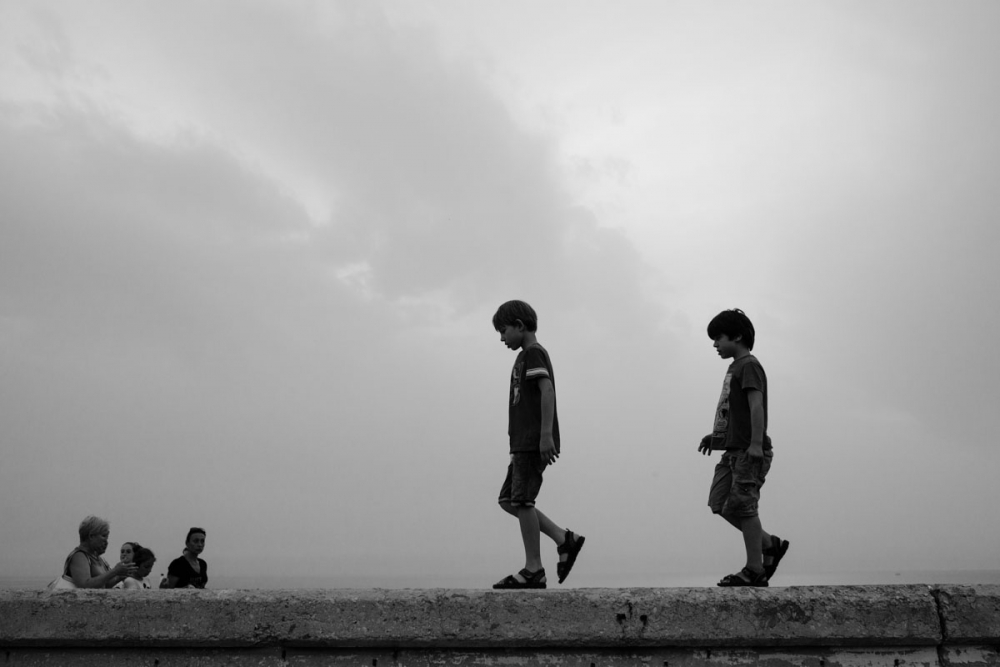 06/14/2014
to see the life in blur is joy - and blurred at speed - only double the pleasure. This weekend was fast like this midnight car behind my garden gate.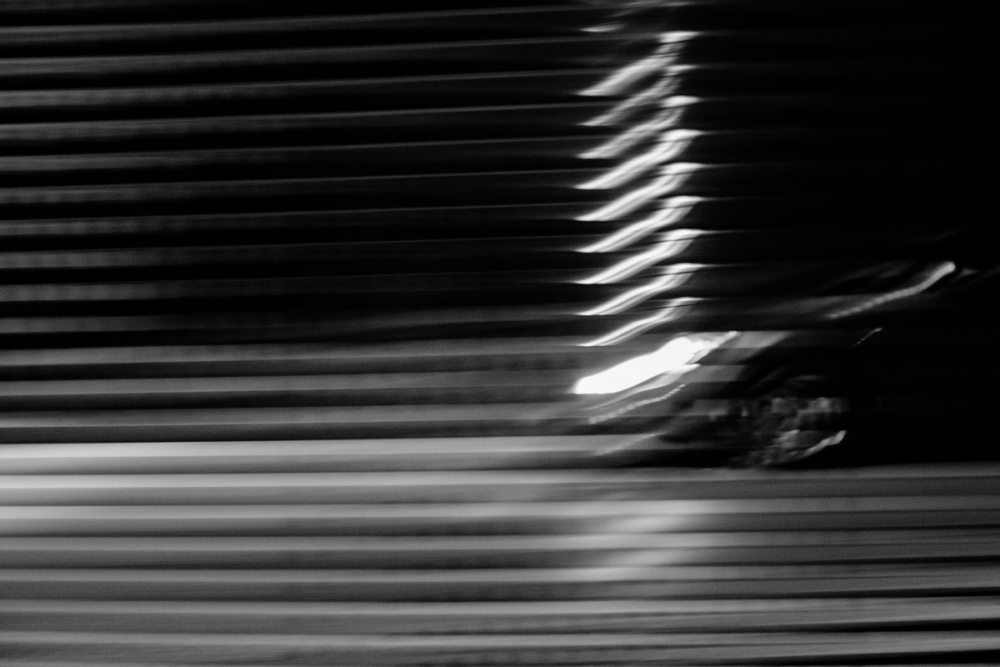 06/13/2014
again about simplicity of our life and complexity of our perception of it. These desert flags are the best explanation how far we can go with our love to facilities.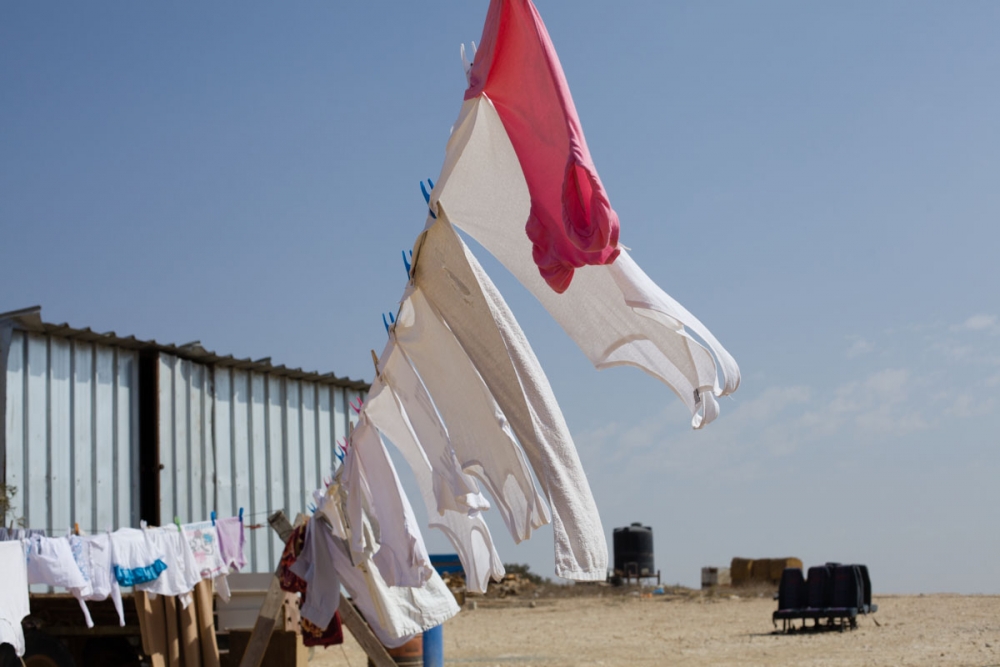 06/12/2014
great to remember this music in cave - totally Indie, absolutely live.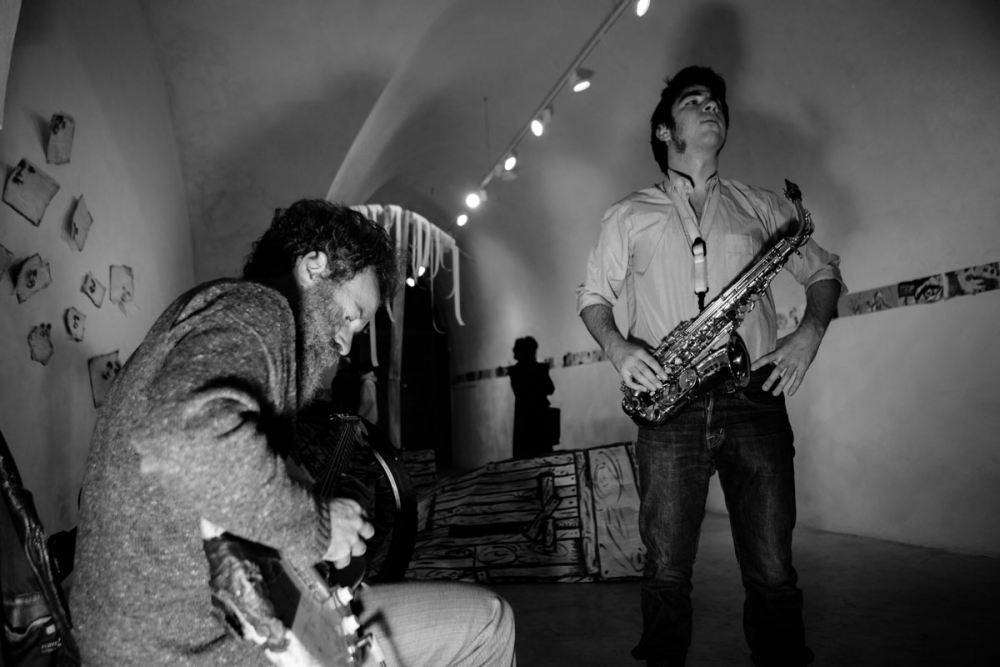 06/11/2014
Dear Civilization. This is the right time to reinvent the wheel again. Thank you. Your Humanity.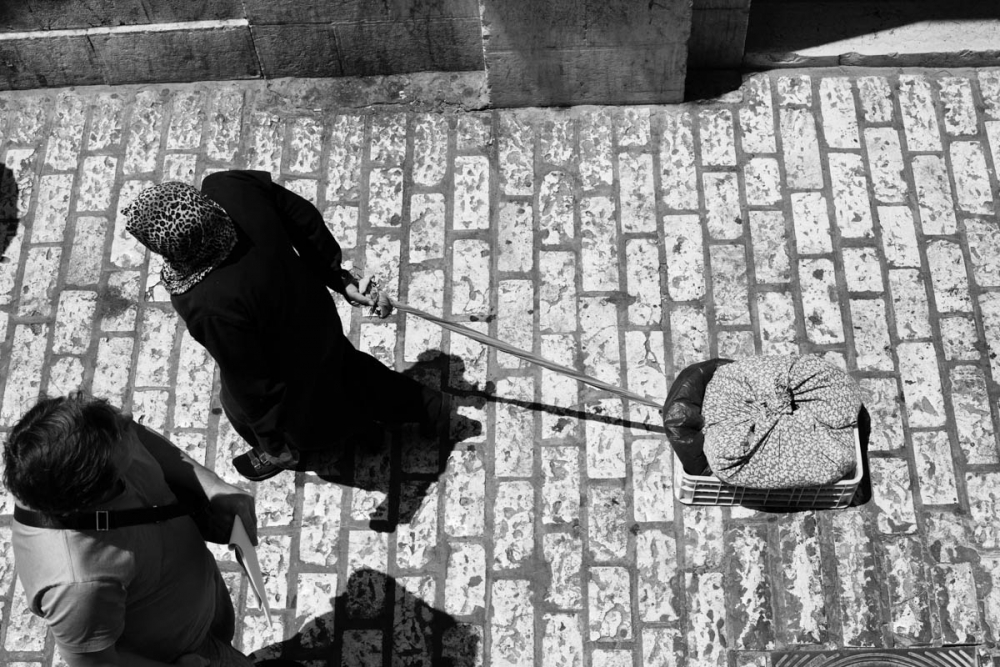 06/05/2014
night windows are like other universes - everyone has it's specific atmosphere and life inside the walled space.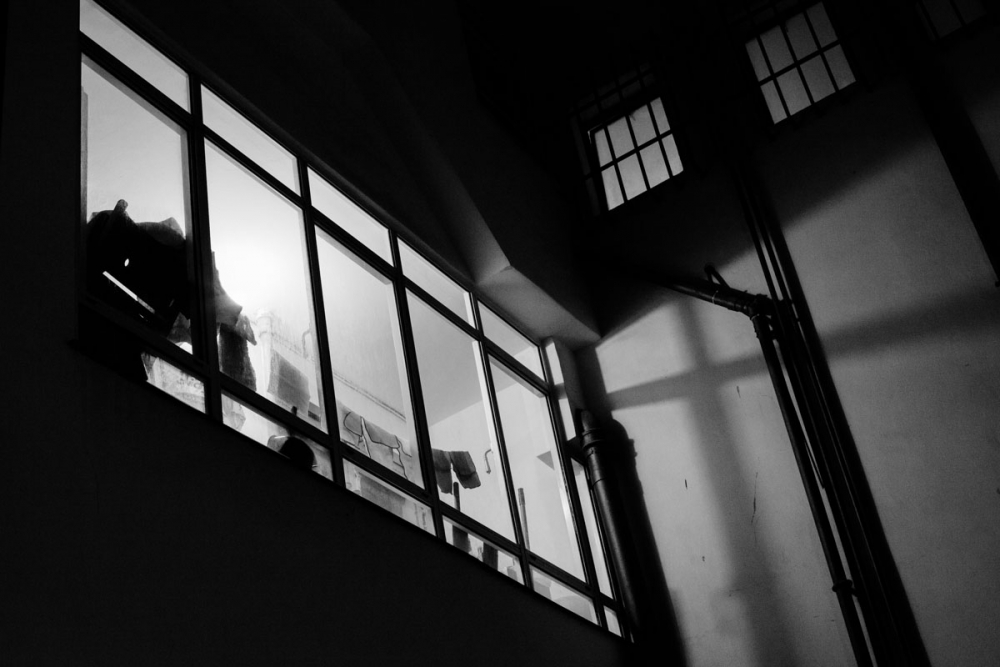 06/01/2014
long time no see. i need some breakthrough - in my life and in my Art. the last weekend was one loooong down in everything. if to think about life like about zebra - nothing special not happened - white stripe, black strip, white stripe, black strip. But if to think about life like about one continuous black hole ? ok, i need some breakthrough.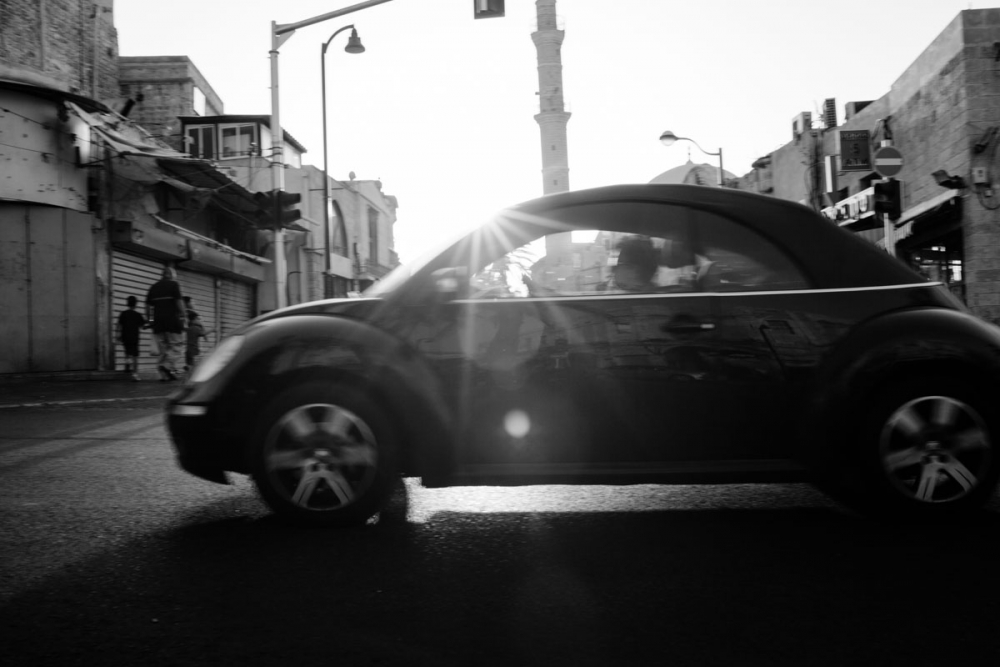 due to the rapid growth, this page become very slow in loading. the older posts you can find with the link : daily photo archive
and
daily photo - archive - 1
Subscribe to Blog via Email