Analog Photography
i have to confess that i went through a long way from digital to film photography.
it's sounds strange but there is a right time for everything.
my first steps in analogue were with a plastic Holga 120GN camera, that i purchased on eBay and Kodak Duaflex ii from the local photostore.
the Duaflex i put to the shelf of collection immediately after the first roll. i wanted something vintage and old but this optic was too much vintage for what i guessed to get. holga is absolutely different story. impossible to not to fall with love with this lightweight cutie.
my next handsome Pentax Spotmatic F i got as gift and after the not difficult repair i started to take BW negatives and colorful slides using Asahi 50mm f1.4 sharp as a blade lens.
my special love i purchased in 2012 (not sure if it's right to use this word when i'm talking about real friend) – Hasselblad 500cm with Planar 80mm lens. this acquisition prompted me to learn the process of developing in my small homemade "laboratory".
another gift (yes – i'm so lucky bastard) i got from my friends (hey friends – you know how i love you and not because of this gift for sure) Horizon 202 is 35mm swing-lens panoramic camera, new version of the the Horizont camera, produced in the Soviet Union in the 1960s. images produced by this camera are looooooooooooong, but still 24-25 on the 36 frames film.
and my last analogue friend is Ricoh GR1s – high-end of 90s camera as i wanted to have for situations when i need something small or have no ability to take with me my heavier gear.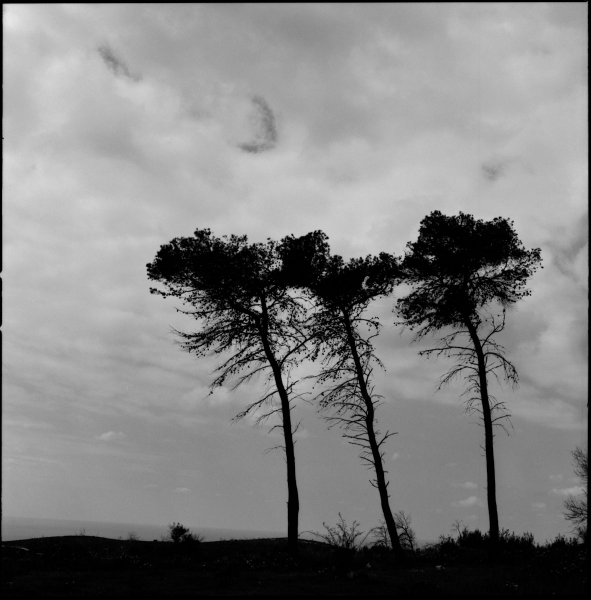 dark_life_of_three_trees