Rainy day in Jerusalem with Ricoh GR1s and ilford HP5 (part i)
Gloomy and rainy days are my favorite for the walks with camera. and this time this kind of weather was not an exception, but this time i left my digital camera at home and took Holga 120GN loaded with Fomapan 400 film and Ricoh GR1s loaded with ilford HP5. in addition for the strong rain, a piercing wind made umbrellas meaningless, but some people still tried to hide under them. despite the conditions of weather, Mahane Yehuda market was packet as barrel of pickled herring and i enjoyed candid shootings and also conversations with a few people. from time to time, when the rain intensified, i was hiding under the big tents and was waiting for a pause. you can find the results of

exposed with Holga Fomapan

in one of my previous posts. and now i start the series of posts with the frames from ilford HP5. I developed it as usual in an endless (i still can't finish this bottle) R09 One shot (Rodinal) developer during one hour long semi-stand process.
enjoy the rainy weather...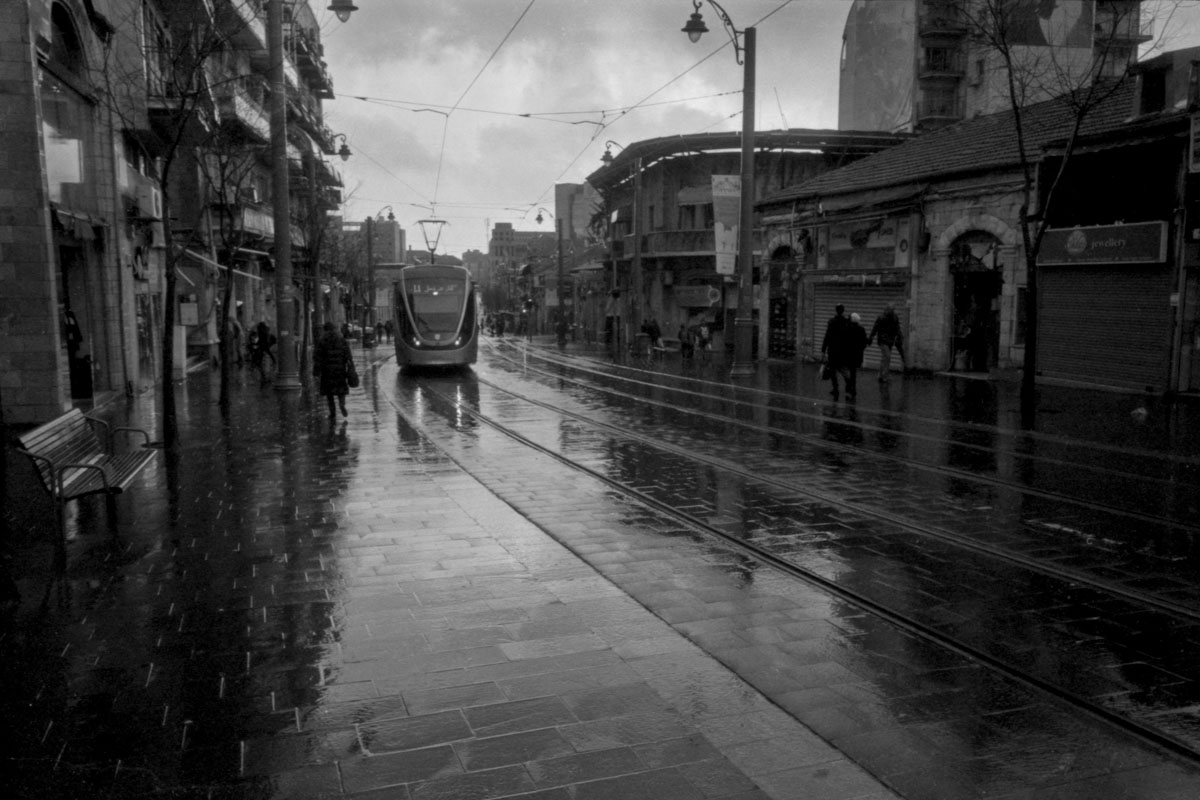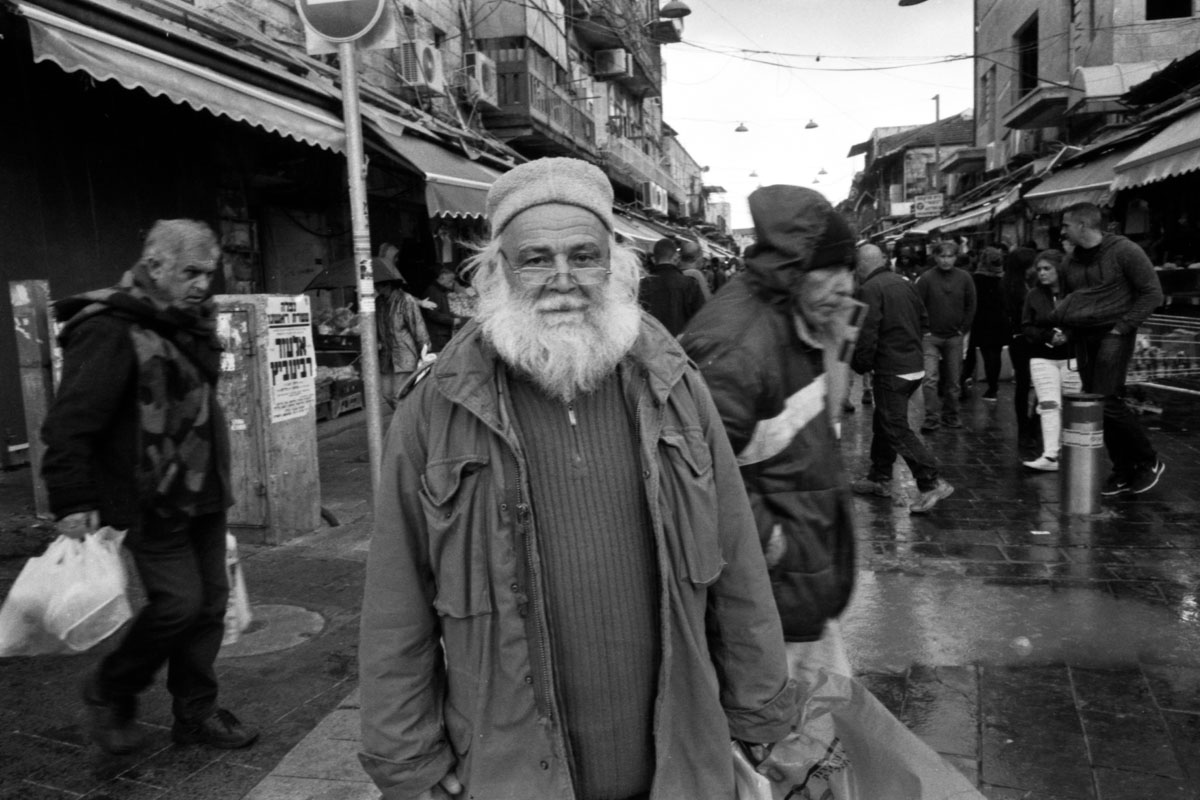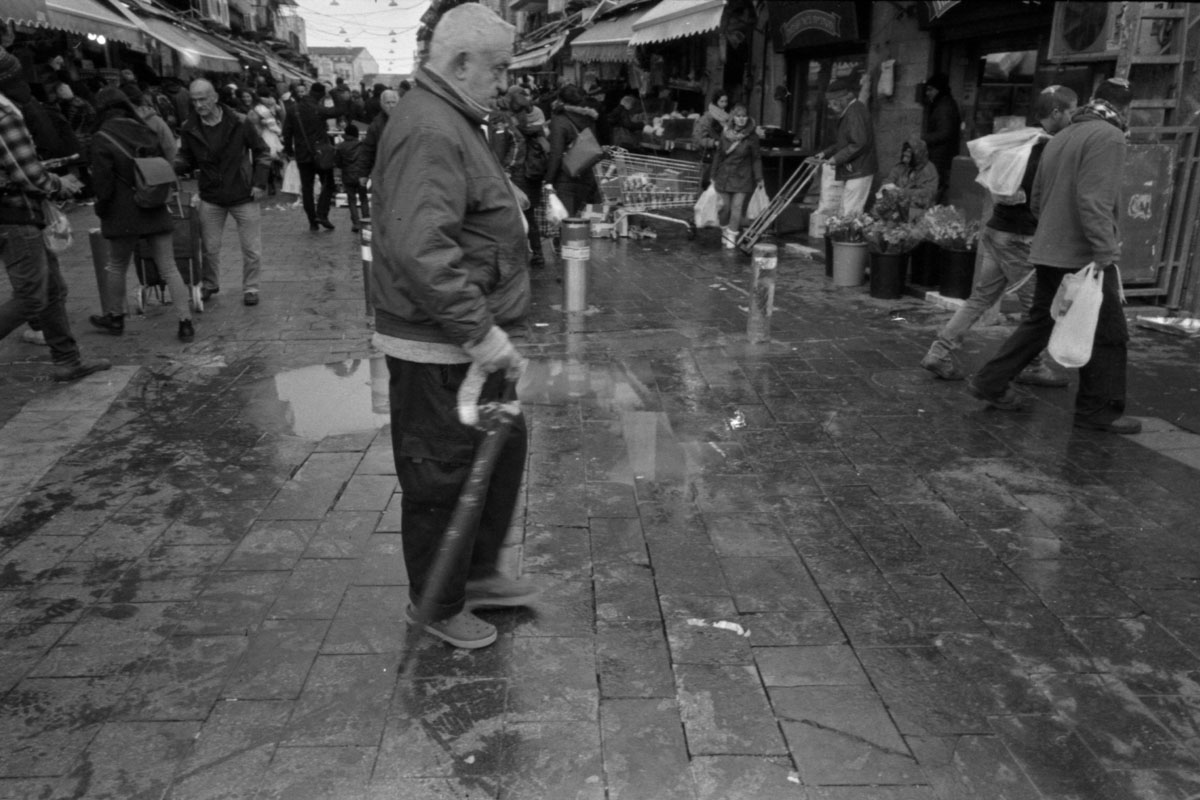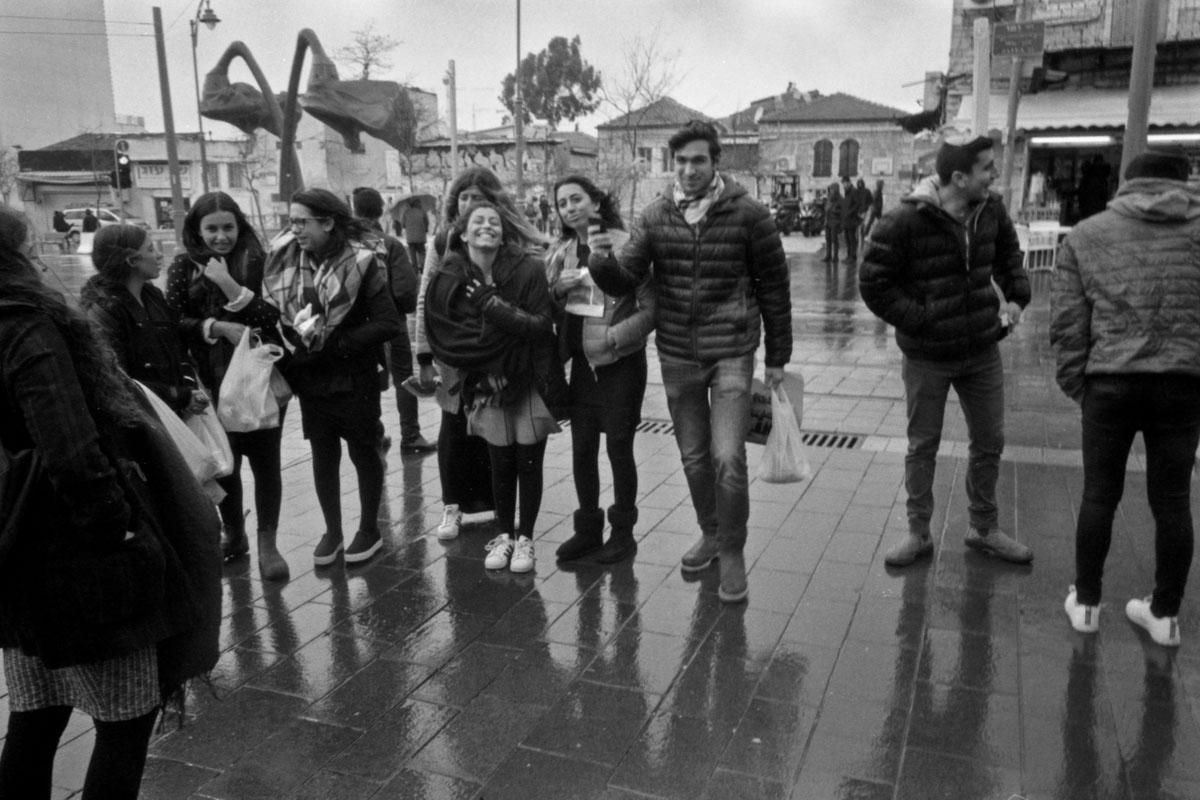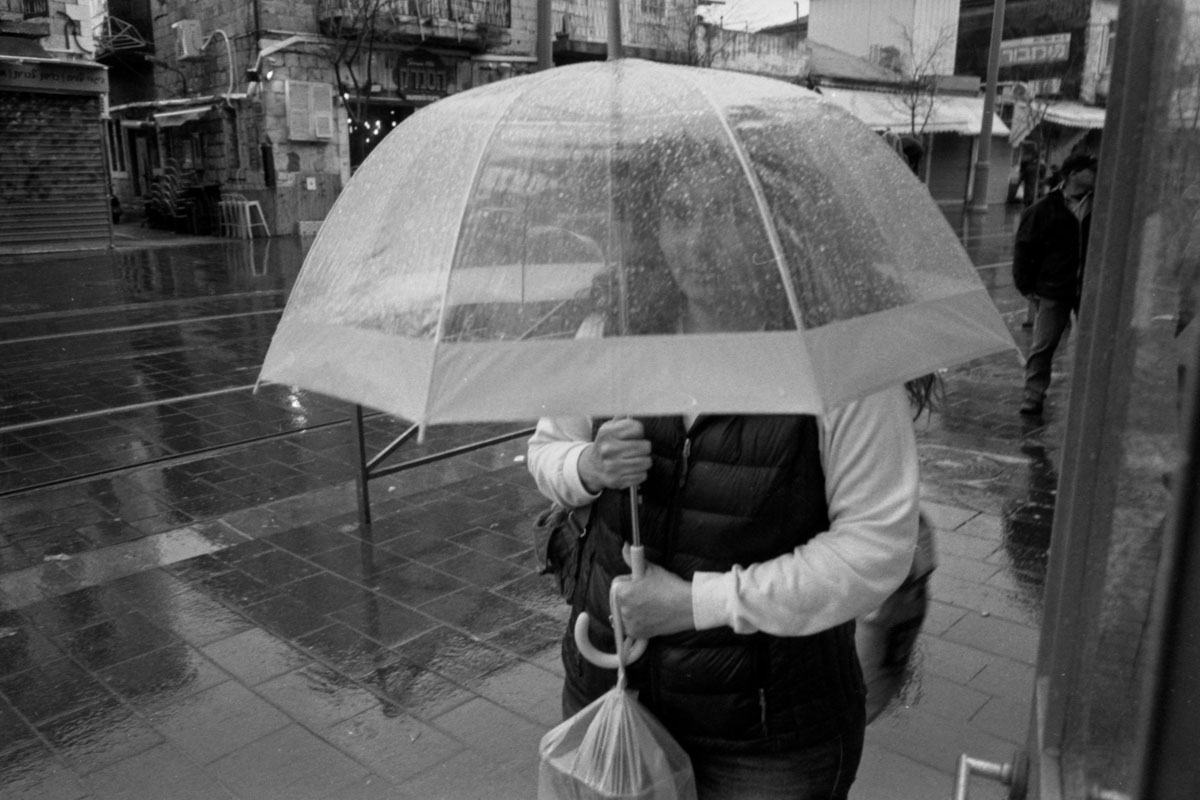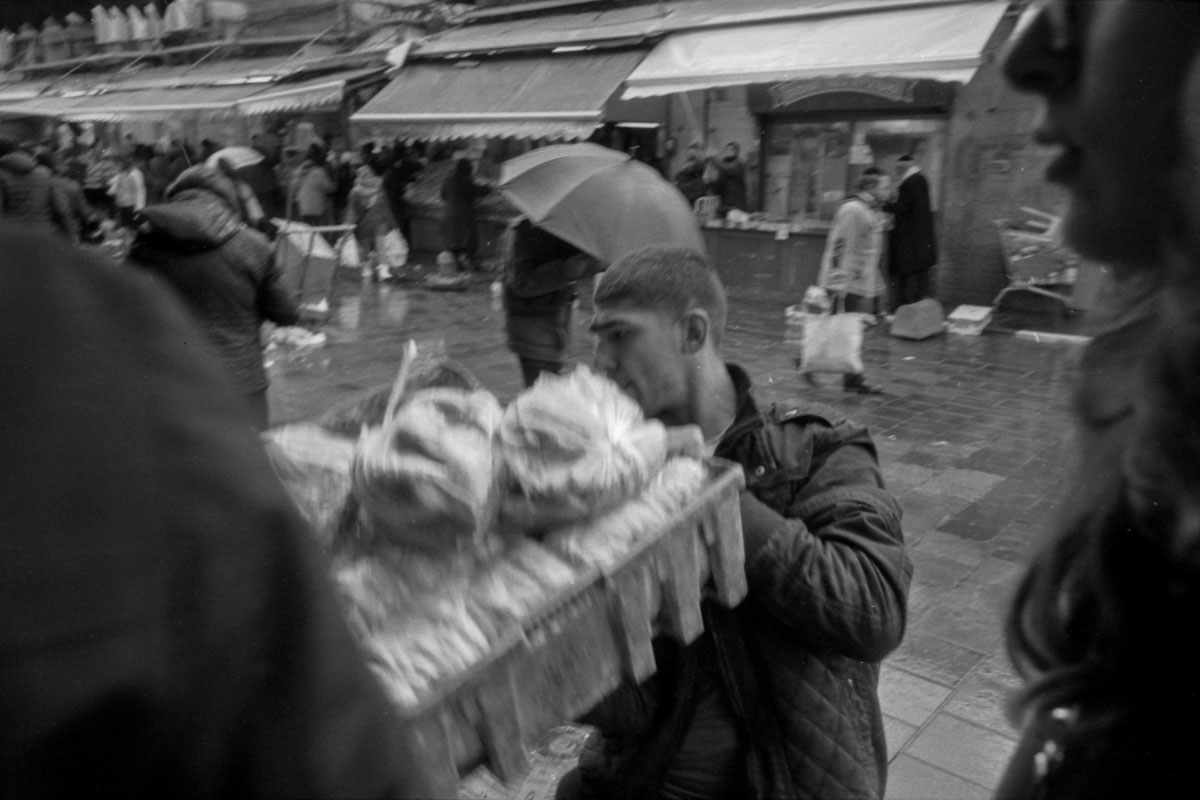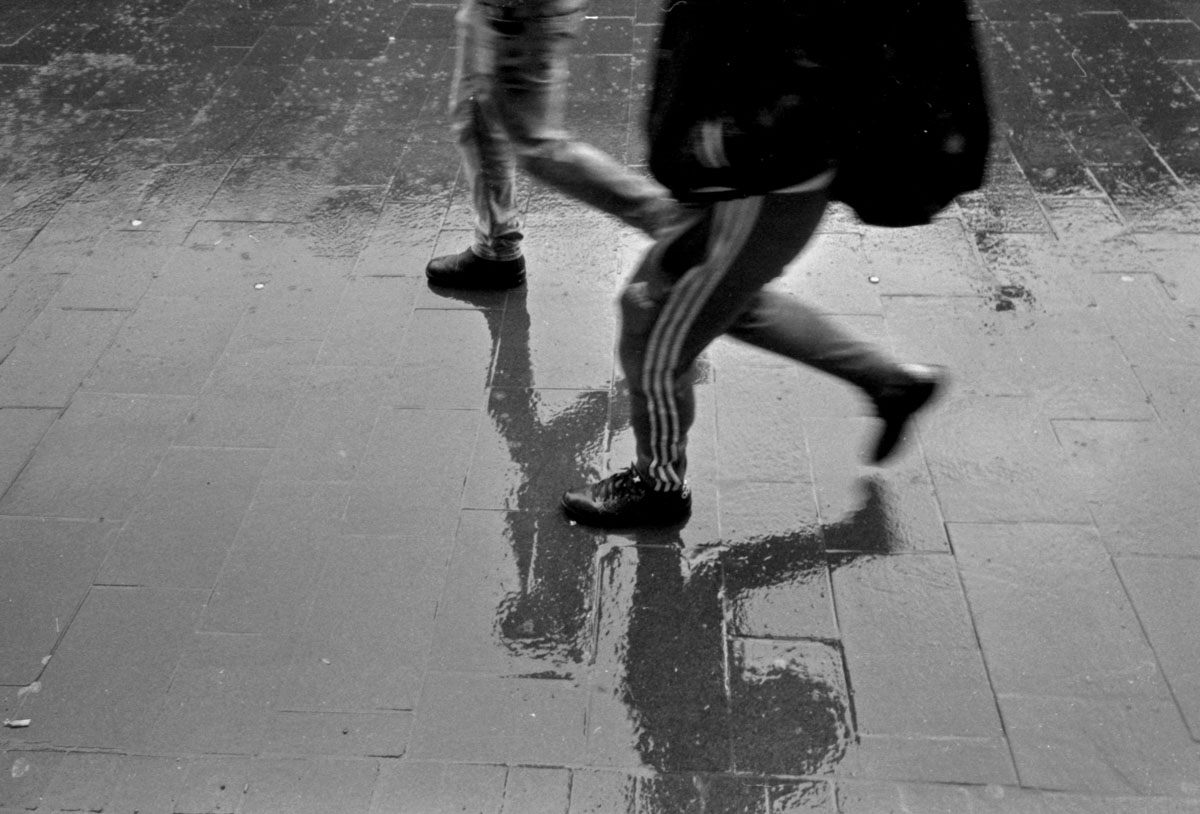 thank you for the visit !!!